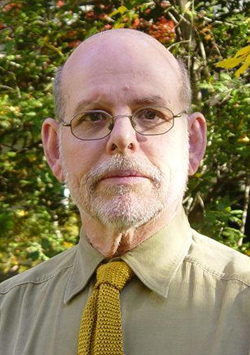 Professor
Office Location: Business and Liberal Arts Center, Room B652
Phone: (212) 217-4644
Email: [email protected]
After living and teaching in Rome for seven years, Dr. Barcham returned to the U.S. where he taught at SUNY Albany, and Vassar College. A specialist in Venetian art of the Renaissance and Baroque periods, he has presented papers and talks at conferences and seminars in the U.S., Italy, Germany and Russia, and has published numerous articles and several books. His books include two on Giambattista Tiepolo, one each on Antonio Canaletto and Gianlorenzo Bernini, and he prepared an exhibition on Venetian painting and sculpture at the Museum of Biblical Art in New York in 2011.
Dr. Barcham has won grants and prizes from the Teaching Institute of FIT, the Research Foundation of SUNY, the Metropolitan Museum of Art, the Gladys Krieble Delmas Foundation, the American Philosophical Society, the American Council of Learned Societies, and the National Endowment for the Humanities, which funded the Rome Prize at the American Academy in Rome. He was honored with the SUNY Chancellors Award for Excellence in Scholarship in 2004.
Dr. Barcham has recently given many talks in England and Italy and published several articles in book collections of essays and scholarly journals as well as co-curating an exhibition (2013) on the art of Tiepolo and Veronese in the city of Udine, Italy.
Education
BA, Hunter College, City University of New York
MA (English), New York University
MA (History of Art), New York University
PhD, Institute of Fine Arts, New York University
Courses
HA 111 – History of Western Art and Civilization: Ancient to Renaissance
HA 112 – History of Western Art and Civilization: Renaissance to the Modern Era
HA 231 – Modern Art
HA 392 – Venetian Art from Titian to Tiepolo