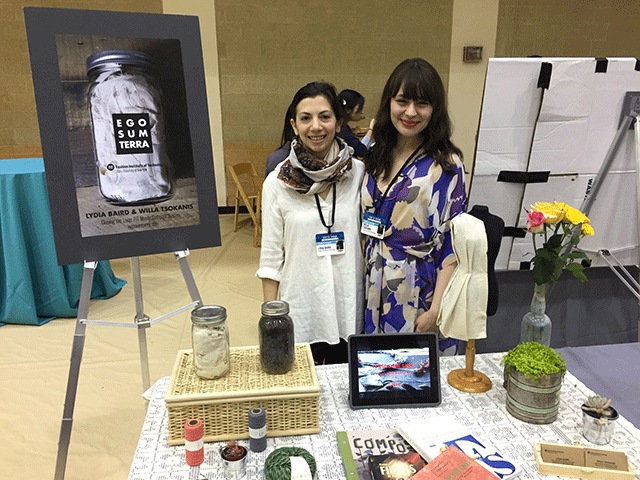 The 2015 FIT Class Gift will support the student-led think tank and idea incubator, the "Think Big Challenge" and its newest project: the FIT Muslin Compost System. Through the Think Big Challenge, Textiles Development and Marketing students Lydia Baird `16 and Willa Tsokanis `16, developed their idea into a sustainability commitment that was showcased at the Clinton Global Initiative University.
The FIT Muslin Compost System will break down muslin waste from FIT's Fashion Design classes. Although cotton muslin can be recycled into other products, most recycled cotton will eventually end up in a landfill. In the FIT Muslin Compost System, textile waste is broken down with thermophilic (heat-loving) bacteria. The system will be a quick and easy way to reduce campus waste and create compost, which can then be used in all campus green spaces, including the FIT Natural Dye Garden, which was partially funded by the 2014 FIT Class Gift.
(To get involved with the project itself and to learn more, visit Ego Sum Terra.)
Your donation to the 2015 Class Gift will help the FIT Muslin Compost System become a reality, offering future generations of students the opportunity to learn about sustainability and reduce our carbon footprint on the Earth! Click below to make a gift to this great cause!