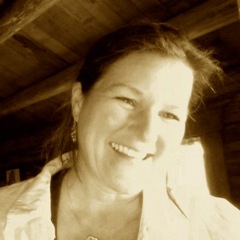 Debera Johnson
Academic Director of Sustainability, Pratt Institute
Turning designers into design entrepreneurs.
Debera founded the Pratt Design Incubator for Sustainable Innovation in 2002 during her tenure as chair of the Industrial Design program. Under her leadership the Incubator has helped launch 25 design driven enterprises in four sectors; clean energy, fashion, design and design consulting. The Incubator provides affordable space, mentorship and strategic business development within a collaborative community of entrepreneurs. The Incubator offers sustainable design consulting services to industry and non-profit organizations by assembling creative teams to work on environmentally and socially relevant projects. Currently the Incubator hosts 12 businesses and has just opened the Pratt Pop-up! shop in the new Dekalb Market in Brooklyn.
Addressing the consequences of design.
Debera leads Pratt's commitment to integrate sustainability into academics in her role as Academic Director of the Center for Sustainable Design Studies (CSDS). Founded in 2008, the CSDS interdisciplinary thesis lab supports innovative student projects in design, architecture and urban planning. The CSDS is the campus resource for sustainable design and has published open source evaluation tools and programming, workshops for faculty development, and documented case studies by students, faculty and alumni. The CSDS is also resource for K-12 educators in the NYC region.
Creating an infrastructure for collaboration vs. competition.
Debera coordinates the groundbreaking Partnership for Academic Leadership in Sustainability (PALS), a cohort of educators that represent 33 independent art and design colleges across North America. The PALS fellows have are actively collaborating to advance sustainability in art and design education by creating events, exhibits and processes that share and leverage their collective resources.