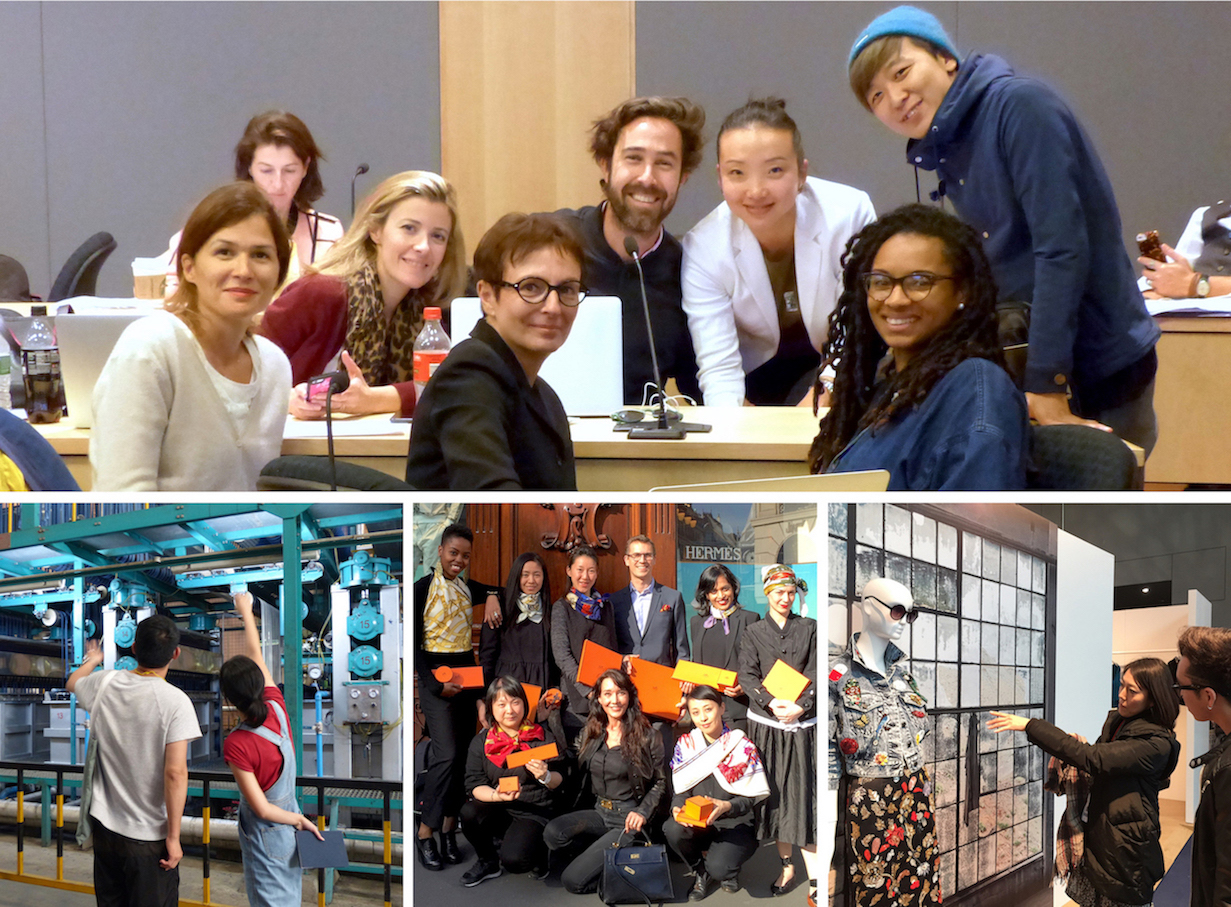 An international education on three continents
FIT's Master of Professional Studies (MPS) in Global Fashion Management prepares emerging fashion executives for top managerial positions in the burgeoning international fashion industry. Offered by FIT in collaboration with Hong Kong Polytechnic University in Hong Kong and Institut Français de la Mode in Paris, the program draws upon an international faculty and the facilities and industry contacts of three major institutions on three continents.

In intensive ten-day seminars on each campus, you will gain a comprehensive view of the interrelationships among the various segments of international fashion businesses and the technology that drives them. With the program's focus on leadership, cross-cultural understanding, and the global marketplace, you will graduate prepared to assemble and manage international teams of professionals within an organization, and to guide an organization through the uncharted waters of international business efficiently and profitably. The global emphasis is reinforced through the international faculty and student body, offering extensive opportunities to make connections around the world.

The program is completed within 18 months. Class structure is interactive and flexible, and includes intensive seminars, guest speakers, and site visits. Leadership skills are emphasized as well as creativity, problem solving, writing, communication, and presentation skills. This selective program is open to candidates with a minimum of three years of professional experience in retail, design, marketing and merchandising, import/export, fashion journalism, or other related field. Please see Essential Program Information.
Highlights
This MPS program's focus on the fashion industry is unique among graduate business degrees in the United States.
The program takes place in three cities: Paris, at the Institut Français de la Mode; Hong Kong, at the Hong Kong Polytechnic University; and New York, at the Fashion Institute of Technology.
The MPS degree program offers comprehensive, industry-focused classes that examine cultural, economic, and technological trends.
The international roster of faculty comes from both industry and academia.
Students have extensive networking opportunities that span the globe.
---
The Program
The Master of Professional Studies in Global Fashion Management is a 36-credit graduate program with an innovative curriculum and distinctive classroom locations at FIT in New York, the Institut Français de la Mode in Paris and Hong Kong Polytechnic University in Hong Kong.
Each city is a world center of a specific aspect of the fashion industry. An intensive ten-day seminar in each city explores that specialty:
Students gain a broad understanding of the social, cultural, and economic factors influencing sourcing, manufacturing, and marketing in today's global economy. Guest lectures and site visits complement classroom studies. The program is completed within an 18-month period. In the final cross-disciplinary capstone project delivered before a panel of industry experts, candidates must demonstrate their leadership abilities in addressing the global business concerns of the 21st century.
---
Mission Statement
The Global Fashion Management program prepares experienced apparel industry professionals to advance to executive positions by providing interactive, student-centered education taught by seasoned industry professionals and accomplished academics. The program's global partnerships and international student body are designed to enrich the curriculum through discussion and awareness. Research, collaboration, and communication foster leadership, innovation, and strategic thinking, with the objective of infusing progressive ideas into a rapidly changing and highly competitive industry.
---
Applications
Applications will be accepted between September through March 15th for the following fall intake. The fall semester is the only intake period per year.