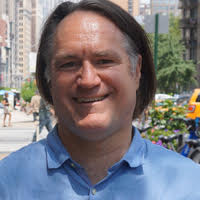 Brett Barndt
Director of Client Service & Business Development
Brett manages new business pursuits for Envirosell New York and international offices, guiding and leading the company's sales and marketing. He works with our client partners to produce proposals for a wide range of research and consulting engagements. He has introduced new relationship management and client account planning methods as well as developed new research methodologies with clients. Prior to Envirosell, Brett worked in new business development, new product development, marketing, and change management roles with global companies including Citigroup, KPMG Consulting, Interpublic Group, and Thomson Corporation. He has taken customer and market research through concept, business and investment case, to design & development, implementation, program management, sales force development, training & empowerment, marketing and brand communications. Brett's clients have included: Columbia University, WPP, Deutsche Bank, First Data, GE, Morgan Stanley, Adecco, Pfizer, Bristol-Myers Squibb, L'Oreal, Deloitte, PricewaterhouseCoopers, Wolters-Kluwer, Thomson, Reuters, Fidelity and CNBC Europe. He earned his M.S. from Carnegie Mellon University and B.F.A from Indiana University of Pennsylvania.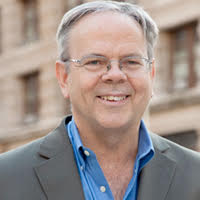 Craig Childress
Chief Operating Officer
Craig has been with Envirosell since 1990. He has been part of the research department as a Project Director and later as Vice President of Research. Craig holds a B.A. in environmental psychology and an M.A. in English from the University of California at Davis. He also holds an M.F.A. from the University of Iowa. Prior to joining Envirosell, Craig taught at the University of Louisville in Kentucky and at St. John's University in New York. Craig is an established playwright as well; he was the 1986 winner of the North American Playwriting Contest. In his early years at Envirosell, Craig managed everything from video production to project management to survey design. Today, Craig provides advisory services to clients on the entire store design and prototype testing process, design partner selection, and capacity building for design services. Over the years, Craig has been instrumental in uncovering the insights that now underpin industry standards for signage in key client verticals. Since 1990, Craig has built the Envirosell organization now extending to a network of ten offices worldwide. He is instrumental in developing a global service offering for retailers and brands at this critical time of economic and social shifts. Craig has consulted, and presented for, hundreds of clients in many industries and retail channels including McDonald's, Subway, Gap, USPS, Wells Fargo Bank, Target, Verizon, KFC and Dunkin' Donuts. Craig provides resources and supervises support systems for project teams, data teams, and consulting teams. As Chief Operating Officer, Craig guides the creative direction of the company and plays a key role in operations, staff development and research.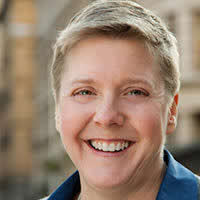 Diana Dawson
Vice President of Consulting
Since 2002, Diana has made a career of observing and analyzing shopping behavior and the influence of store environments on that behavior. With a background in theater, film and set design, she started in Envirosell's video department and advanced to lead project teams on hundreds of client engagements. Her specialized expertise includes store design, interactive displays, digital signage, and signage hierarchies. This experience combined with her passion for the subject makes her a leading authority in the industry of retail design and store planning. Diana has consulted to hundreds of clients in many industries and retail channels such as Estée Lauder Companies, Bath and Body Works, MetroPCS, Office Depot, Nokia, PetSmart, adidas, KFC, Crayola, Verizon, Target, Trader Joe's, L.L. Bean, Build-a-Bear, Sony, Fidelity and Essilor.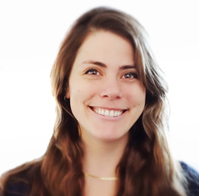 Deborah Geiger
Director of Content
Deborah Geiger is a Director of Content at Envirosell, where she has worked since 2010. In this capacity, she supports our CEO's presentation practice, booking programs for Samsung, Mastercard, Whole Foods, Quiksilver, Verizon, Kimberly Clark, Macy's, Michael's, Unilever, ICSC conferences globally, and customizing programs to meet clients' learning objectives. From the large amounts of data and information available in 2016, she is an expert at identifying and communicating the key information that companies need to know and use, and tailoring programs to meet the client's learning objectives. Deborah also manages Envirosell Global licensee communications and the database of the company's reports, some of which are 30 years old, highlighting key differences in the way consumer behavior has grown and changed, allowing us to understand the nature of consumption in historical context. She holds a BA in Journalism and Psychology from the University of Massachusetts at Amherst and is currently an MS in Business Management & Leadership candidate at the City University of New York (CUNY) School of Professional Studies. Previously, Deborah was a Sr. Account Executive at a public relations company focusing on real estate industry clients, where she lead media relations efforts for real estate clients. Over the past five years, she worked alongside our CEO for a Sao Paulo-based mall management company in their expansion, repositioning, Mall Clinics and tenant seminars. She assisted in delivering a Las Vegas-based Science of Shopping program for a global software company's annual gathering. She has also completed observational research fieldwork for a Pepsi Study in Oklahoma City.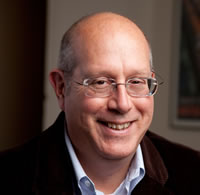 Tom Moseman
Senior Vice President
Envirosell Senior Vice President Tom Moseman joined the team in 1989 and currently oversees both domestic and international business development. Working with clients to understand their needs – and carefully tailoring projects, resources and research teams to suit these needs – is a key focus of Moseman's work. Moseman has been featured as a keynote speaker and presenter at a wide range of industry conferences and private corporations, and for such diverse groups as the Pennsylvania Liquor Control Board, National Confectioner's Association, the NHL, the Association of Brazilian Advertisers and many others. His financial services clients have included Capital One and Wells Fargo Bank in North America and Lloyds/TSB in the UK and Banco Itaú in Brazil. The manufacturing clients he has served include the likes of Johnson & Johnson, PepsiCo, Heineken, Hewlett Packard and Microsoft. His store planning clients include Target, Verizon Wireless, Whole Foods, and Staples. In other areas, he has worked for firms such as Simon Property Group as well as joint venture projects with Cushman & Wakefield Retail Consulting and the architectural firm Gensler. Moseman earned his BA at Indiana University and holds an MFA from the University of Iowa. He lives in New Paltz, NY. He has given successful programs for Givaudan, Global Shop, Silhouette Eyewear and many other brands.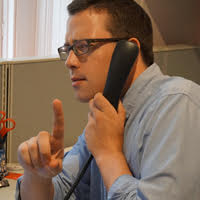 Liam O'Connell
Project Director
As Project Director at Envirosell, Liam oversees all Project staff, ensuring a high standard on all research and actionable results for our clients. Liam has studied shopping environments and consumer behavior across the world and a variety of sectors including retail, CPG/FMCG, banking/service, and quick service restaurants. Liam's work with Envirosell includes projects with adidas, Staples, Payless, Cox Communications, Sprint, Wells Fargo, Wendy's, Domino's, Sonic, and Nestlé China. Liam graduated from Tulane University in New Orleans, LA with a degree in finance and began working with Envirosell in 2008. He lives in New York City, enjoys traveling, and Latin American literature.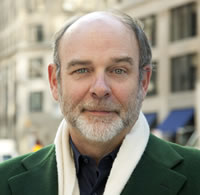 Paco Underhill
Paco Underhill is the founder and CEO of Envirosell, Inc. His clients include Target, Walmart, Verizon, Trader Joe's, Starbucks, Microsoft, McDonald's Adidas, and Estée Lauder. Paco's first book, Why We Buy: The Science of Shopping, is an internationally recognized bestseller and has been published in 27 languages. His columns and editorials have appeared in The New York Times, Money Magazine and The Wall Street Journal among others. Paco spends most of his days on the road, as a featured and keynote speaker on six continents. Today he is known as one of our era's forefront retail anthropologists.

About Envirosell
Envirosell is a pioneer in researching consumer shopping behavior in retail and service environments. They developed a "Science of Shopping," analyzing the interaction between people and products, and people and commercial spaces. They study where products and people meet, combining traditional market research techniques, anthropological observation methodologies and video recordings. Since 1986, they have studied spaces (stores, banks, restaurants, service facilities), products (for manufacturers) and messages (for marketers) within those spaces for Fortune 100 clients. Headquartered in NYC, they have offices around the world and work in more than 20 countries across six continents. Envirosell helps its clients 'See the world shop'. Envirosell and its founder, Paco Underhill, have been profiled by major publications such as The New Yorker, Fortune, Fast Company, and Business Week magazines, and have been featured on ABC's 20/20, and CBS's 48 Hours. Paco is a regular contributor to NPR and BBC Radio. His columns and editorials have appeared in the New York Times, London Times and Wall Street Journal. Paco is also the author of bestselling books, including What Women Want, which examines how women are affecting the future of commercial spaces; Call of the Mall, a walking tour of the American shopping mall; and Why We Buy: The Science of Shopping, the bestselling book about retail in history, upon which The Science of Shopping Course is based. In addition, Paco's columns appear in design:retail (designretailonline.com) and Robin Report (therobinreport.com) magazines. Paco is an expert on global consumer trends.
Andrea (Gulli) Moore
Program Facilitator
Andrea (Gulli) Moore is an instructor in FIT's Omni-Channel Professional Development Certificate Program and is a featured lecturer in FIT's Company Training Options service that provides training to corporations and trade associations. In her own business, Andrea is a Digital and Omni-Channel Executive Consultant with 15+ years' experience in Fashion Retail and Consumer Brands and experienced in conceptualizing, launching and growing online and omni-channel businesses proficiently and profitably. She has extensive experience in strategy; online and offline marketing; sales planning and forecasting; web re-platform and redesign; project management; talent assessment and team building; as well as operations and production aspects of online businesses. In addition, she has significant experience in launching and expanding customer loyalty programs from concept to implementation to optimization, as well as catalog/CRM functions. Her client list includes large publicly traded companies as well as small, entrepreneurial, private-equity backed organizations. Andrea earned an MBA in Marketing and a B.S. in Business Administration and Marketing at the University of Delaware Lerner College of Business and Economics.