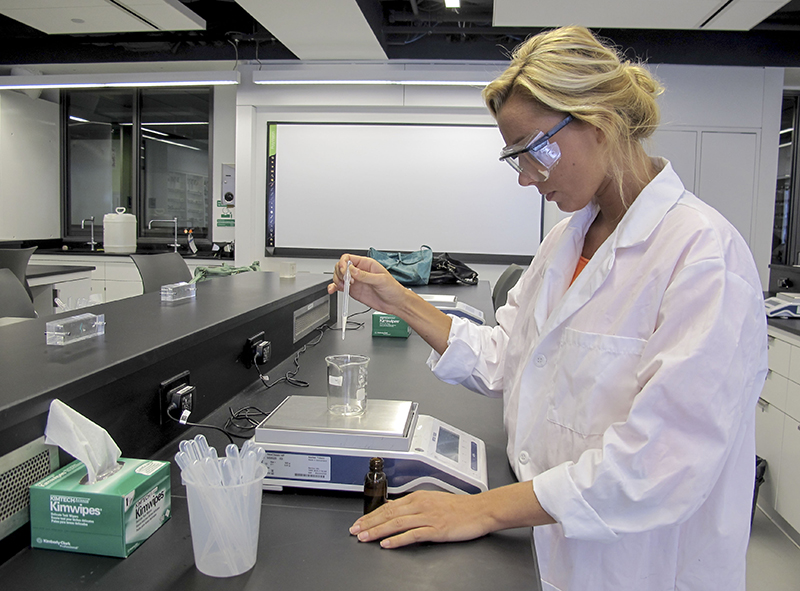 FIT's premier certificate programs, Fragrance Awareness and Introduction to Perfumery
provide an intensive learning opportunity for professionals through a combination of theoretical and hands-on instruction. Offered through the Center for Professional Studies in collaboration with the Cosmetics and Fragrance Marketing department and taught by recognized industry practitioners, these programs provide information on the science of fragrance evaluation and perfume creation.
Introduction to Perfumery
Ten sessions offered in the Fall
Basic skills: identifying and classifying raw materials, perfumery raw materials- natural and synthetic, techniques of smelling; Floral accords; Techniques of matching; Structure of a fragrance; Studies in fine fragrance: descent of perfumes, selected great fragrances; Scientific fundamentals of perfumery: chemical reactions to perfumery, chemical structure of fragrance materials; Regulatory issues in perfumery; Fragrances for functional products.
Fragrance Awareness: Evaluation, Marketing, Trends, & Development
Eight sessions offered in the Spring
Intro to Evaluation and Marketing; Genealogy, Language, Structure/New Launches; The Fragrance Brief; Product Development Process/Storytelling; Packaging and Point of Purchase; Fragrance Workshop; Fragrance Marketing to End Consumer; Fragrance Development in the Digital World.
Want to know when the next course is going to run?
Sign up and you will be the first to know!