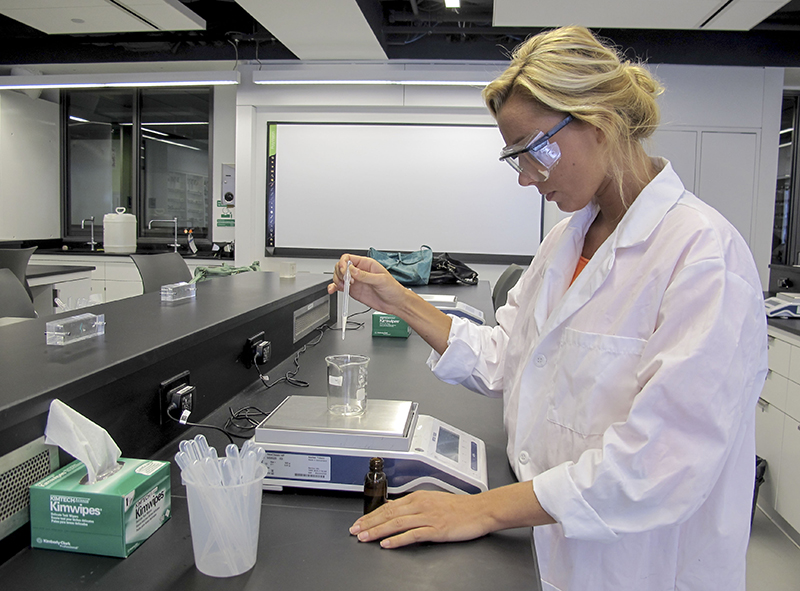 FIT's premier certificate programs, The ABCs of Fragrance Evaluation and Introduction to Perfumery
provide an intensive learning opportunity for professionals through a combination of theoretical and hands-on instruction. Offered through the Center for Professional Studies in collaboration with the Cosmetics and Fragrance Marketing department and taught by recognized industry practitioners, these programs provide information on the science of fragrance evaluation and perfume creation.
Fragrance PDF Brochure

The ABCs of Fragrance Evaluation
Nine sessions offered in the Spring
The language and creation of fragrance; Fragrance classifications; Analysis and composition of feminine & masculine fragrances; Fine, personal care, and environmental fragrances; Writing a fragrance profile and panel testing.
Introduction to Perfumery
Ten sessions offered in the Fall
Basic skills: identifying and classifying raw materials, perfumery raw materials- natural and synthetic, techniques of smelling; Floral accords; Techniques of matching; Structure of a fragrance; Studies in fine fragrance: descent of perfumes, selected great fragrances; Scientific fundamentals of perfumery: chemical reactions to perfumery, chemical structure of fragrance materials; Regulatory issues in perfumery; Fragrances for functional products.
This course will be offered:
Wednesdays, October 4th - December 13th
6:30pm-8:30pm
Room A682