Color is the Primary Customer Purchasing Motivator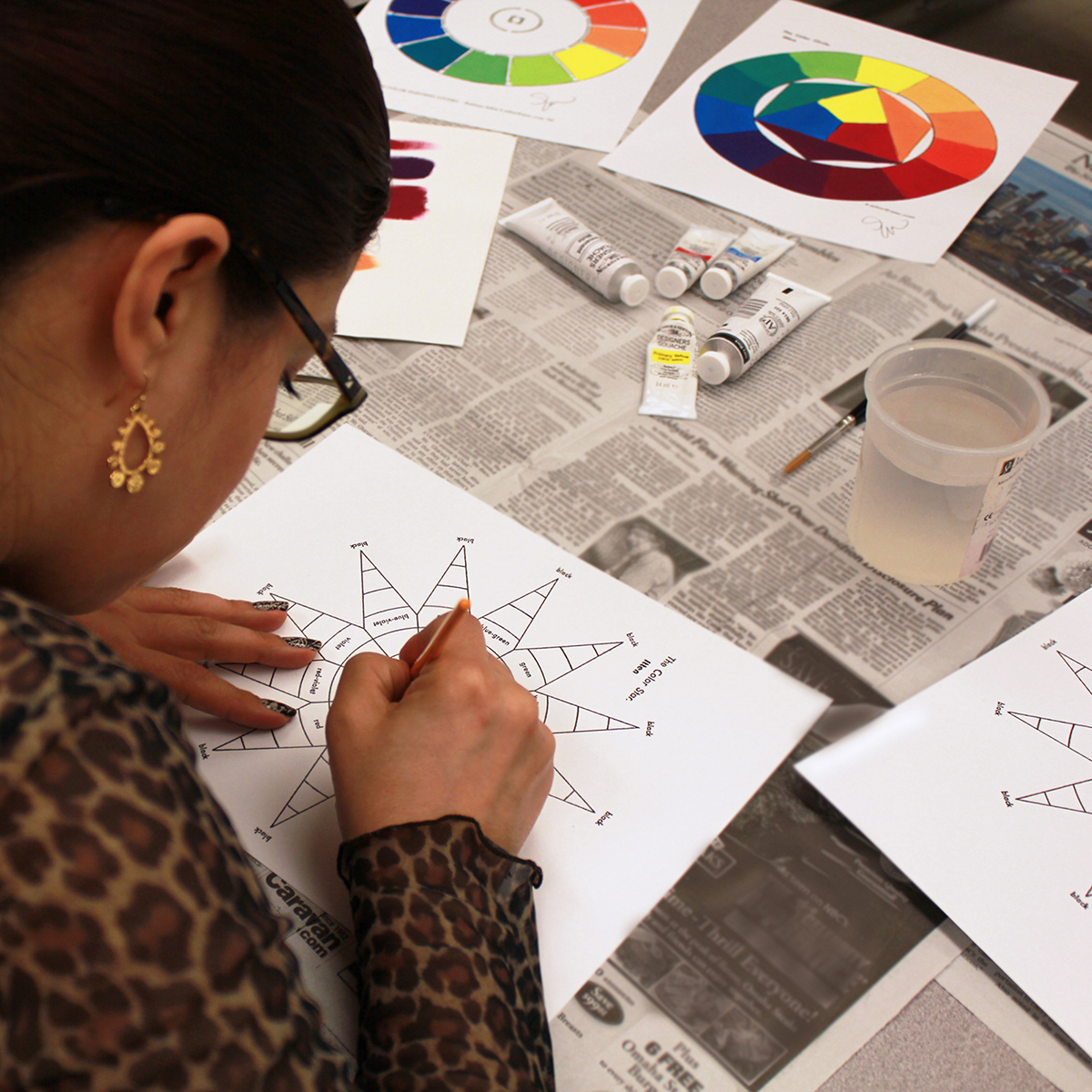 Spring 2020 Dates
SXC 110-55A: March 10 - May 6, 2020 Course Cancelled
Time: Every Tuesday and Wednesday, 6:30pm to 9:30pm
Tuition: $1,500* (cost includes a $100 materials fee)
Locations: TBA
Designers and merchandisers embark on an 8-week certificate program that cultivates their ability to use color to increase sales with an understanding of consumer behavior. Work hands-on developing professional palettes to coordinate a collection and/or make confident merchandising decisions.
This certificate program includes a panel discussion by industry experts who work with color in their fields, career coaching, and a special session conducted by a top trend expert. Visits and demos include FIT's unique color facilities. *Students should expect to purchase some workshop-related materials assigned at the first class and bring a color wheel by The Color Wheel Co beginning with the first class of the program.
---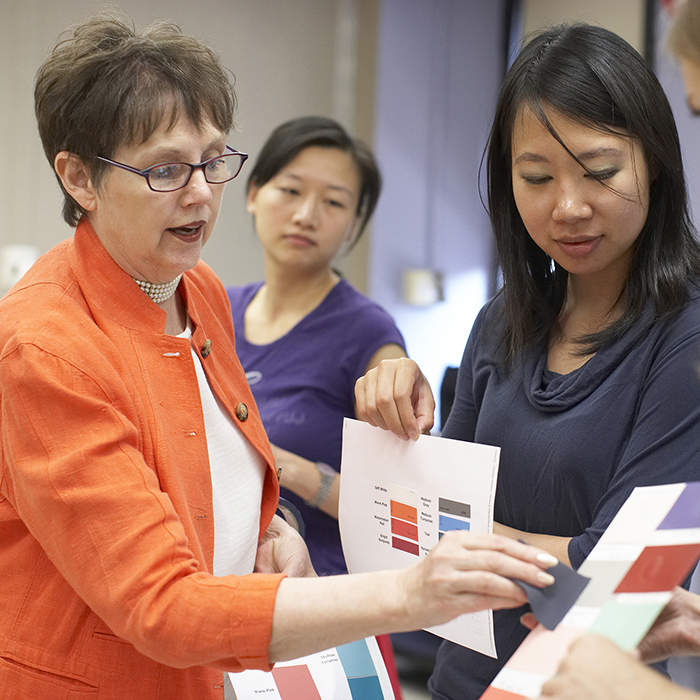 What You Will Learn
How color impacts branding and purchasing decisions, including

subliminal messaging

How to use color as a creative competitive tool

Color psychology in today's multi-cultural market
Professional color vocabulary, resources, and guides
Create color palettes, combinations, and stories
How to use color as a mood and appearance enhancer
The art and science of color forecasting
Possible career paths and

advancement
Why FIT?
Program developed and taught by professional color experts and

offers the only comprehensive curriculum for use of color as a marketing tool

FIT has the distinction of having faculty who are color specialists in many markets including apparel, accessories, home products, interior design, marketing and communications; as well as psychology, sociology, and art history
The FIT Gladys Marcus Library trend forecasting resources and the Textile Development and Marketing Department Archroma laboratory
Earn a certificate from FIT/SUNY, a world renowned college of art and design, business and technology
Meet Our Faculty
Deborah Hernandez
Certificate facilitator, owner, design director, DLHernandez INC, custom rug design, rug stylist, consultant, adjunct assistant professor, certified color specialist, Textile Surface Design, FIT, member IFDA NYC Chapter.

Tonya Blazio-Licorish


Fashion and textile historian, design and trend consultant.

Patti Carpenter


Global trend ambassador, principal, carpenter+company, international color authority and brand consultant, designer and merchandiser.

Ben Gomes


President, CFS Trends, internationally recognized color authority and trend forecaster.

Betsy Karp


Principal, "The Color Coach", motivational speaker, author and designer.

Dennis Lee


Design director, Tyler Hall, wallcovering and fabrics, custom art studio hand painted designer, adjunct assistant professor, Textile Surface Design/Fabric Styling, FIT.

Outline
4 sessions: How to Use Color to Move the Market: Design Concept to the Customer's Closet
4 sessions: Learn to Work Like a Color Professional
4 sessions: Color Painting Studio
2 sessions: The Psychological Impact of Color
1 session: Color Trend Forecasting and Today's Customer
1 session: Color Careers
---
Center for Continuing and Professional Studies (CCPS)
FIT's CCPS offers credit and non-credit courses in fashion, business, design, computer technology, and marketing, as well as a range of certificate programs to help you enter and advance in the fashion and related industries. With short seminars, multi-session courses, and flexible schedules, you can learn at a time and pace you can manage and afford.
Professional Studies
Professional Studies, a Continuing and Professional Studies (CCPS) unit offers a vast selection of topical, substantive programs. HOT TOPICS short courses and professional development certificate programs give companies and their employees an advantage in today's competitive business world, whether the need is for training or retraining.