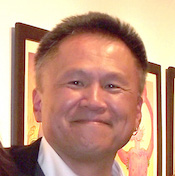 Jack Tom is a multidisciplinary, award winning designer/illustrator with over 30 years experience. In 1978, he moved to New York City from San Francisco and worked as a staff art director and senior designer at McCalls Magazine, CBS, and Business Week Magazine. In 1985 he started Jack Tom Design producing illustrations and designs for clients such as Greater Bridgeport Transit, Bausch & Lomb, Gartner, Burger King, McDonalds, Sony Corp., Time-Warner, HBO, MetLife, Metropool, Aetna, New York University, and American Museum of Natural History, to name just a few.

Jack has received numerous awards and recognitions for his work from Graphis Design and Logo Annuals, Print Regional Design Annuals, Print Best Logos & Symbols, How Promotional Annuals, New York Art Directors, Communication Arts Design & Illustration Annuals, and Creativity Annuals. His digital illustrations are featured in the Adobe Illustrator CS WOW! Book series and a featured illustrator in Best Practice, The Pros on Adobe Illustrator.

He has served as President for the Connecticut Art Directors Club, a past Board Member and Advisor for three Illustration Conferences: ICON 3, 4 and 5, presently a Board Member of the AIGA Connecticut Chapter. He has taught graphic design and illustration at the University of New Haven, New York University, Fairfield University, Syracuse University (graduate program), Marywood University (graduate program), and Norwalk Community College. He is now a full-time Professor of Illustration at Western Connecticut State University. He received his MFA Degree from the Hartford Art School and the recipient of the Graduate Regents Honor Award for 2012.

He lives in CT, has two daughters and two adopted Ornate Box Turtles, named Uppercase and Lowercase.