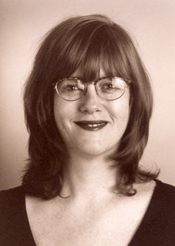 Cheryl is a 20 plus year veteran of freelance and art licensing. She has presented Licensing lectures at the ICON 4 Illustrators Conference in San Francisco, for the Society of Illustrators in LA, the Colorado Alliance of Illustrators in Denver, the Graphic Artists Guild in NY and for the Rocky Mountain Chapter of SCBWI in Colorado .
She graduated with a BFA in Painting and Surface Design from the Memphis College of Art, and now teaches and lectures on the college level at FIT, the Kansas City Art Institute, Marywood University, Watkins Institute and the Savannah College of Art and Design.
Cheryl works with a variety of creative image makers and conducts
The Greeting Card, Licensing & Art Biz Workshop nationwide, does private Licensing coaching, consulting, portfolio and contract reviews. She is writing a book about the licensing and greeting card industry based on the storytelling content of her own workshops. Her clients include: Hallmark, American Greetings, Gibson, Paramount, Portal, Marcel Schurman, Mikasa, Kodak, Target, Nordstrom's, Keds, Benny & Smith- Crayola,.
Currently she is licensing her work along with developed lines Lola Girl, a teen/tween line of novelty products, Diva 2 Diva, a collection for Baby Boomer Divas and Mz Cheryl, a line that utilizes herself as a character.
She has exhibited for 10 years at Surtex and for 3 years at the Licensing Shows in NYC. http://www.cherylphelps.com/