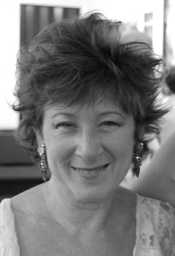 Anelle joined The Estée Lauder Companies in 1978 as Assistant Art Director for Aramis. In 1989, she was asked to lead the creative team in launching a brand new division for the company-Origins. Over the next 16 years she was instrumental in helping to build Origins to be the 5th largest division within the corporation-a universe of over 20 companies.

In addition to Friends of Materials for the Arts, Anelle serves as a board member for Friends of Art and Design-a neighborhood association that supports the school. She has worked with groups such as New Alternatives for Children, Coalition for the Homeless, PENCIL, The Foundling, and AMAC, which supports autistic children and their families.
In 1991, Anelle conceived and incorporated her own healthy food business--Bean Bag. The business grew to service over 50 health food stores in the tri-state area. The company's reputation was highlighted in Women's Wear Daily and Allure magazine.
A graduate of the High School of Art and Design with a major in Fashion Illustration and Advertising, she received a scholarship to Parsons School of Design where she graduated with a degree in Illustration and Design.
In 2006 along with a business partner she created Original Women, a company whose mission is to celebrate the artistry of women from around the world by selling their handcrafted creations.

In 2007 Anelle was appointed Director of the Society of Illustrators and the Museum of American Illustration in New York City.