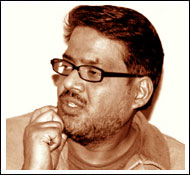 Praveen K. Chaudhry is a recipient of the State University of New York (SUNY) Chancellors Award for Scholarship and Creative Activities. Before joining FIT, Professor Chaudhry taught at Swarthmore College, Lafayette College, Ohio University, University of Pennsylvania and University of Delhi. From 2004 to 2011, he was a visiting research fellow at the Observer Research Foundation, New Delhi, India: during this period he produced several books.
He was also a Visiting Fellow at the Office of the Executive Director (India, Sri Lanka, Bangladesh and Bhutan), International Monetary Fund (IMF) in Washington DC. The publications connected with this fellowship dealt with the relationships between the United States and IMF and were translated into several languages.
Professor Chaudhry has carried out extensive research/ interviews and has lectured in Asia, Europe and South America. His recent works have focused on conducting ethnographic research on the impact of globalization, problems of state formation and understanding resistance movements through the eyes of nomadic people's and weavers in the Kashmir and parts of the Tibetan Plateau. As a visual ethnography, the evolutionary processes of this project have been on display in several galleries including Galerie Romain Rolland, Alliance francaise de Delhi.