PROFESSOR & CHAIR
Jonathan KYLE Farmer is professor, chair, and creator of the new MFA Fashion Design program. Farmer's approach as an educator and practicing designer is one of exploration and invention, challenging the general perception of what it is to be a fashion designer. He has designed, cut, and illustrated for leading fashion labels, including Bruce Oldfield, and for Stylesight (now WGSN). He has taught internationally, including at Parsons School of Design and the University of East London.
Notable professional assignments include an education consultancy at The Metropolitan Museum of Art, in conjunction with the exhibitions Savage Beauty, on Alexander McQueen, and Impossible Conversations, on Prada and Schiaparelli. Farmer's personal research focuses on "craft:OLOGY," which looks at the relationship between craft and technology. His paper sculptures, which integrate design, patterning and cutting, illustration, making, and styling, have been shown in London, New York, Paris and Singapore in an exhibition called Drawing with Scissors, Designing and Patterning in 5D. He has an MA in Fashion Women's Wear from London's Royal College of Art.

Industry/Project Coordinator

ARIELE Elia, previous to joining the MFA Fashion Design program worked at the Museum at FIT for seven years as the assistant curator of Costume and Textiles. She curated a number of exhibits including: "Faking It: Originals, Copies, and Counterfeits," "Global Fashion Capitals, "Fashion and Technology," and "Black Fashion Designers". Elia has lectured on at Oxford, NYU, Eyebeam, and the University of Rhode Island. Published essays include, "The Wardrobe of the Modern Athlete: Activewear in the 1930s" and "Ocean Exploration: Fashion from the Deep." She holds an M.A. in Fashion and Textile: History, Theory, and Museum Practices from
FIT, as well as a B.A. in Art History from Saint Mary's College of California.

FACULTY
AMMAR's multicultural articulation of design is a derivative of his upbringing in Boston, Geneva, and Lahore (Pakistan). Descending from a family that pioneered manufacturing and exporting premium sportswear from Pakistan inspired a Bachelors in Business at Clark University, Mass.
He started his career in 2002 by launching a Bespoke Denim label, which deciphered traditional couture techniques into street-wear. Another 5 years saw him evolve into Pakistan's first luxury Menswear label and expand to 5 retail outlets in various cities. By 2012, Ammar Belal had won national design awards for "Best Emerging Talent", "Best Original Song" and "Best Menswear" after consistently showing his collections in over 20 fashion shows in Pakistan and the U.K. Being the first individual from South Asia / Middle East region to be offered a placement in the Parsons MFA (Fashion Design & Society) program, translated into new challenges and opportunities towards a global identity in design.

His trans-disciplinary narrative of teaching BFA Fashion (Senior Thesis) with BBA (Design & Mgmt.) is part of an evolving vision to explore the harmony between Fashion, Journalism, and Social Entrepreneurship. Ammar continues to design for his eponymous custom menswear label in New York.
AURA Taylor women's wear designer, showcased during NY Fashion Week. Her innovative tailoring received positively by fashion's toughest critic Cathy Horyn, New York Times. "Aura Taylor collection" debuted at the Neiman Marcus' Fashion Night Out in Fall 2011.
Her work has been published in several 'Required Reading' books and has been featured in WWD, L'Officiel, seen on Fashion TV, and MTV, to name only a few. Aura has designed for Rebecca Minkoff and One Grey Day and more recently Creative Director on brand concepts for licensing clients such as Condé Nast, and Li & Fung. Aura has taught Fashion Design Senior Thesis, Design Communication and other core curriculum at Parsons School of Design and at Pratt Institute.
KIRA Craft is a part time faculty member of the MFA Fashion Design program, where she leads The Fashion Activist, a groundbreaking foundations course that links ethical responsibility to the system and practice of fashion.
As an educator, Craft draws upon a professional career that spans multiple facets of the fashion industry, including design, business and journalism. She has worked in various capacities with luxury brands such as Alexander McQueen, Naeem Kahn and Jonathan Adler, created an eponymous clothing line that explored and challenged conventional constructions of gender and sexuality, and was a founding team member of the Huffington Post Style section.
Craft's current research centers on consumerism and sustainability, with a particular focus on the motivational processes of defining selfhood within society. As both a practitioner and a theorist, her work integrates making and writing as related forms of thinking. She holds an MA in Fashion Studies from Parsons School of Design.
Jun is a fashion-design consultant who works on projects of various international and US-based brands. In approaching the design process, Jun engages in extensive research and experimentation with complex patterns. Her work constantly pushes the boundaries of classical minimalist design through manipulation of patterns and draping with a view to finding innovative silhouettes and new sartorial constructions.
Jun founded her own fashion design consulting company based in New York City in 2016 and prior to that she had worked on projects with Araks, Bear USA, Marc by Marc Jacobs, the Donna Karan Collection, Diane von Furstenberg, Banana Republic, Saks Fifth Avenue, J. Crew, and Ann Klein.
Her personal collection "Jun JY Hong" and works have been featured in various publications such as The Fashion Resource Book Research for Design by Robert Leach, Fashion Portfolio by Anna Keeper, The New York Times, GQ, WWD, ELLE, Boston Globe, Bite Magazine, and The last Magazine.
Jun holds an MFA in Fashion Design and Society from Parsons New School for Design and a B.A. of
Fine Arts in Apparel Design from the Rhode Island School of Design.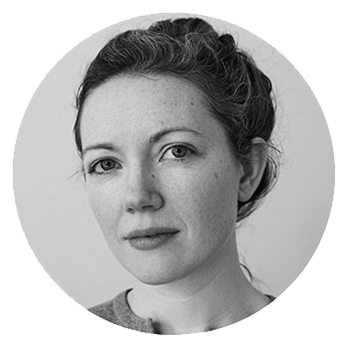 SARAH C. Byrd is a fashion historian, archivist, and educator. Her love of all things "old" led her to collections and preservation of the past in order to understand the present. She firmly believes that education is the key to all progress and strives to connect with audiences beyond the classroom setting. As an archivist, Sarah has worked on a wide range of projects for both private clients and large corporations including Condé Nast and Ralph Lauren, where she helped develop the menswear archive.
Her independent research focuses on early twentieth-century women's novels and related films, the history of American cults and communes, and the role of exhibitions in education. Sarah has contributed her research, writing, and editing to several publications and symposia. She holds an MA in Fashion and Textile Studies from the Fashion Institute of Technology where she currently teaches in the Graduate Studies Programs.
VASILIJA Zivanic is a fashion designer, illustrator, costume designer and educator. Her focus on engineering smart textiles infused with 3D parametric graphics led to a collaboration with Zaha Hadid Architects, and in turn, solidified her passion for researching and developing a conversation around forward thinking approaches to ready to wear. Zivanic's illustration work spans from ongoing commercial projects for beauty brands Estée Lauder, Clinique and Darphin to design and artworks for the fashion designer Victoria Bartlett which were exhibited in collaboration with renowned fashion photographer Steven Klein. Some of her designs and illustrations are published in The Big Book of Contemporary Illustration by Sir Martin Dawber, a mainstream sourcebook of contemporary illustration, and Fashion Drawing by Michele Wesen Bryant, a book on illustration technique for designers.
Zivanic's costume designs have been predominantly commissioned for theatre pieces by the award-winning director Blanca Zizka. She is a winner of the Kahn Career award for exceptional talent and was recently nominated for the prestigious Barrymore Award for her work in "Don Juan Comes Home From Iraq" by Paula Vogel. Other notable plays that include her designs are "Hard Problem" by Tom Stoppard, "Rosencrantz and Guildenstern are Dead," "Hamlet," "When The Rain Stops Falling," and "Leaving" by Václav Havel, with Oscar-nominated actor David Russell Strathairn.

Zivanic graduated with highest honors from Boston University, earning an MFA in Costume Design in addition to her BFA in Fashion & Costume Design from the University of Design in Belgrade. She has been a professor at Parsons The New School for Design in NYC and Paris.
JAMES Mendolia has worked extensively in the fashion and fashion education industries for Barney's, Ralph Lauren, GFT USA, Cygne Design, and Antuña and Mendolia Global Sourcing. In tandem with his professional career James works educating new designers and merchandisers at FIT, and as former Director, Fashion Marketing, at Parsons School of Design.
As an energetic educator he is constantly developing and implementing innovative fashion curriculum, as well as executive training programs utilizing institutional knowledge gained from his vibrant career in fashion merchandising and international business along with years of personal research into sustainable practices, sourcing and textile research and development. He brings these skills along with his passion to teach to FIT's MFA Fashion Design program to support emerging designers exceed their dreams. Mendolia's career in fashion provides an opportunity for him to travel to a multitude of cities, visiting the world's finest artisans, spinners, weavers, knitters, printers and apparel factories in Europe. His quest to research historic as well as new textile developments and sources is in direct response to the global movement to generate a sustainable preference in today's changing marketplace. His travels also allow him to present work to universities, conferences and fashion businesses in Europe, Asia, Mexico and the United States about design responsibility and the future of fashion systems.

In 2015, James partnered with Guisy Bettoni to co-found C.L.A.S.S. Education; a new division of C.L.A.S.S. the Milan based multi-platform HUB. An innovative approach to education that teaches emerging designers alongside fashion professionals, challenging them to rethink the existing design and development models and processes. C.L.A.S.S. Education presents eco-smart materials that inspire creativity and offer significant reductions in water, CO2 and energy and empowers like-minded fashion professionals to optimize their sourcing options and transform their current business model to activate change.
James plays an integral role within the company by creating programs for C.L.A.S.S.S. Education that marry a new way of design thinking and a new generation of textile technologies, supply chain assessments, hands-on material analysis with interactive eco-fashion workshops.