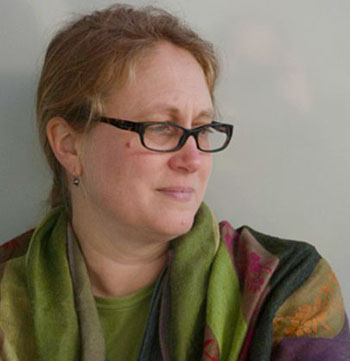 Sara DeAngelis has over 25 years of experience creating exhibitions that ignite visitors' curiosity and inspire their interest in the arts, sciences, and the natural world. She has worked on a broad range of projects including science and art installations; on subjects from music to marine biology. She works with teams, helping to craft installations that are accessible and appealing to adults and family audiences. She focuses on creating narratives and experiences that are innovative, hands-on, and exploratory.
She has worked on staff and as a consultant for organizations including—California Academy of Sciences, Liberty Science Center, Montshire Science Center, Brooklyn Children's Museum, Children's Discovery Museum of San Jose, and the National Park Service. She has presented at numerous regional and national conferences and symposia, been a Jury Chair for the MUSE awards, and taught in the Museum Education graduate program Bank Street College of Education. When not teaching, Sara is a consultant working clients to plan exhibitions.
Ms. DeAngelis holds a Master of Fine Arts from the University of the Arts, in Philadelphia, in Museum Exhibition Planning and Design and Bachelor of Science in Biology from the University of Connecticut.