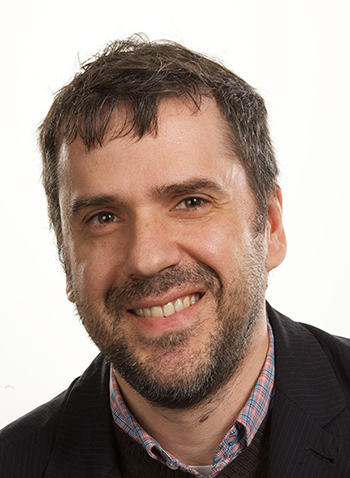 Joe Karadin is one of the founding members and the Executive Creative Director of Tessellate Studio in New York. A highly experienced architect and exhibit designer, Joe has more than 19 years of experience in immersive and interactive environmental design.
Joe leads multidisciplinary design teams on projects as diverse as branded retail environments, museum exhibit design, corporate environments and media architecture installations. His passion is exploring new ways of creating, communicating, and producing physical and digital design to shape experiences. His design practice focuses on the complex interconnections between content, experiences narratives, and spatial arrangements spanning across many different project types.
Prior to becoming a founding member of Tessellate, Joe was the Director of Physical Design at ESI Design. He has tenured at Thinc Design, Interbrand, Lippincott and other notable design firms. He has won several awards and distinctions for his work on the AT&T GNOC, the Edward M. Kennedy Institute, the Studio Xfinity retail store, Ebay Mainstreet and as a finalist for his design of the World Trade Center Memorial.
Joe graduated from Cornell University with a Bachelor of Architecture.
Professor Joe Karadin and Class of 2016 Alumni Nastya Lobova discuss The Next Generation of Experience Designers