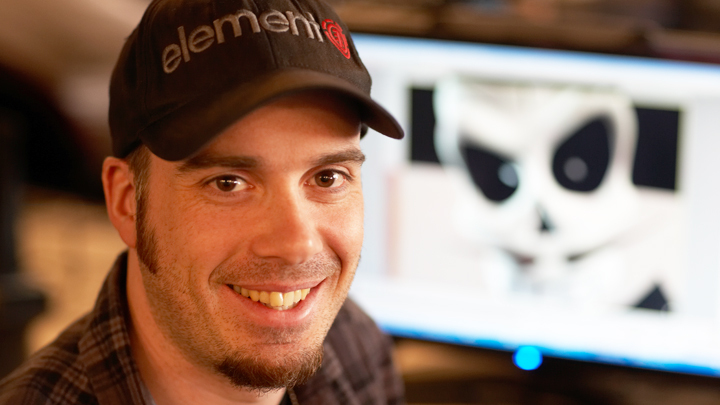 Add a new dimension to your story-telling with 3D animation
FIT offers one of the country's most comprehensive curricula for a bachelor's program in Animation, Interactive Media, & Game Design. You'll receive a solid foundation in 3D modeling and animation through a sequence of courses in a real-world production environment, including scripting, storyboarding, modeling, rigging, animation, lighting, camera, compositing, sound editing, music, and effects. You'll also design and produce an interactive group project or thesis in various media such as performance, physical computing, projection mapping, virtual reality environments, augmented reality, computational cameras and other emerging technologies.
With the exponential growth of 3D animation, video games and interactive entertainment, demand for qualified and talented animators and interactive media specialists is at an all-time high.
New York City is a center for 3D animated content, visual effects, and motion graphics for film and broadcast. Graduates of this program are employed in all aspects of production in these fields.
Highlights
FIT's BFA program offers one of the most comprehensive curricula in the country for Computer Animation and Interactive Media. (Applicants must have an associates or bachelor's degree, or 60 credits toward a bachelor's degree.)
New York City is a center for 3D animated content, visual effects, and motion graphics both for film and broadcast, as well as interactive entertainment.
The program draws on New York's professional community for guest speakers and site visits, and hosts important industry events at the college.
Classes are taught by active industry professionals who are experts in the latest technologies.
In this program, you will:
learn in laboratories that simulate a professional production environment, with industry-standard hardware and software.
be part of the production pipeline and collaborative projects right from the start.
produce an individual thesis film or interactive project that exhibits your strengths in the areas you wish to pursue in the field.