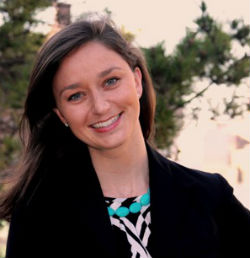 Stephanie Dishart Kramer is a beauty industry executive and an Adjunct Professor in the Cosmetics and Fragrance Marketing and Management Master's Degree program at the Fashion Institute of Technology in New York City.
Ms. Kramer is currently the Vice President of Global Marketing for Kiehl's, a luxury skincare brand in the L'Oréal Luxe portfolio. At Kiehl's she is responsible for new campaign development worldwide and global social media. Prior to Kiehl's, she was Executive Director of Marketing at Chanel, responsible for the US Skincare portfolio. She joined Chanel in 2011 as Director of Marketing, responsible for the top fragrance brand in the US. Preceding Chanel, Ms. Kramer was a Global Marketing Director at L'Oréal for both the Professional Products and Luxury Products divisions. She joined L'Oréal from an account management role at Quest International, where she was a participant in the company's European Graduate Development Program (EGDP) and worked in Quest's New York, UK, and China offices in marketing, financial strategy, and consumer insights. She also has studied and worked in Havana, Cuba, and Zurich, Switzerland.
In 2004, Ms. Kramer received a Bachelor of Arts degree in Chemistry, with a minor in Spanish, from Wake Forest University. In 2011, she graduated with an MPS degree in Cosmetics and Fragrance Marketing and Management from the Fashion Institute of Technology, where she was named the Department Medal Recipient. In 2012, she completed a Digital Media Marketing Certificate at New York University. Ms. Kramer continued her education by completing an accredited esthetician program in 2016 and is obtaining her esthetics license in New York. A member of Cosmetic Executive Women (CEW), Ms. Kramer was the Vice President of the FIT MPS Alumni Association (CAFAA) from 2012-2015. She has been a featured speaker on digital marketing and branding at several colleges and universities, including a keynote at Wharton's Retail Conference in 2013. Ms. Kramer lives in New York with her husband Cooper and their son William.