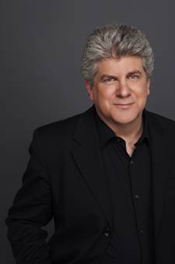 As Vice President of Creativity and Business Innovation for Global Management Strategies at The Este Lauder Companies Inc., Mark Polson leads and develops internal creativity and innovation programs to include digital media and consumer insights that heighten and critical build capabilities within the Estee Lauder Companies.
Mark also serves as an Adjunct Professor at the Fashion Institute of Technology where he teaches in the Graduate School. He also serves on the Professional Development Committee for Cosmetics and Fragrance Marketing and Management Program in the FIT Graduate School
Since joining the company in 1991, Mark has held key positions such as Design Director for Visual Merchandising in the Este Lauder Brand. In 1995, Mark moved to Corporate Packaging in the role of display development, and was promoted to Executive Director and to Vice President in July 2011. During his tenure in display development, the team grew from servicing three brands to almost all brands in the company's portfolio.
Marks expertise and background includes Global Merchandising and Store Design at Revlon.
Before joining Revlon, Mark has had extensive experience as an Industrial Designer in both corporate and consulting organizations.
Mark holds a Bachelor of Industrial Design in Industrial Design from Syracuse University, and a Masters in Professional Studies from the Fashion Institute of Technology.