A 10-week Certificate Program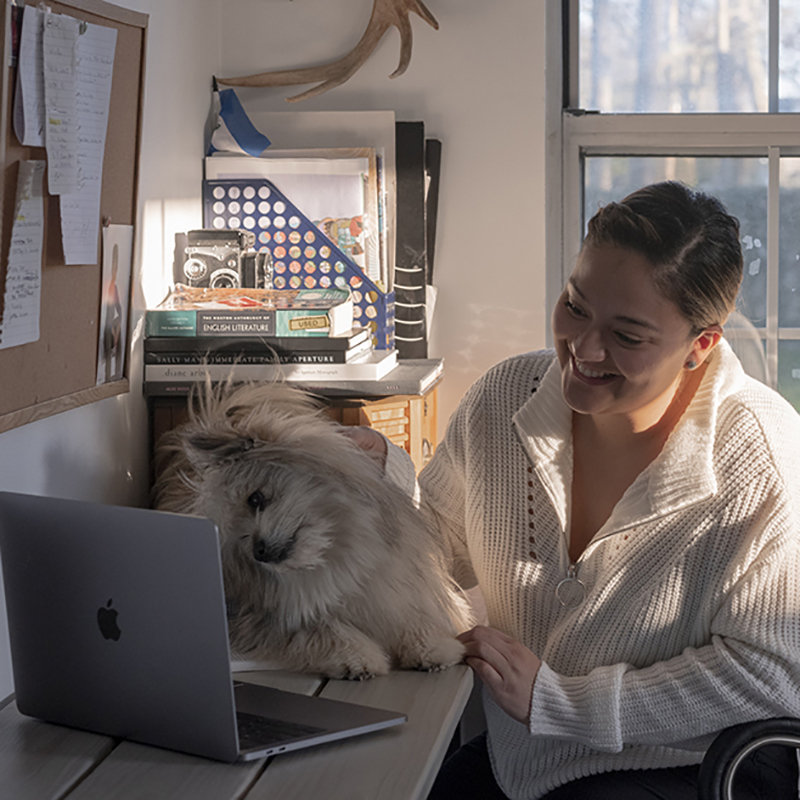 Fall 2021 Dates (Remote Online)
SXU 002: October 4 - December 8, 2021 Cancelled
Time: Every Monday and Wednesday, 9:00am to 12:00pm EDT
Tuition: $1,000* - $1,200
Online Platform: Blackboard - Remote
FIT's Sustainability in Fashion and Design is first and foremost a language program for non-native speakers of English focusing on oral communication skills (listening and speaking) by means of covering topics related to sustainability in the fashion industry and beyond. Through small group work, individual work with the instructor, readings, meetings with FIT students, and sessions with guest speakers, students will develop and expand their oral communication skills, vocabulary, and use of proper syntax.
Who is this class for?
Non-native speakers of English with a minimum of an intermediate level proficiency of English and a strong interest in the fashion industry and sustainability.
*Package price of $2,000 ($1,000 each) when you register for both SXU 002 and SXU 003 in the same semester and transaction.
**Before registering, students' oral communication skills in English need to be assessed through an online interview with the coordinator of the program. Students should send an email to [email protected] as soon as possible to schedule an interview on Webex or Google Meet.
Technology and other requirements: High-speed internet connection, computer capable of running the latest browser and streaming media, and built-in or external webcam and speakers.
---
What You Will Learn
Mastery of vocabulary related to sustainability and fashion
To speak and comprehend English at a more sophisticated and fluent level
More confidence in your ability to communicate in English
Why FIT?
Classes taught by top language instructors
Program helps you improve your fluency and comfort in using English as tool of communication
Curriculum created by expert instructional designers
This English for Special Purposes course puts English into a real world context
Earn a certificate from FIT/SUNY, a world renowned college of art and design, business and technology
Meet Our Faculty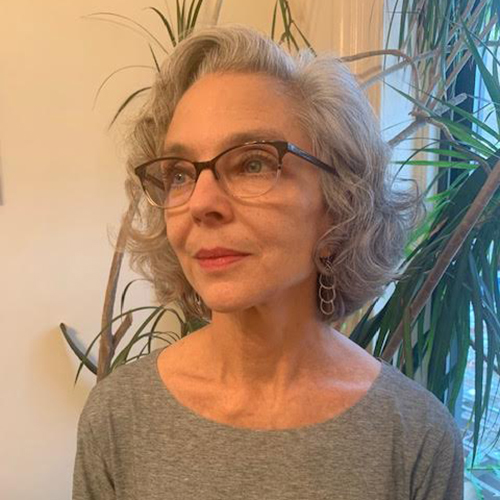 Martha Bordman
Martha Bordman has been an Assistant Adjunct Professor of English as a Second Language (ESL) at FIT for over 37 years. She received her M.A. in Teaching English as a Second Language from Hunter College and a B.S. in Teaching from New York University. Her instructional background also includes teaching ESL at New York University's American Language Institute and the New York City Department of Adult Education. The process of engaging learners who come from all over the world and from all walks of life has been a stimulating challenge for her. She focuses on building student confidence to help them overcome language learning difficulties.
Outline
Climate Change and Its Effects
Social Responsibility and Activism to Sustain Our Planet
Sustainable Issues in the Fashion Industry
Sustainable Innovations in Contemporary Fashion
Sustainable Trends in Apparel Design
Sustainable Concepts in Product Design
Sustainable Influences in Architectural Design
Sustainability and Artistic Creations
Additional Issues for Sustainability in the Here and Now
Sustainability for the Future and Beyond
---
Center for Continuing and Professional Studies (CCPS)
FIT's CCPS offers credit and noncredit courses in fashion, business, design, computer technology, and marketing, as well as a range of certificate programs to help you enter and advance in the fashion and related industries. With short seminars, multi-session courses, and flexible schedules, you can learn at a time and pace you can manage and afford.