Homecoming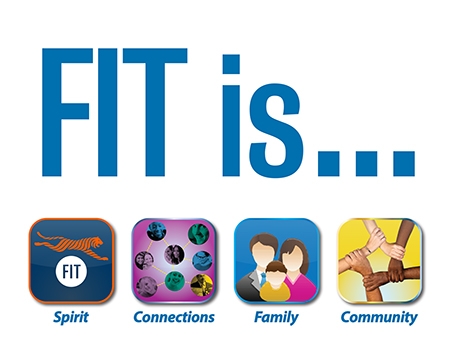 Homecoming is a time honored collegiate tradition that can be traced as far back as 1908. Although the modern college homecoming is tied to athletics, the tradition itself is meant to unit alumni, faculty and current students to celebrate their institution as well as continue the traditions of the past.
FIT continues that tradition, as they have for over 30 years, in the fall semester with events that support the entire community. The following four principles guide the four-day homecoming celebration at FIT:
| | |
| --- | --- |
| SPIRIT | demonstrates both academic and athletic pride |
| CONNECTIONS | unitís students, alumni, and faculty together |
| FAMILY | honors the commitment of our studentís families |
| COMMUNITY | celebrates service and community partnerships |
College is an exciting time of discovery, reflection, and celebration that should be shared with family, friends, and the mentors. Please take advantage of all that FIT has to offer and join in the entire FIT community in participating in our homecoming tradition!