Past Exhibitions 2022-2023

Dior and Balenciaga: The Kings of Couture and Their Legacies, Fashion and Textile History Gallery, June 1 - November 6, 2022
Exhibitions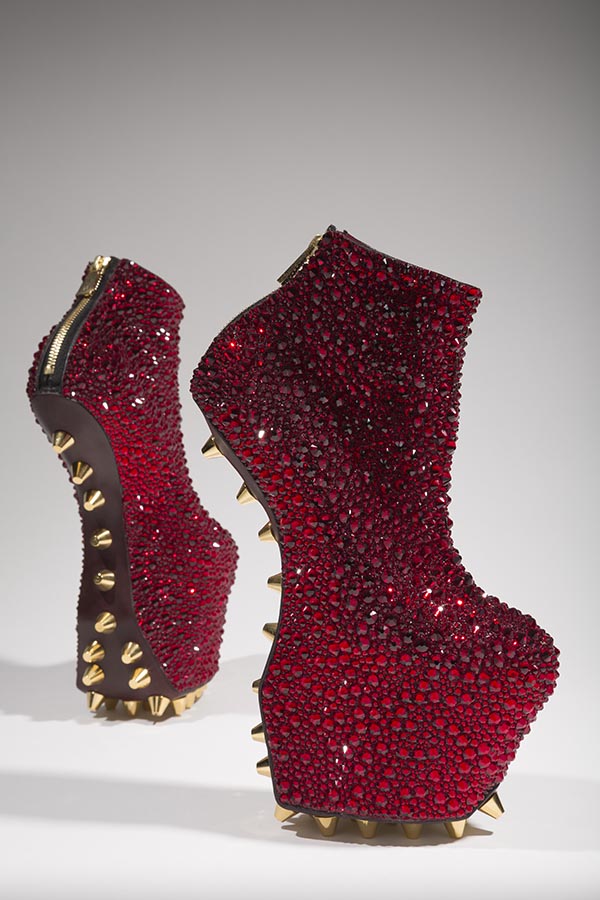 Shoes: Anatomy, Identity, Magic
Special Exhibitions Gallery
September 1–December 31, 2022
Shoes: Anatomy, Identity, Magic highlighted more than 300 pairs of shoes from the museum's permanent collection of 5,000 shoes. Following the success of the MFIT exhibitions Shoes: A Lexicon of Style (1999) and Shoe Obsession (2013), this exhibition provided its own rich narrative on the enduring cultural significance of shoes, while showcasing the museum's world-class collection of footwear. The museum's earliest shoes date from the 17th century (a pair of high-heeled men's shoes). The most recent are spectacular 21st-century footwear. Featured labels included Alaïa, Manolo Blahnik, Chanel, Ferragamo, Christian Louboutin, Alexander McQueen, Prada, Noritaka Tatehana, Iris van Herpen, and Roger Vivier, among others.
Learn more about the exhibition.
Image: Noritaka Tatehana, red "Crystal Rose" platforms, 2014, Japan, gift of Noritaka Tatehana, 2014.52.1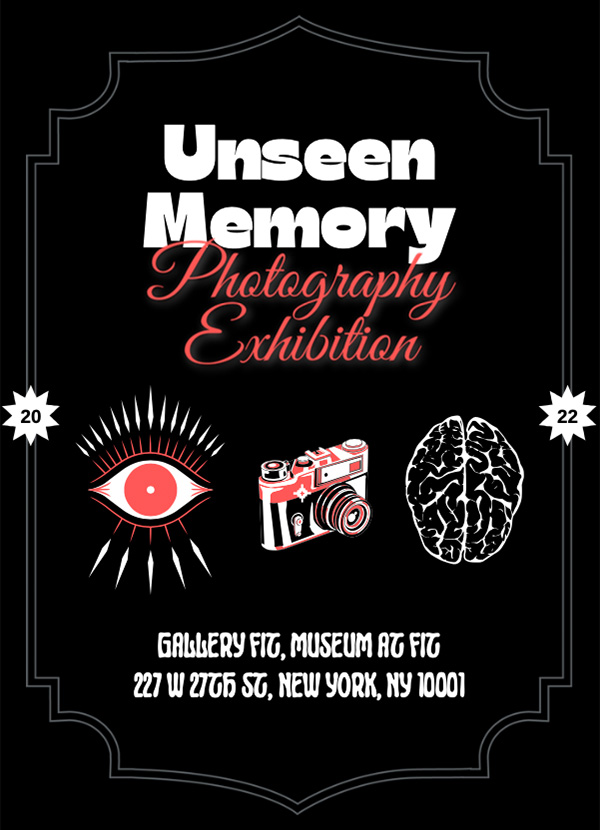 Unseen Memory Photography Exhibition
Gallery FIT
October 29 – November 13, 2022
November 19 – December 11, 2022
Memories, both real and imagined, were the catalyst of this group exhibition of photographic-based imagery by FIT students in the Photographic Concepts and Exhibition (PH352) classes. The exhibition Unseen Memory was a creative exploration of personal narrative, identity, and truth experienced by Fine Arts students in the Photography Department. Collaborating with students from all three PH352 classes along with Professors Jessica Wynne, Tiffany Smith, and Michel Leroy, the exhibition was presented in two consecutive shows in Gallery FIT at The Museum at FIT.
Image: Lindsey Del Rio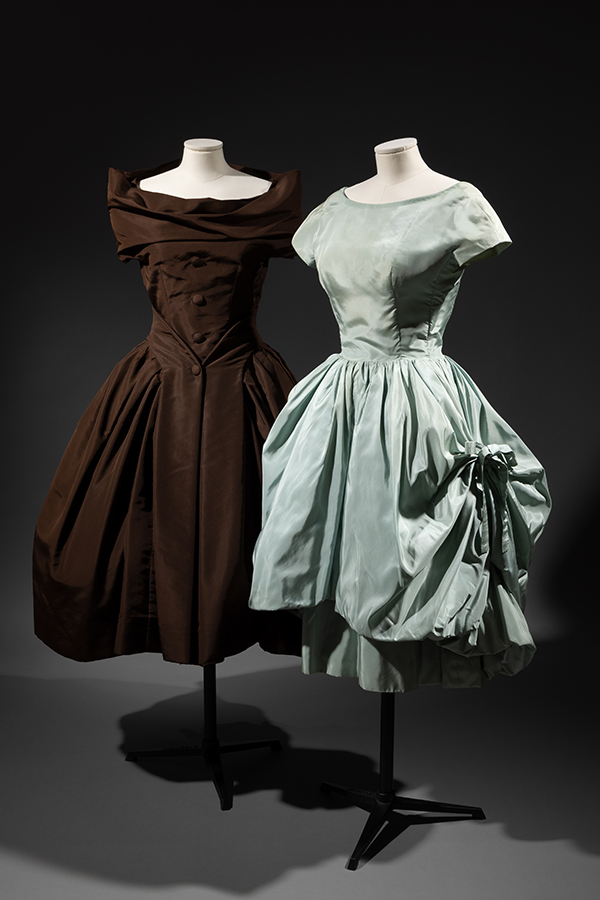 Dior + Balenciaga: The Kings of Couture and Their Legacies
Fashion and Textile History Gallery
June 1 – November 6, 2022
This exhibition highlighted fashions by Christian Dior (1905-1957) and Cristobal Balenciaga (1895-1972), the two most important couturiers of the mid-twentieth century. Featuring objects drawn solely from The Museum at FIT's permanent collection, this exhibition was the first to juxtapose the work of these legendary designers, side-by-side.
This curatorial exploration and re-evaluation of these kings of couture—Dior and Balenciaga—also included designs by subsequent creative directors of the houses they founded, including Yves Saint Laurent, Marc Bohan, Demna Gvesalia, and Maria Grazia Chiuri.
Learn more about the exhibition.
LEFT: Christian Dior, brown silk taffeta cocktail dress, autumn 1955, gift of Leslie Cortesi, 69.153.3
RIGHT: Cristóbal Balenciaga, blue silk taffeta cocktail dress, 1954, gift of Mrs. Rodman A. Heeren, 70.57.54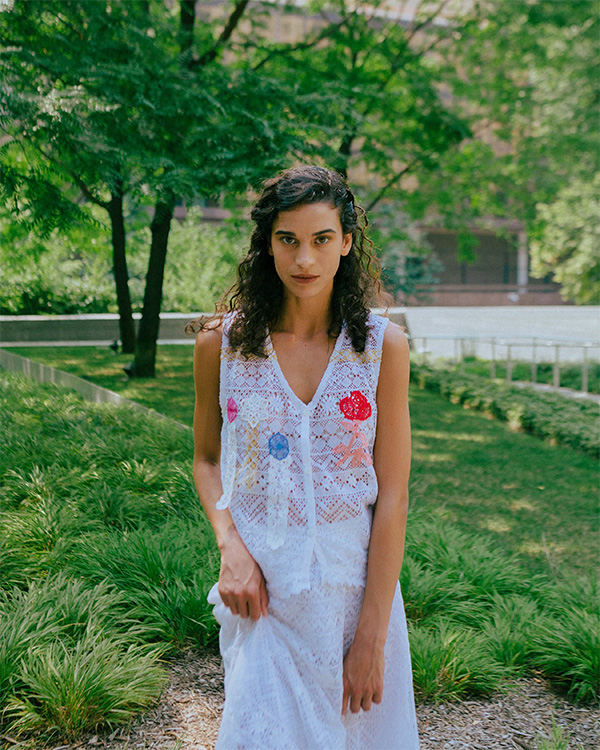 Crafting Change
Gallery FIT
September 17 – October 16, 2022
The work of FIT alumni took center stage in the FIT exhibition Crafting Change. Organized by the Textile/Surface Design Department in conjunction with New York Textile Month, the works featured in the exhibition used long-established techniques in a modern context to highlight the potential for promoting connection, community, and wellbeing through creating textiles. These works explored the potential for art to promote the connection with ourselves and others and how the tactility of textiles can provide balance to time spent in the digital realm.
Image: KÙR x BLG
Past Exhibitions Archive
A-Z | 2022-2023 | 2021-22 | 2020-21| 2019-20 | 2018-19 | 2017-18 | 2016-17 | 2015-16 | 2014-15 | 2013-14 | 2012-13 | 2011-12 | 2010-11 | 2009-10 | 2008-09