PAST EXHIBITIONS 2023-2024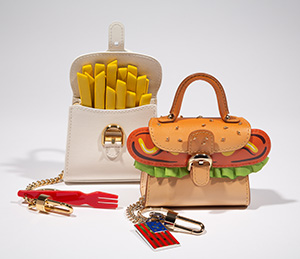 Food & Fashion
Special Exhibitions Gallery
September 13 – November 26, 2023

Food and fashion are two modes of expression central to our daily lives. They address humankind's most basic needs, and also offer a significant window into our societies. The histories of food and fashion as consumer and cultural products have converged over the past three centuries. Fashion designers turn to food themes and motifs to comment on critical topics ranging from cultural identity to sustainability, social activism, and body politics, to ideas related to femininity, domesticity, nostalgia, and consumerism.
Food & Fashion explored the relationship between these related topics. Featuring over 90 works, it included garments, accessories, and textiles by designers such as Chanel, Delvaux, Comme des Garçons, Carla Fernandez, Stella Jean, Judith Leiber, Issey Miyake, William Morris, Moschino, Rick Owens, Charles Frederick Worth, and Jason Wu. Food and Fashion illuminated the dynamic relationship between these two mediums as expressed in fashion design.
Image: Delvaux, French fries and burger miniature leather bags, 2017, Belgium. Gift of Delvaux, 2019.87.1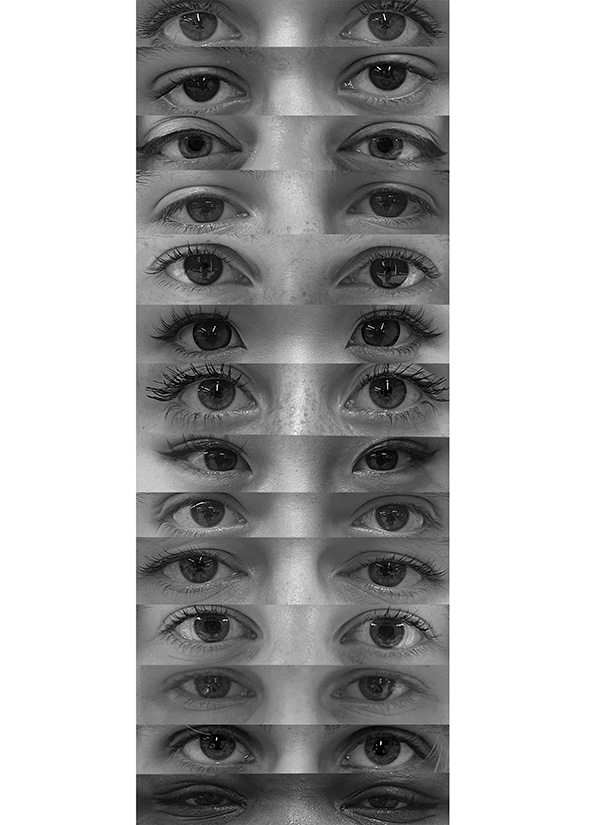 We Are Nobody Else
The Art and Design Gallery's Studio Space, D–233
November 6 – 17, 2023

We Are Nobody Else presented the work of FIT students enrolled in Professor Bradly Dever Treadaway's Photography Concepts and Exhibition course. The exhibition was built on the creative efforts of a diverse roster of artists engaged in personal lens-based proejcts. These projects probed identity, gender, sexuality, life cycles, mental health, institutional critique, tableaux vivant, memory, memorial and family history, intimacy and relationships. The included scope of concepts and approaches represented a collective gathering point - a moment to pause, to reflect, and observe current creative threads that are continuously developing and evolving.
This exhibition was only open to the FIT community.
Image: Class of PH 352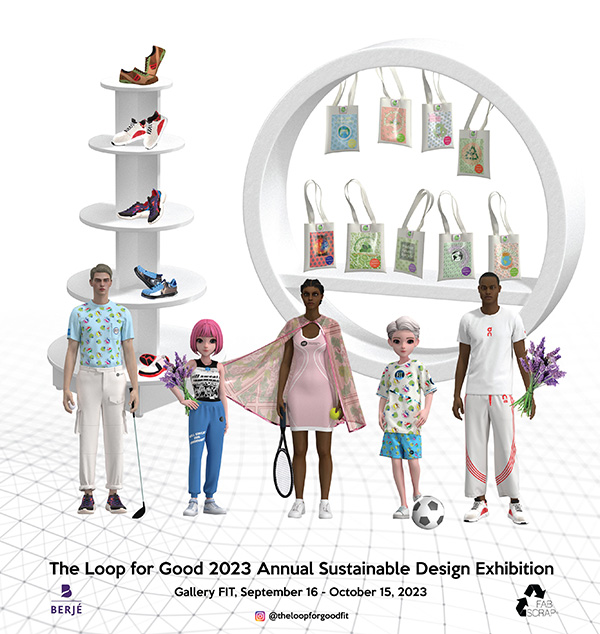 The Loop for Good | 2023 Annual Sustainable Design Exhibition
Gallery FIT
September 16 – October 15, 2023
Founded in 2019, the Loop for Good is a college-wide interdisciplinary experiential learning project focused on sustainability and technology. This year's exhibition celebrated the 5th anniversary of the Loop for Good. The exhibition theme was "Digital Athletes for Sportsmanship" to promote respect, ethics, and fellowship in a broader community. Each participating student artist integrated academic research, creativity, innovation, digital design technologies, and the art of physical craftsmanship into the presented work.
Image: Jennifer Lee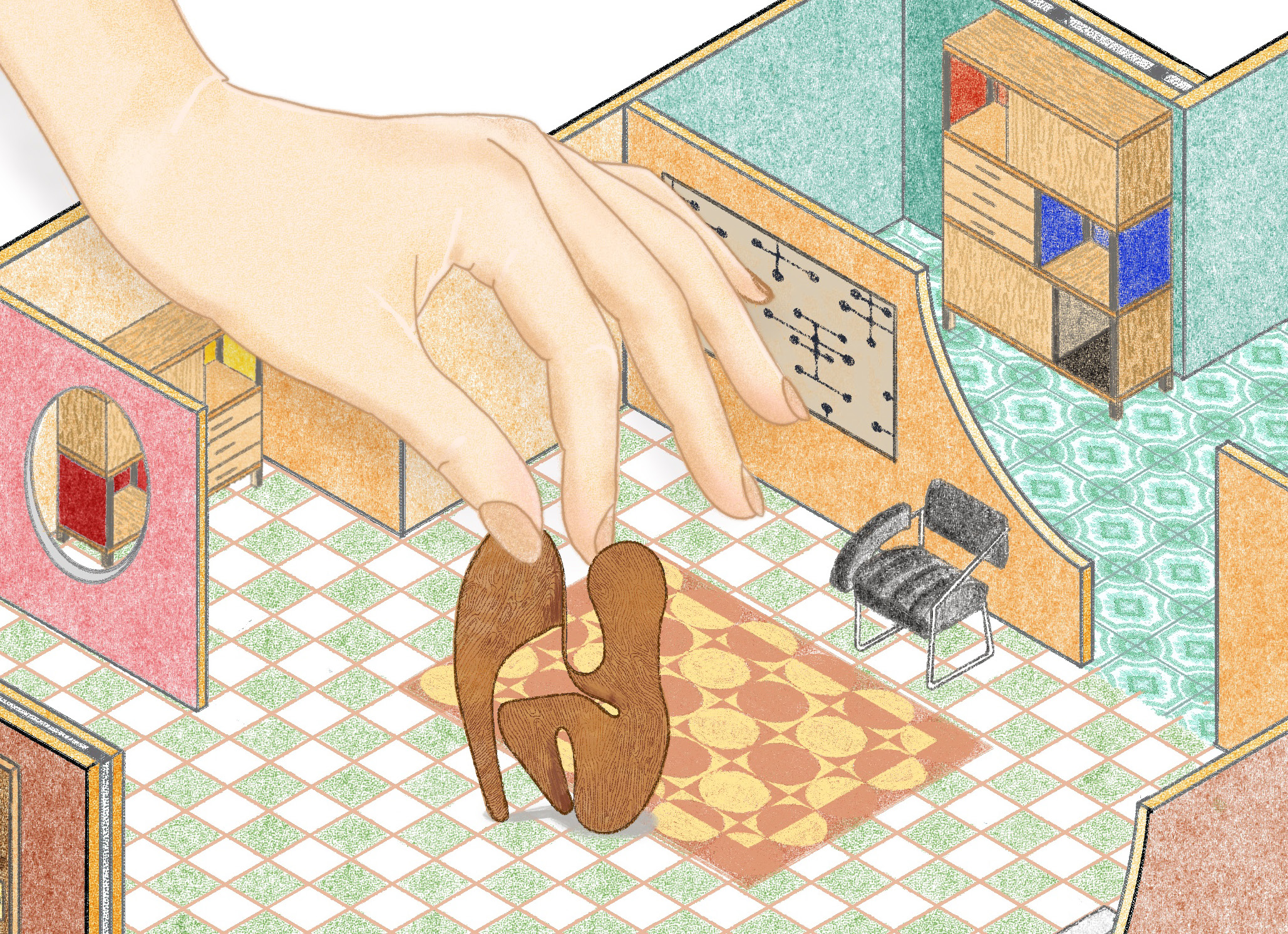 Pareidolia | 2023 Illustration MFA Visual Thesis Show
Gallery FIT
June 17 – September 3, 2023
The 2023 Visual Thesis Show, titled Pareidolia, represented the culmination of three years of graduate study for the FIT MFA Illustration candidates. Each MFA candidate develops and executes a unique body of work that represents their exploration, artistic growth, academic research, and professional development. This year the exhibition included the work of 15 MFA candidates and consisted of works on paper, collaged drawings, digital art, animation motion graphics, comics, and picture books.

Image: Laura Marciniak
Past Exhibitions Archive
A-Z | 2023-24 | 2022-23 | 2021-22 | 2020-21| 2019-20 | 2018-19 | 2017-18 | 2016-17 | 2015-16 | 2014-15 | 2013-14 | 2012-13 | 2011-12 | 2010-11 | 2009-10 | 2008-09