Valerie Steele - Director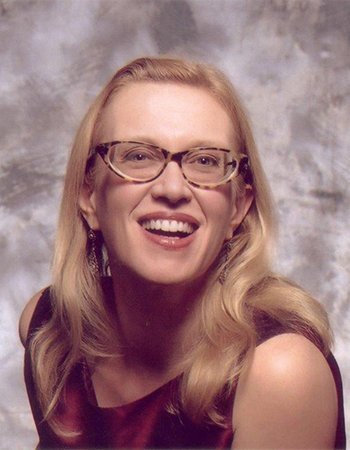 Valerie Steele is director and chief curator of The Museum at the Fashion Institute of Technology, where she has personally organized more than 25 exhibitions since 1997, including The Corset: Fashioning the Body, Gothic: Dark Glamour, A Queer History of Fashion, Pink: The History of a Punk, Pretty, Powerful Color, and Paris, Capital of Fashion. She is also founder and editor in chief of Fashion Theory: The Journal of Dress, Body & Culture, the first peer-reviewed, scholarly journal in Fashion Studies.
Steele combines serious scholarship (and a Yale PhD) with a rare ability to communicate with general audiences. She is author or co-author of more than two dozen books, including Paris Fashion: A Cultural History, Women of Fashion, Fetish: Fashion, Sex and Power, and Fashion Designers A-Z: The Collection of The Museum at FIT. Her books have been translated into Chinese, French, German, Italian, Portuguese, Russian, and Spanish.
As author, curator, editor, and public intellectual, Valerie Steele has been instrumental in creating the modern field of fashion studies and in raising awareness of the cultural significance of fashion. She has appeared on many television programs, including The Oprah Winfrey Show and Undressed: The Story of Fashion. Described in The Washington Post as one of fashions brainiest women and by Suzy Menkes as The Freud of Fashion, she is listed as one of The People Shaping the Global Fashion Industry in the Business of Fashion 500 (2014-present).