Symposium Events
The Museum at FIT organizes and hosts symposia that bring together curators, scholars, designers, and other fashion professionals to explore important themes in fashion. Learn more about upcoming and past symposia below. Many past symposia are available to view on demand on our YouTube channel.
Upcoming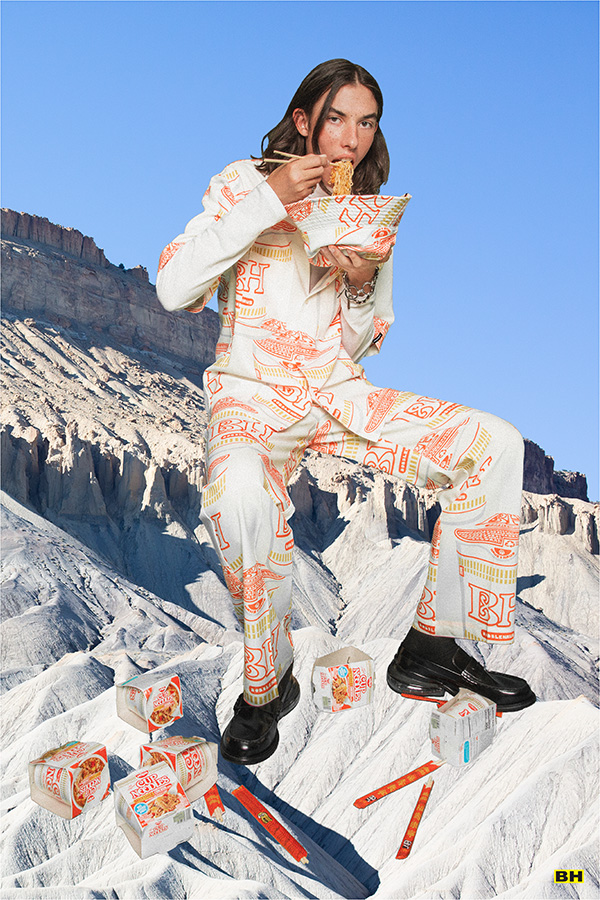 Friday, November 3, 2023 10:00 AM – 5:00 PM
Food & Fashion
The Food & Fashion Symposium features preeminent food and fashion scholars, as well as designers, chefs, and artists, exploring how, for over two centuries, food culture has impacted fashion, and vice versa. Topics include sustainability, the creative overlap between fashion and food within haute cuisine and through social media, how cultural identity and social justice are communicated through food and fashion, how body image and eating practices are impacted by the intersection of food and fashion, and how artists express the relationship between these two vital aspects of culture and society. Organized in conjunction with the exhibition of the same title.
Image: BH signature ramen print set, Bobblehaus, 2020. Photographed by Madeline Thomas for Bobblehaus.