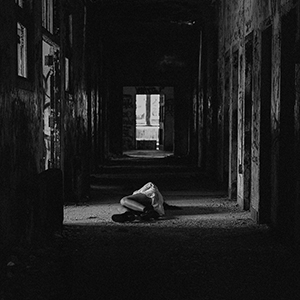 Reflections
Gallery FIT
September 14 – October 26, 2019
Reflections
is an exhibition featuring work by ten student artists from the Photography and Fine Arts departments of FIT's School of Art and Design. Under the guidance of Professor Curtis Willocks, the students put together an exhibition of photography, drawing, and mixed media collage.
Reflections
offers the visitor a look at artistic explorations and interpretations of summertime thoughts and experiences.
Image: Courtesy of Daniella Liguori.
---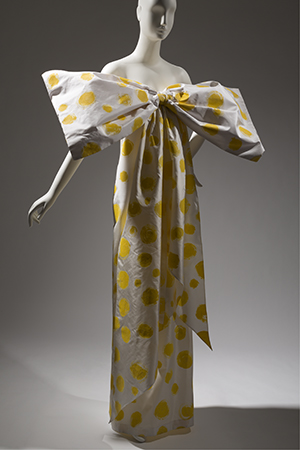 Fashion is a world of extremes, where sartorial expression ranges from minimalist to maximalist aesthetics. Some designers may identify almost exclusively with one over the other; Calvin Klein, for instance, was known for fashion minimalism. However, the cyclical nature of fashion moves us through design periods alternately dominated by a minimalist or maximalist aesthetic, re-affirming Isaac Newton's third law of motion: for every action, there is an equal and opposite reaction.
In fashion, minimalism and maximalism define two extremes along the design spectrum. Minimalism, the aesthetic of less-is-more, is based on a reductive approach to design, and celebrates purity and restraint. Maximalism, on the other hand, accentuates the beauty of excess and redundancy. While these may be considered aesthetic opposites, both seek to challenge perception, and as forms of expression, they serve as indicators of the sociocultural and economic zeitgeist of the given time period. Minimalism/Maximalism explores the interplay between minimalist and maximalist aesthetics as they have been and continue to be expressed through fashion. Beginning in the eighteenth century, the exhibition examines how these aesthetic viewpoints are expressed over time and move fashion forward.
Read more about Minimalism/Maximalism.
Image:

Agatha Ruiz de la Prada, dress, spring/summer 2014, Madrid, gift of Agatha Ruiz de la Prada. 2014.44.1
---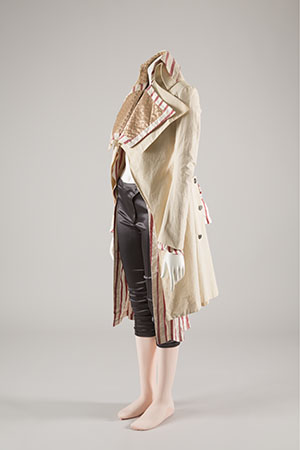 Paris, Capital of Fashion explores how and why Paris became the international capital of fashion. It will feature approximately 75 fashion ensembles, dating from the 18th century to the present, as well as accessories. Curated by Dr. Valerie Steele, director of The Museum at FIT, this major exhibition is accompanied by a book and symposium.
The introductory gallery places Paris within the global fashion system. After the Second World War, Paris was repeatedly challenged by new fashion centers, such as London, Milan, and New York. The first section of the main gallery focuses on the rise of the Paris fashion system in the late seventeenth and eighteenth centuries. The court at Versailles was the official epicenter of fashion, but fashion professionals were based in the city of Paris and foreign visitors were amazed by the Parisian "mania" for fashion. The second section explores the growth of the Paris fashion system with its many métiers de la mode and its increased focus on feminine fashion. Particular attention is paid to the development of the haute couture, which transformed dressmaking from a small-scale artisanal craft into big business and high art. Today, globalization and technology have transformed the world of fashion. Yet Paris remains a unique fashion city.
Image:

John Galliano, ensemble, spring/summer 1992, England, museum purchase. 2017.80.2