Current
Multiple locations
May 16 - 28, 2023
FIT School of Art and Design Graduating Student Exhibition 2023
For map and more details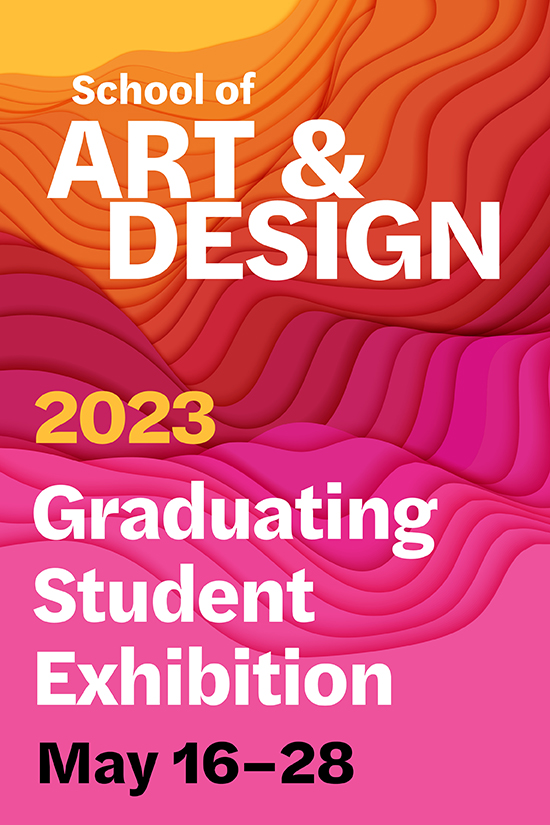 This annual exhibition presents the work of more than 600 student graduates in 16 areas of study from the
School of Art and Design
. The work is the culmination of each student's unique experience in FIT's diverse, challenging, and demanding undergraduate art and design programs. Featuring juried, award–winning, and thesis projects, this presentation is the manifestation of several years of research, experimentation, critical thinking, and artistic proficiency. The Graduating Student Exhibition advances the college's philosophy that integrates practice in industry with theory and teaching inside the studio.


Exhibition hours:
Monday–Friday, Noon–8pm
Saturday–Sunday, 10 am–5 pm
Upcoming
Fashion & Textile History Gallery
May 31 - November 12, 2023
¡Moda Hoy! Latin American and Latinx Fashion Design Today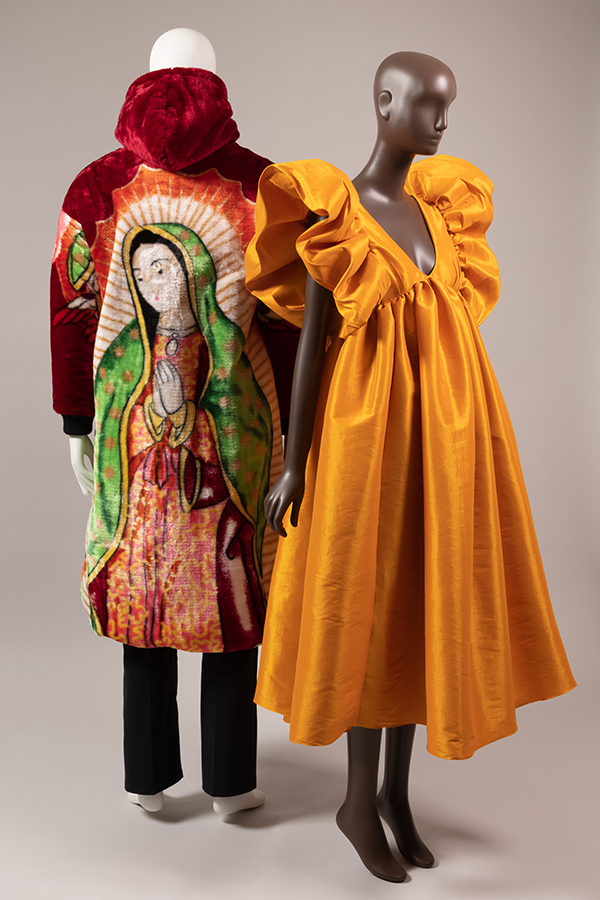 Exhibition Page (English) | Página de la exposición (español)

For decades, fashion designers of Latin American descent such as Carolina Herrera, Oscar de la Renta, and Haider Ackermann have been central figures of the fashion industry. Their successes have paved the way for new generations of talented designers including Gabriela Hearst, Carla Fernández, and Willy Chavarria. These represent only a few of the emerging designers who are making their mark on the fashion scene by creating for famous fashion houses, winning prestigious awards, and dressing celebrity clients.

¡Moda Hoy! Latin American and Latinx Fashion Design Today includes creators from Latin American countries, as well as designers of Latin American heritage living and working in the United States and Europe who are often referred to as Hispanic, Latino/Latina, or the gender-neutral term Latinx. Featuring more than 60 objects from the museum's permanent collection, including many new acquisitions, the exhibition rejects the notion of a singular Latin American style, to focus instead on the diversity of talent present today in Latin America and its diaspora.

Image: (L) Equihua, Devotion coat, New Classics collection, 2018, USA, museum purchase, 2022.24.1 (R) Kika Vargas, dress, 2022, Colombia, gift of Kika Vargas, 2022.83.1

/////////////////////////////////////

Durante décadas, diseñadores de ascendencia latinoamericana como Carolina Herrera, Oscar de la Renta y Haider Ackermann han sido figuras centrales de la industria de la moda. Sus éxitos han facilitado el camino para nuevas generaciones de diseñadores talentosos, como Gabriela Hearst, Carla Fernández y Willy Chavarria. Estos son sólo algunos de los diseñadores emergentes que están dejando huella en la escena de la moda al diseñar para famosas casas de moda, ganar prestigiosos premios y vestir a clientes famosos.

¡Moda Hoy! Latin American and Latinx Fashion Design Today incluye creadores de países latinoamericanos, así como diseñadores de ascendencia latinoamericana que viven y trabajan en Estados Unidos y Europa, a menudo referidos como hispanos, latinos / latinas o el término inclusivo Latinx. La exhibición incluye más de 60 objetos de la colección permanente del museo, muchos de ellos siendo adquisiciones nuevas. La exposición rechaza la noción de un estilo latinoamericano singular para enfocarse, en cambio, en la diversidad de talento presente hoy en América Latina y su diáspora.

(Izq.) Equihua, abrigo Devotion, colección New Classics, 2018, EUA, 2022.24.1 (Der.) Kika Vargas, vestido, 2022, Colombia. Donación de Kika Vargas, 2022.83.1

Upcoming
Special Exhibitions Gallery
September 13 - November 26, 2023
Food & Fashion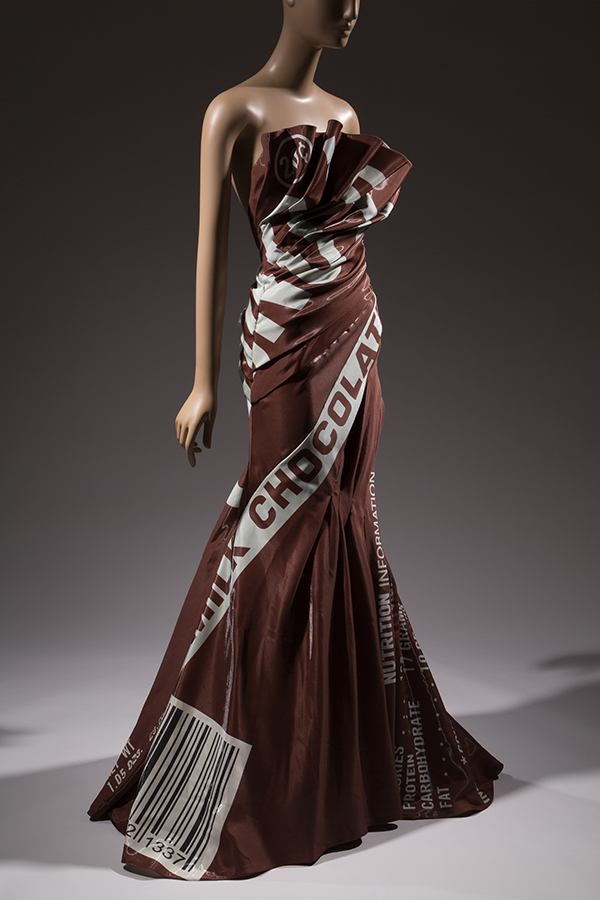 Food and fashion are two modes of expression central to our daily lives. They address humankind's most basic needs, and also offer a significant window into our societies. The histories of food and fashion as consumer and cultural products have converged over the past three centuries. Fashion designers turn to food themes and motifs to comment on critical topics ranging from cultural identity to sustainability, social activism, and body politics, to ideas related to femininity, domesticity, nostalgia, and consumerism.
Food & Fashion
is a major exhibition exploring the relationship between these related topics. Featuring over 90 works, it includes garments, accessories, and textiles by designers such as Chanel, Delvaux, Comme des Garçons, Carla Fernandez, Stella Jean, Judith Leiber, Issey Miyake, William Morris, Moschino, Rick Owens, Charles Frederick Worth, and Jason Wu. Food and Fashion illuminates the dynamic relationship between these two mediums as expressed in fashion design.
Food & Fashion
is accompanied by a
book of the same title
(Bloomsbury, 2023).
Image: Jeremy Scott for Moschino, chocolate bar gown, wool/silk and polyamide-nylon blend, fall 2014, Italy, museum purchase, 2019.55.1
Looking for a longer read? Find something on our list of publications!
MFIT on the Road
The Museum at FIT often loans objects from its permanent collections to other institutions for use in exhibitions. Check out what venue is featuring MFIT on the road.
Read more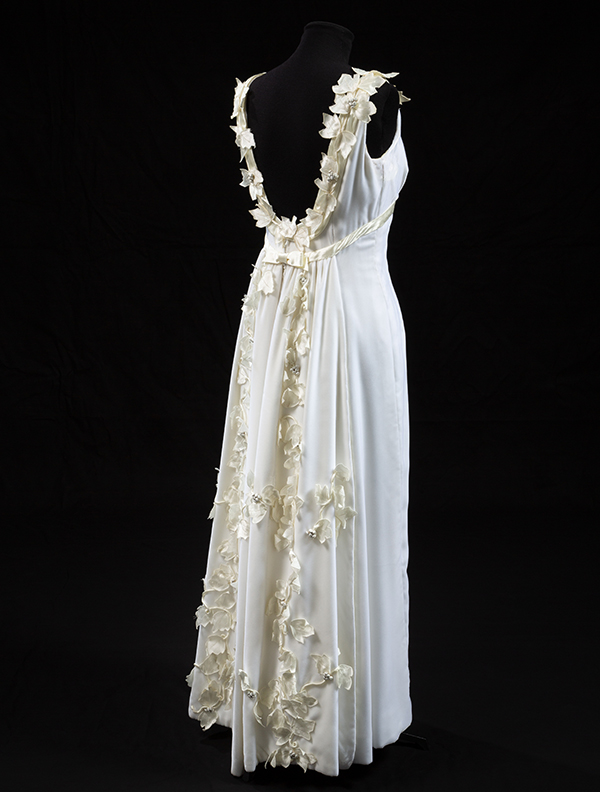 There's no shame in living in the past
We have an archive of over ten years of exhibition websites. Take some time to explore our curatorial history!