Current
Special Exhibitions Gallery
September 1 - December 31, 2022
Learn more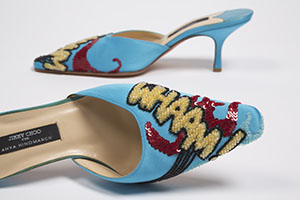 Shoes: Anatomy, Identity, Magic highlights more than 300 pairs of shoes from the museum's permanent collection of 5,000 shoes. Following the success of the MFIT exhibitions Shoes: A Lexicon of Style (1999) and Shoe Obsession (2013), this exhibition provides its own rich narrative on the enduring cultural significance of shoes, while showcasing the museum's world-class collection of footwear. The museum's earliest shoes date from the 17th century (a pair of high-heeled men's shoes). The most recent are spectacular 21st-century footwear. Labels featured include Alaïa, Manolo Blahnik, Chanel, Ferragamo, Christian Louboutin, Alexander McQueen, Prada, Noritaka Tatehana, Iris van Herpen, and Roger Vivier, among others.


Image: Jimmy Choo for Anya Hindmarch, evening mules, circa 1998, England, gift of Virginia Barbato, 2017.72.2

The exhibition, curated by Dr. Valerie Steele and Colleen Hill, will be accompanied by a lavishly-illustrated companion book, published by Taschen, similar to Fashion Designers, A-Z: The Collection of the Museum at the Fashion Institute of Technology (now in its third edition).
Current
Gallery FIT
October 29 - November 13, 2022
Unseen Memory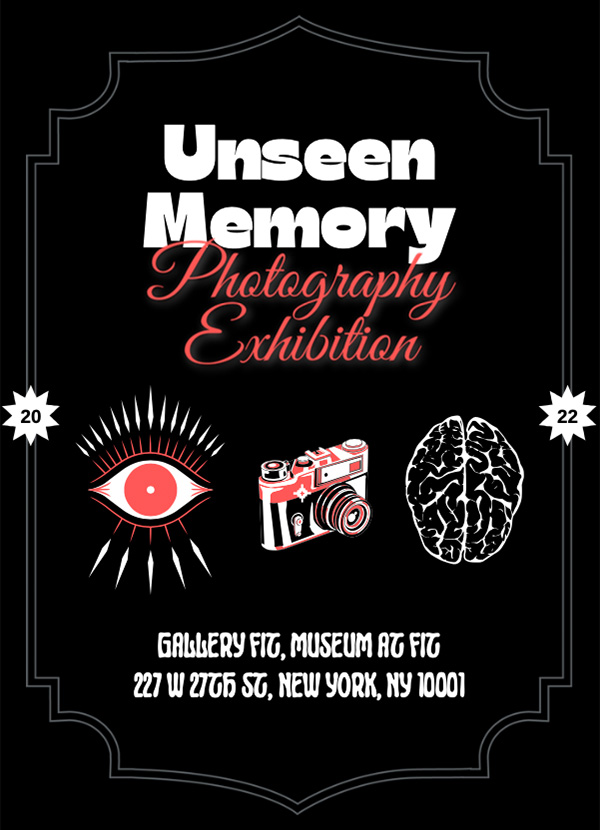 Memories, both real and imagined, are the catalyst of this group exhibition of photographic-based imagery by FIT students in the Photographic Concepts and Exhibition (PH352) classes. The exhibition
Unseen Memory
is a creative exploration of personal narrative, identity, and truth experienced by Fine Arts students in the Photography Department. Collaborating with students from all three PH352 classes along with Professors Jessica Wynne, Tiffany Smith, and
Michel
Leroy, the exhibition is presented in two consecutive shows in Gallery FIT at The Museum at FIT.
This exhibition runs in two parts. Part two will be on view November 19 - December 11, 2022
Image credit:
Lindsey Del Rio
Upcoming
Fashion & Textile History Gallery
November 30, 2022 – May 14, 2023
Designing Women: Fashion Creators and Their Interiors
Learn More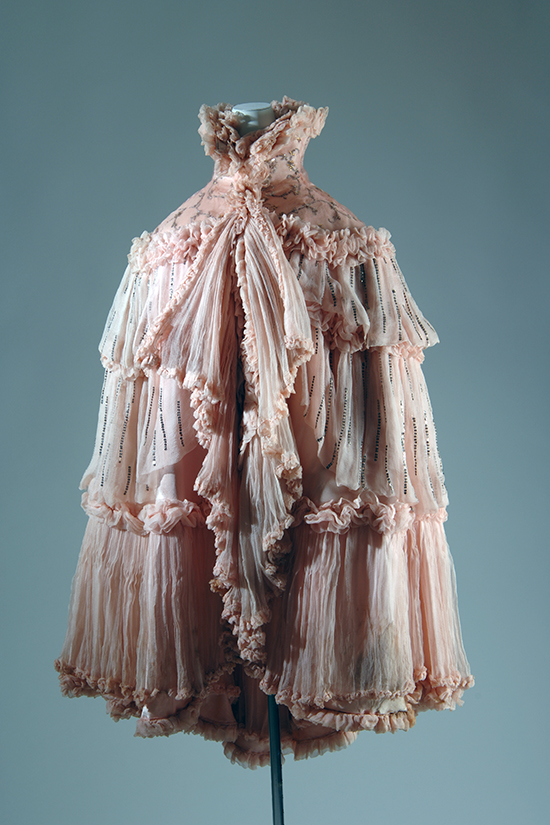 Modern female fashion designers ardently incorporated interior decoration into their professional and personal lives. This phenomenon became increasingly evident beginning in the late nineteenth century, as more women founded important couture houses in Paris, London and New York. At the same time, the field of interior decoration became a viable profession, thanks in large part to innovative ladies on both sides of the Atlantic.

Designing Women: Fashion Creators and Their Interiors is the first exhibition to explore the connection between these disciplines. Approximately 70 garments from The Museum at FIT's permanent collection will be on view alongside photographic images of the most compelling interiors created for leading female fashion designers from the 1890s to the 1970s. Featured creators include Jeanne Paquin, Lucile, Jeanne Lanvin, Madeleine Vionnet, Pauline Potter (later Baroness Pauline de Rothschild), and many others.

Presented chronologically, the selection of objects and images will include a diverse range of spaces, from luxe couture salons and modest ateliers to private homes. Together the fashions and photographs will address how and why interior decoration became such an integral part of fashion's leading designing women.

Curator: Patricia Mears

Image: Paquin, evening cape, pink silk chiffon and metal sequins, 1897, France, museum purchase, P83.19.7
Upcoming
Special Exhibitions Gallery
February 8 - April 23, 2023
Learn more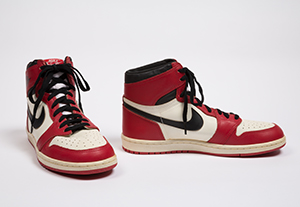 Fresh, Fly, and Fabulous: Fifty Years of Hip Hop Style
will celebrate the 50th anniversary of the birth of hip hop by examining the roots and history of hip hop fashion from its inception to the present time. This exhibition will explore themes such as the transition of hip hop from the 'hood to the runway, luxury and designer influence, the impact of hip hop celebrities on the fashion industry, and the growth of hip hop style as an international phenomenon.
This exhibition is curated by Elena Romero, Assistant Professor of Advertising and Marketing Communications at FIT and author of
Free Stylin': How Hip Hop Changed the Fashion Industry
together with Elizabeth Way, Assistant Curator at The Museum at FIT.
Image: Nike, "Air Jordan" sneakers, 1985, USA, gift of Nike, 85.196.1
Looking for a longer read? Find something on our list of publications!
MFIT on the Road
The Museum at FIT often loans objects from its permanent collections to other institutions for use in exhibitions. Check out what venue is featuring MFIT on the road.
Read more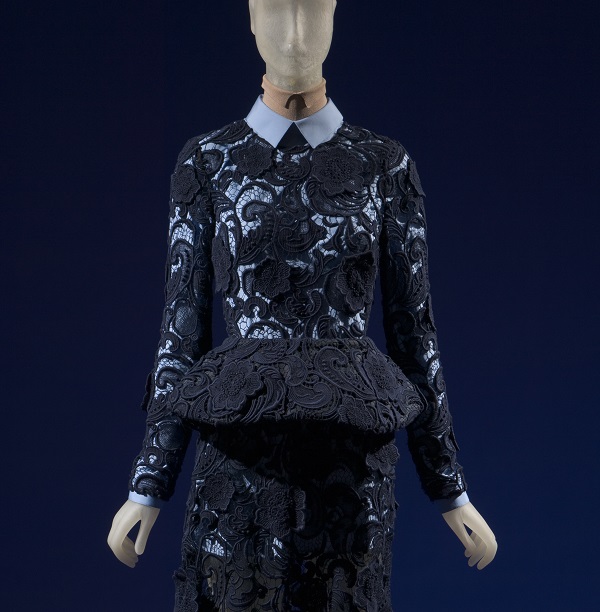 There's no shame in living in the past
We have an archive of over ten years of exhibition websites. Take some time to explore our curatorial history!