Calendar of Events
Fashion Culture | Family Program | Symposium | Talk + Tours
Fashion Culture
Fashion Culture programs are organized by
The Museum at FIT to provide new perspectives on the culture of fashion.
Admission
All programs are free unless otherwise indicated. However, reservations are strongly encouraged, as space is limited. The Museum at FIT and the college reserve the right to cancel a program at any time.
Program Venues
The Katie Murphy Amphitheatre is in the Fred P. Pomerantz Art and Design Center on the northwest corner of Seventh Avenue and 27th Street.
Other venues can be found on FIT's Campus Map (select individual buildings for more details).
Family Program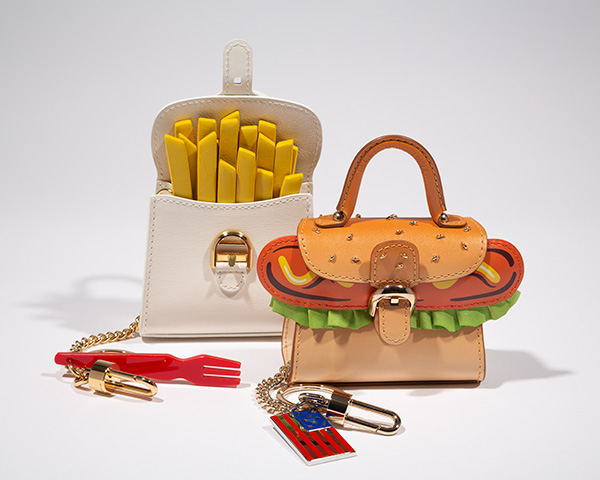 Group meets in museum lobby
Food & Fashion
Recommended age group: 8–12 years old
Friday, October 27, 3:30–5 pm
Join us for an afternoon of intergenerational activities: an exhibition tour, games, and a creative dye workshop! Parents and children will have the opportunity to learn more about how food and fashion influence each other as they experiment with shapes, colors, and textiles.
Image: Delvaux, french fries and burger miniature leather bags, 2017, Belgium, gift of Delvaux, 2019.87.1 & 2
Symposium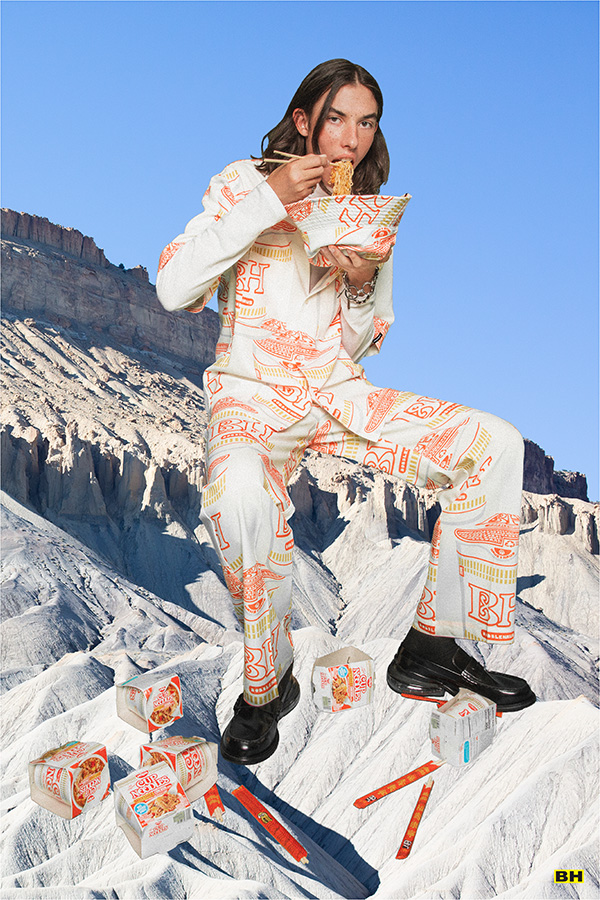 Katie Murphy Amphitheatre
Food & Fashion Symposium
Friday, November 3, 10am – 5pm
The Food & Fashion Symposium features preeminent food and fashion scholars, as well as designers, chefs, and artists, exploring how, for over two centuries, food culture has impacted fashion and vice versa. Topics include sustainability, the creative overlap between fashion and food within haute cuisine and through social media, how cultural identity and social justice are communicated through food and fashion, how body image and eating practices intersect with food and fashion, and how artists express the relationship between these two vital aspects of culture and society. Organized in conjunction with the exhibition of the same title.
Image: BH signature ramen print set, Bobblehaus, 2020. Photograph by Madeleine Thomas for Bobblehaus.
Talks & Tours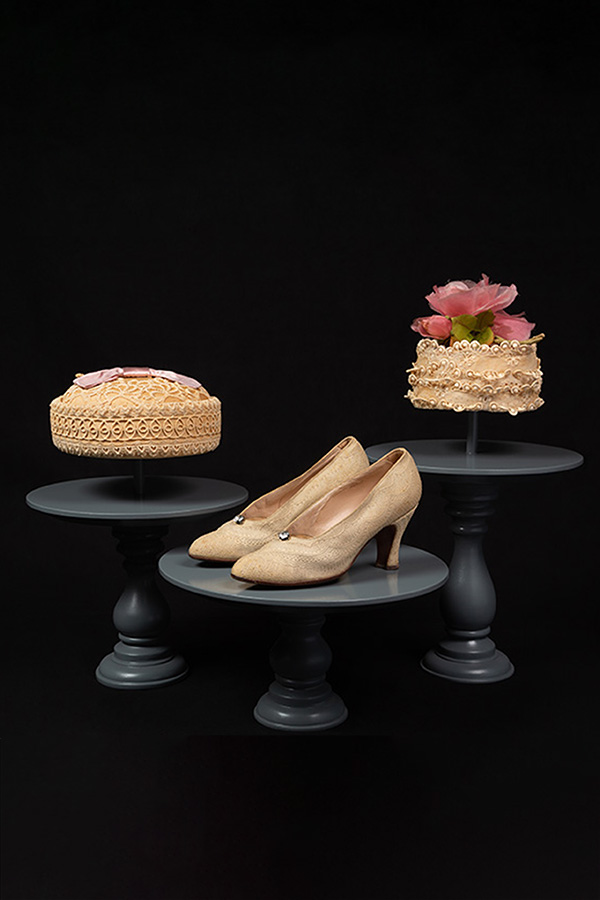 Food & Fashion
Monday, October 16, 5:30 pm (Elizabeth Way) | SOLD OUT
Wednesday, November 1, 11 am (Melissa Marra-Alvarez)
Food & Fashion is a major exhibition exploring the relationship between these related topics. Featuring over 90 works, it illuminates the dynamic relationship between these two mediums as expressed in fashion design.
Image: Assortment of accessories, c. 1932–1965.
The public is always welcome at The Museum at FIT and our programming is always free.
If you are able, please consider supporting the Museum's collection and programming by making a donation in any amount.
Your support helps the Museum continue to educate and inspire diverse audiences with world-class exhibitions and public programs that focus on diverse and inclusive themes and are free to the public.
Fashion Culture Fall 2023 is made possible with the support of the Couture Council of The Museum at FIT. The Museum at FIT's programs are made possible by the New York State Council on the Arts with the support of the Office of the Governor and the New York State Legislature.