Calendar of Events
Fashion Culture Programs Talk and Tours
Fashion Culture
Fashion Culture programs are organized by The Museum at FIT to provide new perspectives on the culture of fashion.
Admission
All programs are free unless otherwise indicated. However, reservations are strongly encouraged, as space is limited. The Museum at FIT and the college reserve the right to cancel a program at any time.
Program Venues
The Katie Murphy Amphitheatre is in the Fred P. Pomerantz Art and Design Center on the northwest corner of Seventh Avenue and 27th Street.
Past Programs
A list of past programs is available here. Many of them you can watch on demand on our YouTube channel. You can also visit our symposia page to watch past symposium talks on demand.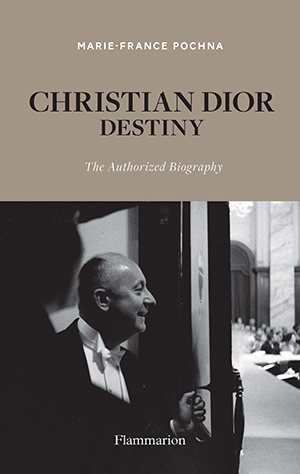 Katie Murphy Amphitheatre
Christian Dior: Destiny in America
Marie-France Pochna

Thursday, April 20 at 5:30 pm
Join author Marie-France Pochna and MFIT's senior curator of education Tanya Meléndez-Escalante in conversation about Pochna's 2021 book, Christian Dior: Destiny. Dior's official biography reveals the secretive and surprising man who revolutionized fashion. The book offers new insight on his spirituality and relationships, as well as a contemporary perspective on his legacy. Marie-France Pochna is an expert on fashion and trends in the luxury market, a professor, and a TV producer. A book signing will follow the event.
Image: Courtesy of Flammarion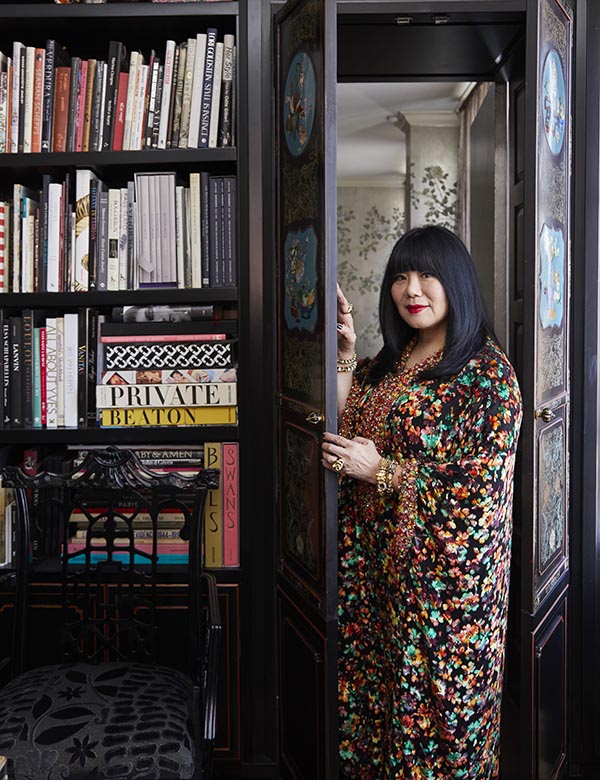 Katie Murphy Amphitheatre
Anna Sui: Fashion Design and Interior Decoration
Anna Sui and Patricia Mears

Friday, April 28 at 5:30 pm

Fashion designer Anna Sui and MFIT's deputy director Patricia Mears will talk about interior decoration. Best known for her contemporary reimagining of historic textiles and vintage clothing, Sui is also celebrated for her extraordinarily beautiful, self-designed home. Inspired by legendary interior decorators and period styles from Victoriana to Art Nouveau, it is an unsurpassed blend of art, craft, fantasy, comfort, and kitsch.
Photograph by Miguel Flores-Vianna.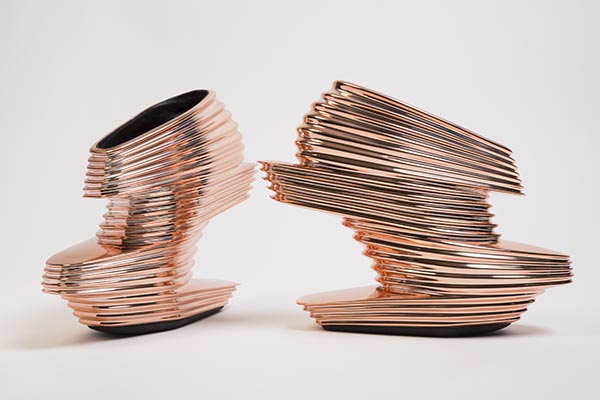 Katie Murphy Amphitheatre
Shoes A-Z: The Collection of the Museum at FIT
Valerie Steele and Colleen Hill

THIS EVENT HAS BEEN POSTPONED UNTIL FALL
Director and chief curator, Valerie Steele, and curator of costume and accessories, Colleen Hill, discuss their new TASCHEN book, Shoes A-Z: The Collection of The Museum at FIT. Hundreds of groundbreaking designs, rare ephemera, and original sketches are presented in the book from the museum's pristinely preserved collection. From gravity-defying heels to demure Chanel pumps, travel through 400 years of footwear history and the lasting cultural impact of the shoe.
Image: Zaha Hadid for United Nude, metallic vinyl shoes, 2013, France, museum purchase, 2013.83.1
Talk & Tours
Unless otherwise indicated, check-in for all Talk and Tours is in the lobby of The Museum at FIT, in the Shirley Goodman Resource Center located at the southwest corner of Seventh Avenue and 27th Street.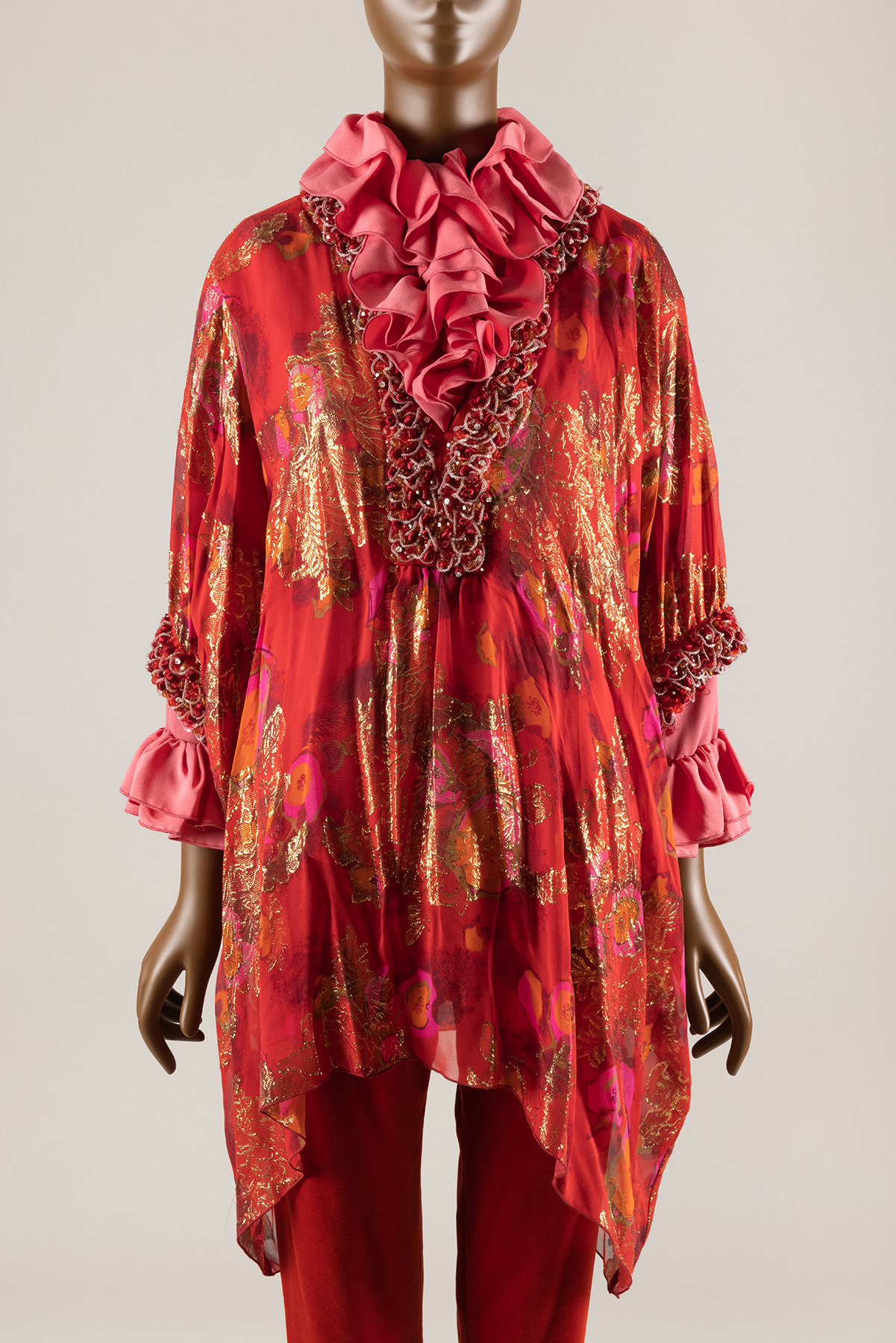 Monday, May 1 at 5:30 pm SOLD OUT

Designing Women: Fashion Creators and Their Interiors is the first exhibition to explore the connection between fashion and interior design. Approximately 70 garments from The Museum at FIT's permanent collection are on view alongside photographic images of the most compelling interiors created for leading female fashion designers from the 1890s to the 1970s. Featured creators include Jeanne Paquin, Lucile, Jeanne Lanvin, Madeleine Vionnet, Pauline Potter (later Baroness Pauline de Rothschild), and many others.
Image: Anna Sui, kaftan ensemble, polyester and cotton velvet, autumn 2012, USA, gift of Anna Sui, 2022.70.1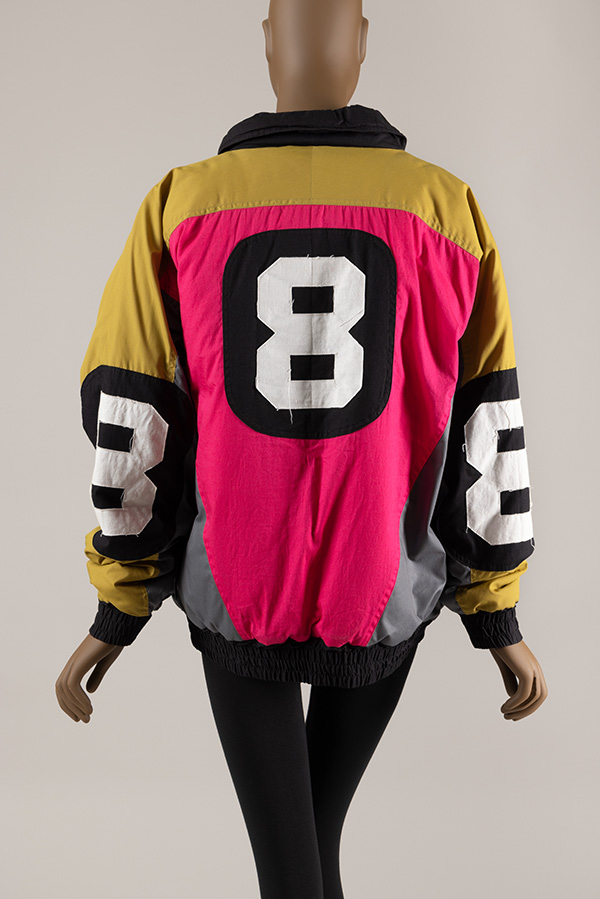 Wednesday, April 12 at 11:00 am SOLD OUT

Fresh, Fly, and Fabulous: Fifty Years of Hip Hop Style celebrates the 50th anniversary of the birth of hip hop by examining the roots and history of hip hop fashion from its inception to the present time. This exhibition explores themes such as the transition of hip hop from the 'hood to the runway, luxury and designer influence, the impact of hip hop celebrities on the fashion industry, and the growth of hip hop style as an international phenomenon.
Image: Copy of an eight-ball jacket, cotton, 1991, USA, gift of Richard Martin, 91.237.1
The public is always welcome at The Museum at FIT and our programming is always free.
If you are able, please consider supporting the Museum's collection and programming by making a donation in any amount.
Your support helps the Museum continue to educate and inspire diverse audiences with world-class exhibitions and public programs that focus on diverse and inclusive themes and are free to the public.
Fashion Culture Spring 2023 is made possible with the support of the Couture Council of The Museum at FIT. The Museum at FIT's programs are made possible by the New York State Council on the Arts with the support of the Office of the Governor and the New York State Legislature.