Current
Fashion & Textile History Gallery
November 30, 2022 – May 14, 2023
Learn More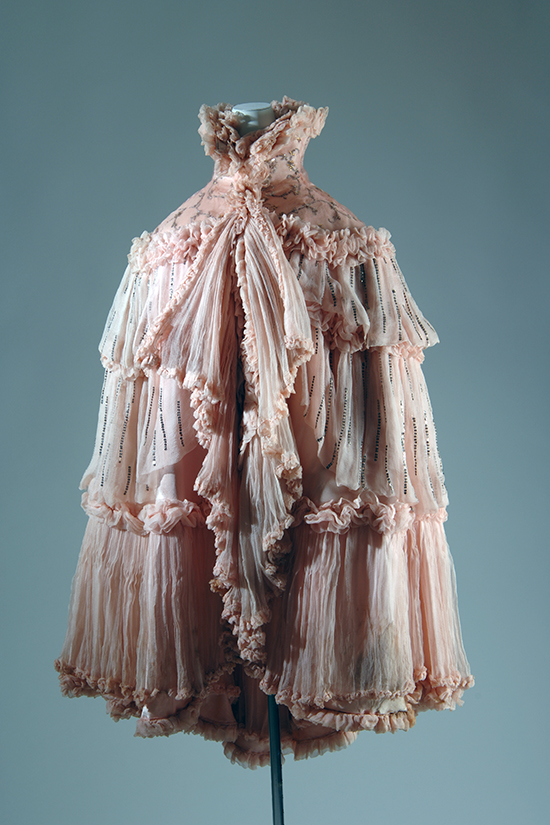 Modern female fashion designers ardently incorporated interior decoration into their professional and personal lives. This phenomenon became increasingly evident beginning in the late nineteenth century, as more women founded important couture houses in Paris, London and New York. At the same time, the field of interior decoration became a viable profession, thanks in large part to innovative ladies on both sides of the Atlantic.

Designing Women: Fashion Creators and Their Interiors is the first exhibition to explore the connection between these disciplines. Approximately 70 garments from The Museum at FIT's permanent collection are on view alongside photographic images of the most compelling interiors created for leading female fashion designers from the 1890s to the 1970s. Featured creators include Jeanne Paquin, Lucile, Jeanne Lanvin, Madeleine Vionnet, Pauline Potter (later Baroness Pauline de Rothschild), and many others.

Presented chronologically, the selection of objects and images include a diverse range of spaces, from luxe couture salons and modest ateliers to private homes. Together the fashions and photographs address how and why interior decoration became such an integral part of fashion's leading designing women.

Curator: Patricia Mears

Image: Paquin, evening cape, pink silk chiffon and metal sequins, 1897, France, museum purchase, P83.19.7
Current
Gallery FIT
February 1 - 12, 2023
Out of Body or Out of Place?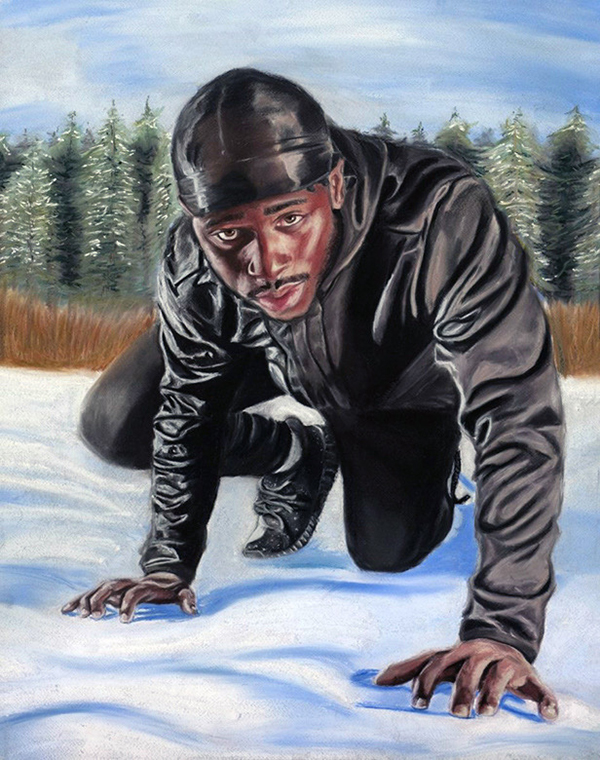 This Black History Month, students at FIT were given the opportunity to express their upbringing as Black students in the Black Student Union Club's exhibition Out of Body or Out of Place? Visual depictions of racial dysmorphia, imposter syndrome, ostracism, and more are featured in this exhibition. This show is an opportunity for those who do not fall under a Black identity to understand the extent and importance of marginalized groups unionizing not just as Black students, but as an overall diverse and inclusive community.

Image: American Stalker, Kailee Finn
Upcoming
Special Exhibitions Gallery
February 8 - April 23, 2023
Learn more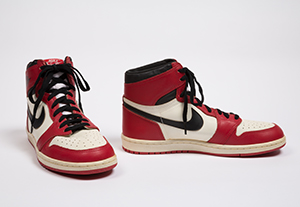 Fresh, Fly, and Fabulous: Fifty Years of Hip Hop Style
will celebrate the 50th anniversary of the birth of hip hop by examining the roots and history of hip hop fashion from its inception to the present time. This exhibition will explore themes such as the transition of hip hop from the 'hood to the runway, luxury and designer influence, the impact of hip hop celebrities on the fashion industry, and the growth of hip hop style as an international phenomenon.
This exhibition is curated by Elena Romero, Assistant Professor of Advertising and Marketing Communications at FIT and author of
Free Stylin': How Hip Hop Changed the Fashion Industry
together with Elizabeth Way, Assistant Curator at The Museum at FIT.
Image: Nike, "Air Jordan" sneakers, 1985, USA, gift of Nike, 85.196.1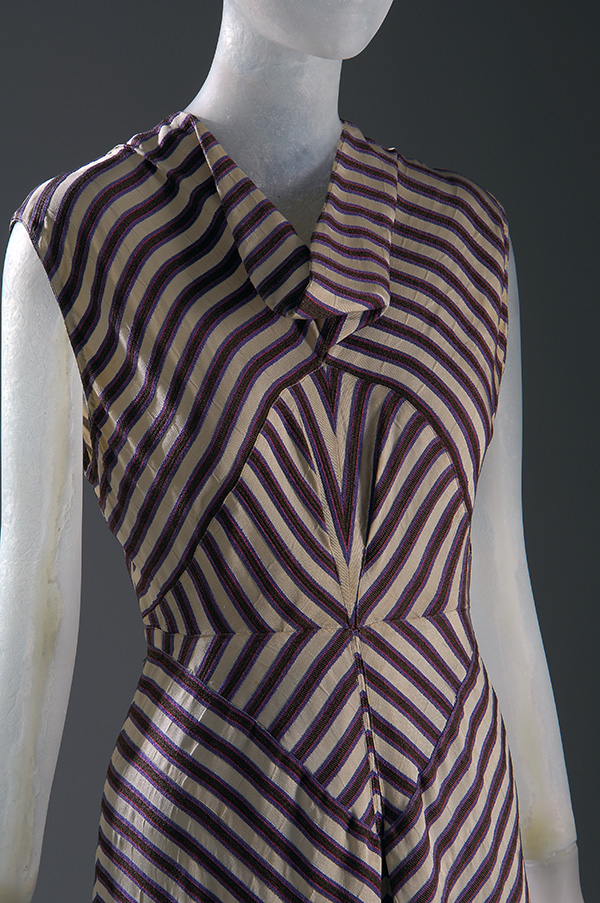 Elizabeth Hawes: Along Her Own Lines is the first contemporary exhibition devoted to the gifted American clothing designer, author, and labor activist Elizabeth Hawes (1903–1971). Organized by FIT graduate students, the show opens at a time when Hawes is especially relevant, because her activism and innovative philosophies correspond to the concerns of today. Hawes criticized the exploitative, classist nature of the fashion industry and sought to revolutionize it in her own creations, and through her writing and unionization efforts. She attempted to dismantle the confines of gender-binary clothing and encouraged women to embrace their unique bodies with an open-minded positivity that was ahead of its time. Hawes also used her writing to challenge the fashion industry from the inside, calling for people to think consciously about what they wear. Elizabeth Hawes: Along Her Own Lines celebrates these many facets of her maverick individuality and rebel spirit via four themed sections. Each section has a title taken from chapter headings in her books. The exhibition aims to explore Hawes' full range of radical politics, design philosophy, and visionary expression through her clothing and designs, as well as her published and unpublished manuscripts, and media coverage.

Image: Elizabeth Hawes, evening dress, silk brocade, c. 1936, USA, gift of Mrs. Dudley Schoales, 69.156.6
Upcoming
Special Exhibitions Gallery
September 2023 - January 2024
Food & Fashion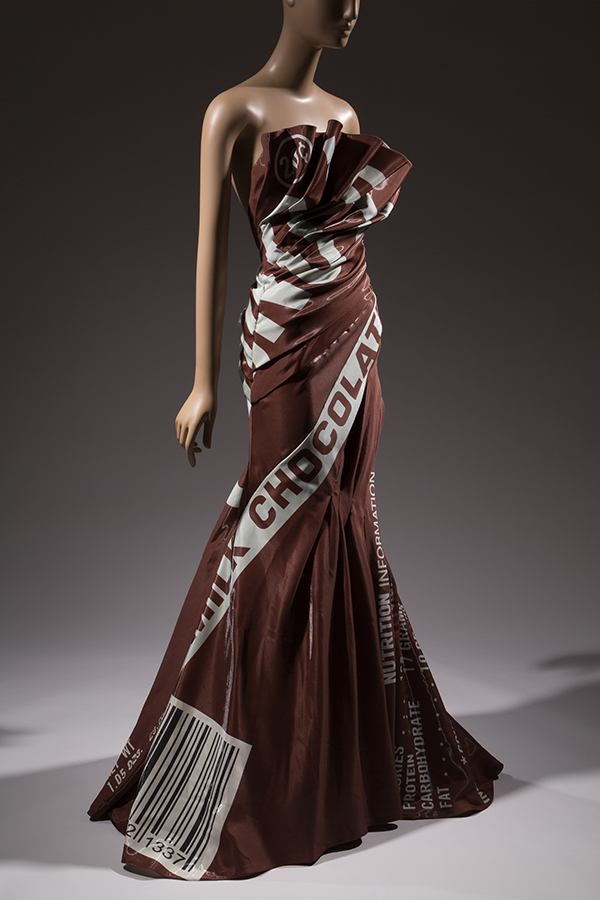 Food and fashion are two modes of expression central to our daily lives. They address humankind's most basic needs, and also offer a significant window into our societies. The histories of food and fashion as consumer and cultural products have converged over the past three centuries. Fashion designers turn to food themes and motifs to comment on critical topics ranging from cultural identity to sustainability, social activism, and body politics, to ideas related to femininity, domesticity, nostalgia, and consumerism.
Food & Fashion
is a major exhibition exploring the relationship between these related topics. Featuring over 90 works, it includes garments, accessories, and textiles by designers such as Chanel, Delvaux, Comme des Garçons, Carla Fernandez, Stella Jean, Judith Leiber, Issey Miyake, William Morris, Moschino, Rick Owens, Charles Frederick Worth, and Jason Wu. Food and Fashion illuminates the dynamic relationship between these two mediums as expressed in fashion design.
Food & Fashion
is accompanied by a
book of the same title
(Bloomsbury, 2023).
Image: Jeremy Scott for Moschino, chocolate bar gown, wool/silk and polyamide-nylon blend, fall 2014, Italy, museum purchase, 2019.55.1
Looking for a longer read? Find something on our list of publications!
MFIT on the Road
The Museum at FIT often loans objects from its permanent collections to other institutions for use in exhibitions. Check out what venue is featuring MFIT on the road.
Read more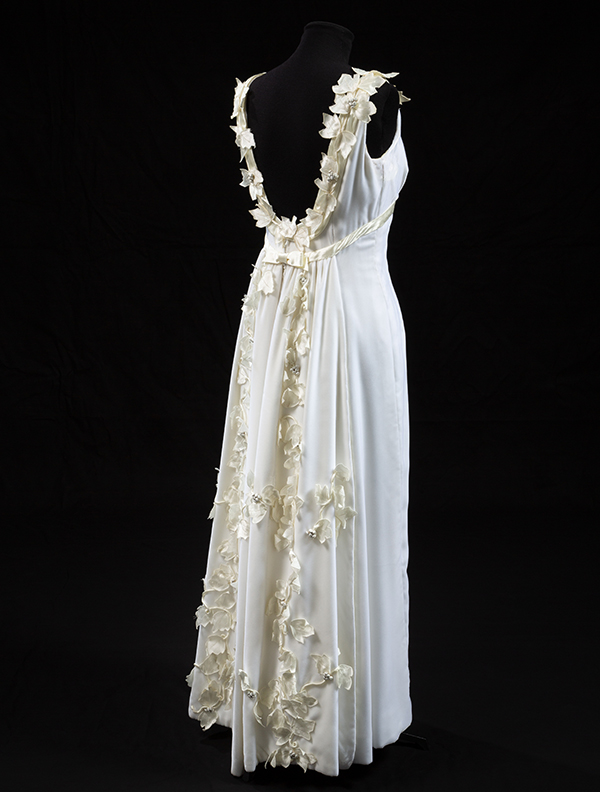 There's no shame in living in the past
We have an archive of over ten years of exhibition websites. Take some time to explore our curatorial history!