Installation image from Trend-ology, Fashion & Textile History Gallery, December 3, 2013 - April 30, 2014
Exhibitions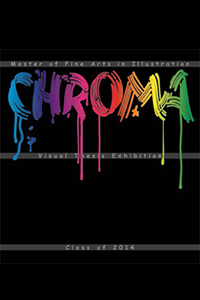 CHROMA: Master of Fine Arts in Illustration Visual Thesis Exhibition
Gallery FIT
June 7 - July 5, 2014

On display in CHROMA were concrete expressions of the individual talents of the 2014 graduating class that offer a window on the expanding multi-media environment in which these emerging artists will work in the 21st century. E-books, animation, set designs, graphic novels all serve the stories they seek to tell: a Trinidadian folk tale, the Triangle Shirtwaist fire, stories that explore gender and race, and stories about amusement parks, cats and even a dog who goes to Hollywood. Through the talent of these students, and the skills they have mastered in the program, very diverse and often personal stories came vibrantly to life.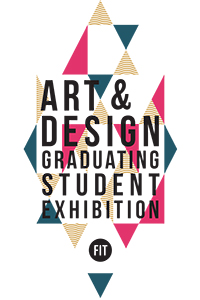 Art & Design Graduating Student Exhibition 2014
Gallery FIT and elsewhere
May 7 - 22, 2014

This show presented the work of more than 800 students receiving AAS and BFA degrees from the School of Art & Design and was on view throughout the main floors of the Marvin Feldman Center, the Fred P. Pomerantz Art and Design Center, the Shirley Goodman Resource Center, and the John E. Reeves Great Hall.
The exhibition featured work in 17 areas of study - Accessories Design, Advertising Design, Communication Design, Computer Animation & Interactive Media, Fabric Styling, Fashion Design, Fine Arts, Graphic Design, Illustration, Interior Design, Jewelry Design, Menswear, Packaging Design, Photography, Textile/Surface Design, Toy Design, and Visual Presentation & Exhibition Design.

The art selected was the culmination of each students unique experience in FIT's diverse, challenging, and demanding undergraduate Art & Design programs. Featuring juried, award winning, and thesis projects, this presentation is the manifestation of several years of research, experimentation, critical thinking, and artistic proficiency.

The Graduating Student Exhibition advances the College's applied philosophy that integrates practice in industry with theory and teaching inside the studio.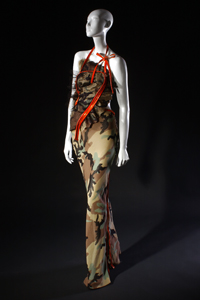 Trend-ology
Fashion & Textile History Gallery
December 3, 2013 - April 30, 2014
Trend-ology examined the vast array of sources from which fashion trends have developed over the past 250 years. Trends have emerged from high fashion runways and urban street style, but they have also derived from art, music, novels, and socio-political movements. Particular trends change every season, but the phenomenon of the trend has come to define the modern fashion system itself.
The word trend first arose as an economic term, used to describe shifts in financial markets. Today, trend appears on the cover of almost every fashion magazine each month, and seemingly anything can be said to be trending on Twitter and other social media websites. Trend-forecasting companies such as WGSN have made researching and predicting trends a profitable business, and are now integral to the fashion industry. Yet as we move further into the 21st century, specific trends seem increasingly hard to define. The advent of fast-fashion, the internet, and social media have created a global environment where fashion trends emerge and disseminate in faster and more complex ways than ever before. By looking back at the multifaceted and dynamic history of trends, Trend-ology aimed to help visitors gain insight into the current state of the trend cycle.

View the online exhibition.
John Galliano for Christian Dior, camouflage print silk dress, spring 2001, France, museum purchase, 2002.15.1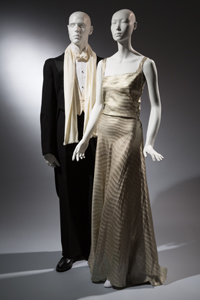 Elegance in an Age of Crisis: Fashions of the 1930s
Special Exhibitions Gallery
February 7 - April 19, 2014

Despite a dire financial and political environment, the 1930s was a period of great stylistic achievement and technical innovation in design. In contrast to the preceding Edwardian era - in which stiff, structured clothes dominated high fashion 1930s garments were softer, minimally ornamented, elegantly proportioned, and reflected the streamlined art moderne aesthetic. Presenting both men's and women's fashions, Elegance in an Age of Crisis: Fashions of the 1930s celebrated some of the most innovative and beautifully designed clothing made in the twentieth century.
Elegance in an Age of Crisis revealed the grand transformation that took place in women's and men's fashion. A synthesis of cutting-edge technology and the finest hand-craftsmanship was necessary to forge a truly modern aesthetic in clothing. Significant advances in dressmaking and tailoring techniques helped achieve truly modern clothing, one that allowed for movement and highlighted the natural, well-proportioned, and classically idealized body. Technical innovations in textile production transformed what was possible for designers: wider width fabrics, for example, gave dressmakers a means to rethink and refine draping techniques, while featherweight textiles lent garments new suppleness and flexibility. Even the look and feel of many sports clothes, such as swimwear, underwent profound change due to the creation of new synthetic materials.
Wood Carlson Co., black wool tailcoat, 1935, USA, gift of Kay Kerr Uebel, 89.65.9
Silk and metallic twill evening dress, c. 1935, USA, gift of Mrs. Jessie L. Hills, 93.71.12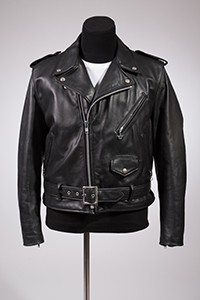 Beyond Rebellion: Fashioning the Biker Jacket
Gallery FIT
March 4 - April 5, 2014

Beyond Rebellion: Fashioning the Biker Jacket examined high fashion interpretations of the black leather motorcycle jacket. Organized by graduate students in FIT's Fashion and Textile Studies program, the exhibition explored the many forms this utilitarian garment has taken, from countercultural wardrobe staple to avant-garde statement piece. The exhibition featured garments from labels such as Comme des Garçons, Jean Paul Gaultier, Rick Owens, and Gianni Versace, emphasizing the biker jacket's continuing influence on high fashion.

View the online exhibition.


Schott, Perfecto jacket, black leather, c. 1980, USA, museum purchase, P89.29.1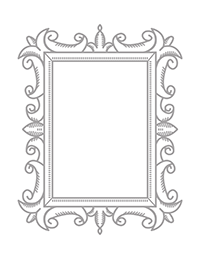 Big Data Telling Human Stories Through Numbers FIT Media Club
Gallery FIT
January 25 - February 8, 2014
Big Data Telling Human Stories Through Numbers explored the world of data, information, and numbers through artistic vision. The works included were a response to the changing world of the Information Age that we are living in. Instead of using the power of information for political or business-oriented goals, designers and artists in this exhibition used results of their quantitative research to tell the their stories.
The Media Design Club at FIT (MDC) was established in 2009 by Prof. C. J. Yeh from the Communication Design Department. It brings together students interested in digital media together outside of the traditional classroom setting. Currently, MDC has over 200 members from Communication Design (AAS), Graphic Design (BFA), Advertising Design (BFA), Computer Graphics (BFA), and Illustration (AAS) programs. It is one of the most active student clubs at FIT.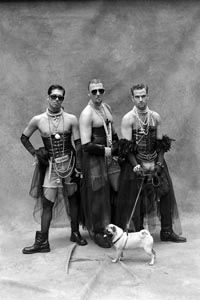 A Queer History of Fashion: From the Closet to the Catwalk
Special Exhibitions Gallery
September 13, 2013 - January 4, 2014

Curated by Fred Dennis, senior curator of costume, and Valerie Steele, director and chief curator of The Museum at FIT, with exhibition design by award-winning architect Joel Sanders, the exhibition featured approximately 100 ensembles spanning more than a century of fashion. Organized in roughly chronological order, the exhibition explored the history of modern fashion through the lens of gay and lesbian life and culture, addressing subjects including androgyny, dandyism, idealizing and transgressive aesthetic styles, and the influence of subcultural and street styles, including drag, leather, and uniforms.
The exhibition was accompanied by a symposium (November 8-9, 2013) and a scholarly, multi-author book published by Yale University Press, as well as a free public lecture series, exhibition tours, and an educational website, with the goal of helping to foster a climate of inclusion for those who have often been marginalized due to their sexual orientation, gender identity, or gendered expression. A Queer History of Fashion won three significant awards: one for the exhibition, another for the website, and a third for the publication. Special thanks to the The Diversity Council of FIT and the Advisory Committee.
Butch Chanel, Wigstock, NYC, 1992. Photograph by Michael James O'Brien c. 2013.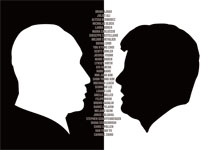 Dreams Lived, Dreams Shattered: MLK, JFK 50 years later
Work of MFA Illustration Students and Faculty
Gallery FIT
November 9 - December 7, 2013

Students and faculty of the MFA in Illustration program at FIT visually reflected on the 50th anniversary of two seminal events in American History.


Past Exhibitions Archive
A-Z | 2023-24 | 2022-23 | 2021-22 | 2020-21| 2019-20 | 2018-19 | 2017-18 | 2016-17 | 2015-16 | 2014-15 | 2013-14 | 2012-13 | 2011-12 | 2010-11 | 2009-10 | 2008-09