Calendar of Events
The full schedule of the spring 2024 Fashion Culture program will be available in mid-January.
Fashion Culture
Fashion Culture programs are organized by
The Museum at FIT to provide new perspectives on the culture of fashion.
Admission
All programs are free unless otherwise indicated. However, reservations are strongly encouraged, as space is limited. The Museum at FIT and the college reserve the right to cancel a program at any time.
Program Venues
The Katie Murphy Amphitheatre is in the Fred P. Pomerantz Art and Design Center on the northwest corner of Seventh Avenue and 27th Street.
Other venues can be found on FIT's Campus Map (select individual buildings for more details).
Fashion Culture Programs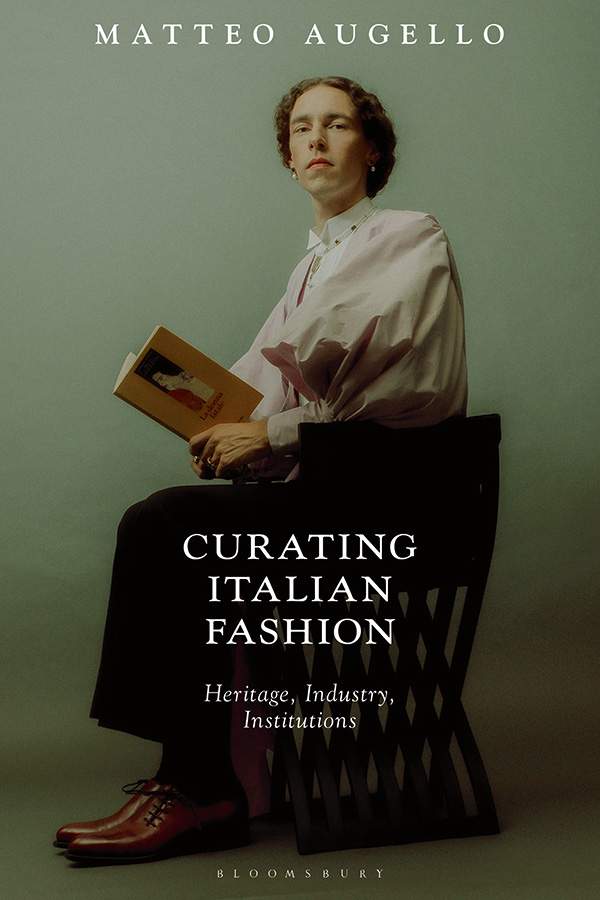 John E. Reeves Great Hall
Curating Italian Fashion. Heritage, Industry, Institutions
with Matteo Augello
Tuesday, January 23, 5:30 pm
Join historian Matteo Augello on a grand tour of fashion curation in Italy. The author will present his latest monograph in which he investigates the crucial role played by the industry in the preservation and promotion of Italian fashion heritage. Rare archival images and documents will be shared in this special event to celebrate the paperback release of Curating Italian Fashion. Heritage, Industry, Institutions (Bloomsbury, 2023). A book signing follows the event.
Book cover photograph by Daniele Fummo, styling by Sofia Lai. Copyright Daniele Fummo.
The public is always welcome at The Museum at FIT and our programming is always free.
If you are able, please consider supporting the Museum's collection and programming by making a donation in any amount.
Your support helps the Museum continue to educate and inspire diverse audiences with world-class exhibitions and public programs that focus on diverse and inclusive themes and are free to the public.
Fashion Culture spring 2024 is made possible with the support of the Couture Council of The Museum at FIT. The Museum at FIT's programs are made possible by the New York State Council on the Arts with the support of the Office of the Governor and the New York State Legislature.