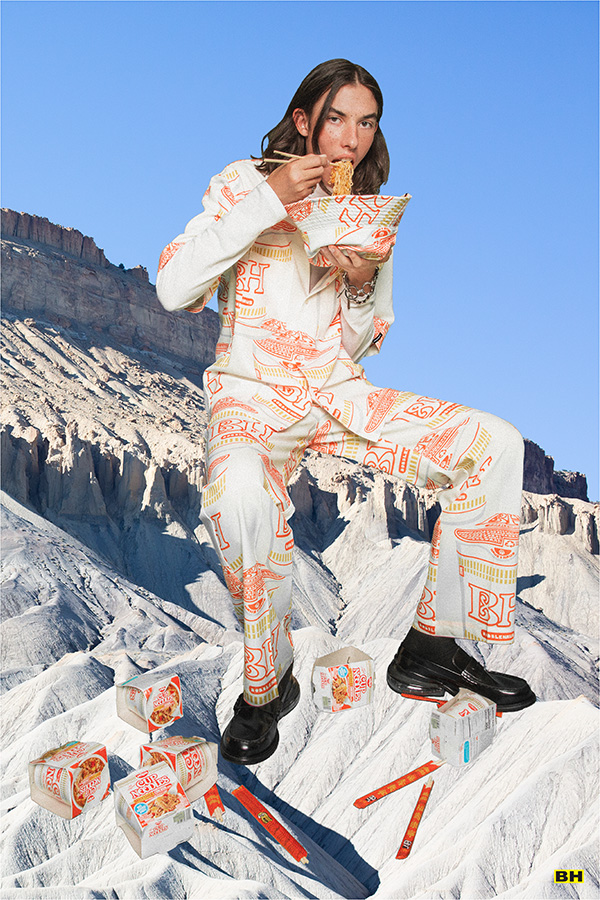 Friday, November 3, 2023
10:00 am – 5:00 pm
Katie Murphy Amphitheatre
Fred P. Pomerantz Art and Design Center
The Food & Fashion Symposium features preeminent food and fashion scholars, as well as designers, chefs, and artists, exploring how, for over two centuries, food culture has impacted fashion and vice versa. Topics include sustainability, the creative overlap between fashion and food within haute cuisine and through social media, how cultural identity and social justice are communicated through food and fashion, how body image and eating practices intersect with food and fashion, and how artists express the relationship between these two vital aspects of culture and society.
Organized in conjunction with the exhibition of the same title.
Schedule
Friday, November 3, 2023
10 am

Welcoming Remarks, Dr. Joyce F. Brown, President of FIT

10:05 am

Introduction, Dr. Valerie Steele, Director and Chief Curator of The Museum at FIT

10:10 am

Melissa Marra-Alvarez and Elizabeth Way, "Food and Fashion"

10:40 am

Fabio Parasecoli in conversation with Bronwyn Cosgrave, "Food, Fashion, and Sustainability"

10 min. break

11:20 am

Angie Mar in conversation with Melissa Marra-Alvarez about "Fashionable Haute Cuisine"

11:50 am

Dr. Susie Orbach in conversation with Dr. Valerie Steele about "Food and The Body"

12:20 pm

Morning Q&A with the audience

12:50 pm–2 pm

Lunch

2:00 pm

Dr. Psyche Williams-Forson in conversation with Elizabeth Way about "Food, Fashion, and the African Diaspora"

2:30 pm

Dr. Monica Titton, "Instagram, Food, and Fashion"

10 min. break

3:10 pm

Ricardo Seco in conversation with Tanya Meléndez-Escalante about "Immigrant Flavors"

3:40 pm

Madeleine Luckel in conversation with Lucia Fainzilber about "Food, Fashion, and Art"

4:10 pm

Afternoon Q&A with the audience
Food & Fashion and its associated symposium have been made possible thanks to the generosity of the Couture Council of The Museum at FIT and The Coby Foundation. This project is supported in part by the National Endowment for the Arts. To find out more about how National Endowment for the Arts grants impact individuals and communities, visit www.arts.gov. Additional support was provided by The New York State Council on the Arts with the support of the Office of the Governor and the New York State Legislature.