2019-20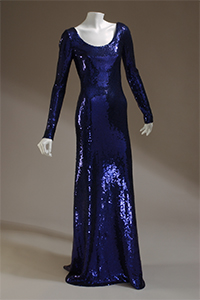 Image:

Halston, evening gown, 1972, USA, Gift of Lauren Bacall,

74.107.30
Eleanor Lambert: Empress of Seventh Avenue
Gallery FIT
March 3, 2020 – March 28, 2020
Online Exhibition
As the "original fashion publicist," Eleanor Lambert was a defining character of twentieth century American fashion. Over her seventy-five-year career, Lambert helped establish a number of organizations and initiatives that shaped the American fashion landscape, including the Council of Fashion Designers of America, the International Best Dressed List, the Coty American Fashion Critics' Award, and Press Week, which evolved into the current New York Fashion Week. Lambert worked to elevate the American fashion designer to celebrity status, and her clientele included such influential designers as Stephen Burrows, Halston, and Claire McCardell. Eleanor Lambert: Empress of Seventh Avenue was the first exhibition to explore her tireless work in establishing New York as an international fashion capital, while simultaneously pioneering the profession of fashion publicist.
Read more about Eleanor Lambert: Empress of Seventh Avenue.
---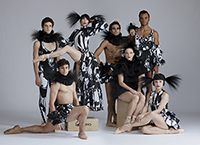 Image: The Runaway.

Choreography by Kyle Abraham. Costume design by Giles Deacon.
Design in Motion: A New York City Ballet Fall Fashion Gala
The Museum at FIT Lobby
February 25, 2020 – March 21, 2020
The Museum at FIT (MFIT) presented highlights from the exhibition Design in Motion: A New York City Ballet Fall Fashion Gala Retrospective, which provided an up-close look at the incredible artistry of the New York City Ballet (NYCB) Costume Shop, and showcased costumes from NYCB's Fall Fashion Galas, which were designed by some of the fashion world's most visionary designers.
Originally presented in the Fall of 2019, in partnership with INTERSECT BY LEXUS-NYC and curated by NYCB Director of Costumes Marc Happel, this was the first-ever collaboration between NYCB and MFIT, New York City's only museum solely devoted to fashion. Design in Motion uniquely complemented the museums current exhibition, Ballerina: Fashion's Modern Muse. This was the first large-scale exhibition to illustrate the profound and enduring influences of classical ballet and its most celebrated practitioners — ballerinas — on modern high fashion, which was on view through April 18.
This exhibition of highlights from Design in Motion featured nearly 30 original costumes, designed by 25 of the world's leading fashion designers and spans eight years of NYCB's Fall Fashion Gala from 2012-2019. Designer sketches and performance videos, commissioned by INTERSECT BY LEXUS – NYC, were also on view.
Read more about Design in Motion.
---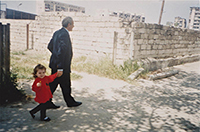 Image:

Participating artist, Medina Alisultanova
Homegrown
Gallery FIT
December 21, 2019 – February 8, 2020
How do our surroundings shape us? From the neighborhoods we grew up in, to the natural world we inhabit and the community of people around us, our environment can greatly influence our perspective, outlook and artistic practice. In the age of the internet and global inter-connectivity, to what extent does our geographic location still inform our sense of identity?
In
Homegrown
, student artists of FIT's Urban Studio club explored these concepts of home, environment, and culture through various media and artistic approaches. While visiting this exhibition, the viewer is invited to ponder their own history and reflect on what home means to them.
Exhibition creatively conceived by Urban Studio President Mariel Tepper, Fine Arts BFA Advisor: Melissa Starke/Fine Arts Department. Read more about
Homegrown
.
---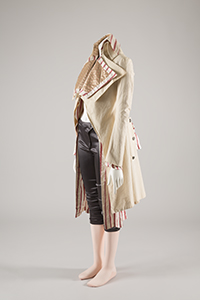 Image:

John Galliano, ensemble, spring/summer 1992, England, museum purchase. 2017.80.2
Paris, Capital of Fashion
Special Exhibitions Gallery
September 6, 2019 – January 4, 2020
Online Exhibition
Paris, Capital of Fashion explored how and why Paris became the international capital of fashion. It featured approximately 75 fashion ensembles, dating from the 18th century to the present, as well as accessories. Curated by Dr. Valerie Steele, director of The Museum at FIT, this major exhibition was accompanied by a book and symposium.
The introductory gallery placed Paris within the global fashion system. After the Second World War, Paris was repeatedly challenged by new fashion centers, such as London, Milan, and New York. The first section of the main gallery focused on the rise of the Paris fashion system in the late seventeenth and eighteenth centuries. The court at Versailles was the official epicenter of fashion, but fashion professionals were based in the city of Paris and foreign visitors were amazed by the Parisian "mania" for fashion. The second section explored the growth of the Paris fashion system with its many métiers de la mode and its increased focus on feminine fashion. Particular attention was paid to the development of the haute couture, which transformed dressmaking from a small-scale artisanal craft into big business and high art. Today, globalization and technology have transformed the world of fashion. Yet Paris remains a unique fashion city.
---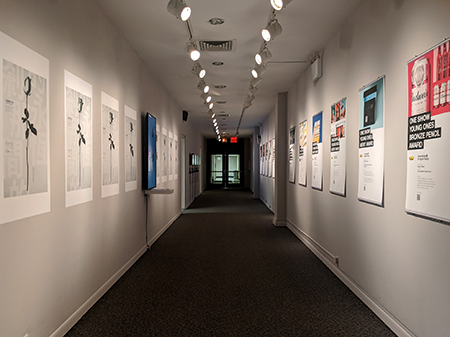 Image:

#

DESIGN,

Gallery FIT
#DESIGN
Gallery FIT
November 19 – December 14, 2019
We are living through a fundamental workforce transformation during which digital technology has begun to alter the skills companies are searching for. Inspired by FIT President Dr. Brown's Workforce of the Future initiative, FIT's Advertising & Digital Design (A&DD) BFA, Creative Technology & Design (CT&D) subject area, and Center for Continuing and Professional Studies (CCPS), worked closely with our industry partners to create a series of specialized credit courses and noncredit certificate programs that are career-driven and forward-thinking. In addition, CT&D also initiated a wide range of Guided Experiential Learning (GEL) projects and career development events in collaboration with some of the most well-known companies and brands in the world.
To celebrate the 8-year anniversary of the CT&D subject area, this year's annual exhibition,
#DESIGN
, showcased some of the most exciting industry collaboration projects and award-winning design projects. CT&D's mission is to initiate a transformative journey for creatives worldwide so they can enter some of the most rewarding careers in the age of digital media. We believe designers are innovators, activists, and visionaries, and our goal is to nurture the next generation creative workforce that will design digital content, products, platforms, experiences, and other solutions that leverage technology to solve business problems and to improve people's lives. We believe the year of 2020 will be the beginning of an exciting new phase of our Creative Workforce of the Future initiative.
---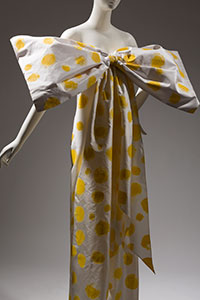 Image:

Agatha Ruiz de la Prada, dress, spring/summer 2014, Madrid, gift of Agatha Ruiz de la Prada. 2014.44.1
Minimalism/Maximalism
Fashion & Textile History Gallery
May 28 – November 16, 2019
Online Exhibition
Fashion is a world of extremes, where sartorial expression ranges from minimalist to maximalist aesthetics. Some designers may identify almost exclusively with one over the other; Calvin Klein, for instance, was known for fashion minimalism. However, the cyclical nature of fashion moves us through design periods alternately dominated by a minimalist or maximalist aesthetic, re-affirming Isaac Newton's third law of motion: for every action, there is an equal and opposite reaction.
In fashion, minimalism and maximalism define two extremes along the design spectrum. Minimalism, the aesthetic of less-is-more, is based on a reductive approach to design, and celebrates purity and restraint. Maximalism, on the other hand, accentuates the beauty of excess and redundancy. While these may be considered aesthetic opposites, both seek to challenge perception, and as forms of expression, they serve as indicators of the sociocultural and economic zeitgeist of the given time period. Minimalism/Maximalism explored the interplay between minimalist and maximalist aesthetics as they have been and continue to be expressed through fashion. Beginning in the eighteenth century, the exhibition examined how these aesthetic viewpoints were expressed over time and moved fashion forward.
Read more about Minimalism/Maximalism.
---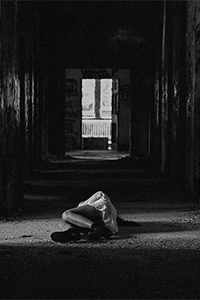 Image:

Courtesy of Daniella Liguori.
Reflections
Gallery FIT
September 14 – October 26, 2019
Reflections was an exhibition featuring work by ten student artists from the Photography and Fine Arts departments of FIT's School of Art and Design. Under the guidance of Professor Curtis Willocks, the students put together an exhibition of photography, drawing, and mixed media collage. Reflections offered the visitor a look at artistic explorations and interpretations of summertime thoughts and experiences.