2022 Couture Council Award for Artistry of Fashion: Maria Grazia Chiuri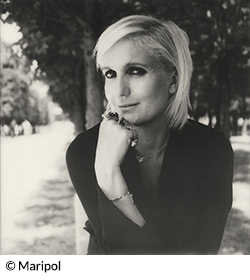 The Couture Council of The Museum at FIT (MFIT) honored Maria Grazia Chiuri, creative director of women's haute couture, ready-to-wear, and accessories collections for Dior, with its 2022 Couture Council Award for Artistry of Fashion at a luncheon on Wednesday, September 7, 2022, at the David H. Koch Theater at Lincoln Center in New York City. Heralding the arrival of New York Fashion Week, the annual fall event benefits MFIT, New York's only museum dedicated exclusively to the art of fashion. The presenting sponsor was Nordstrom.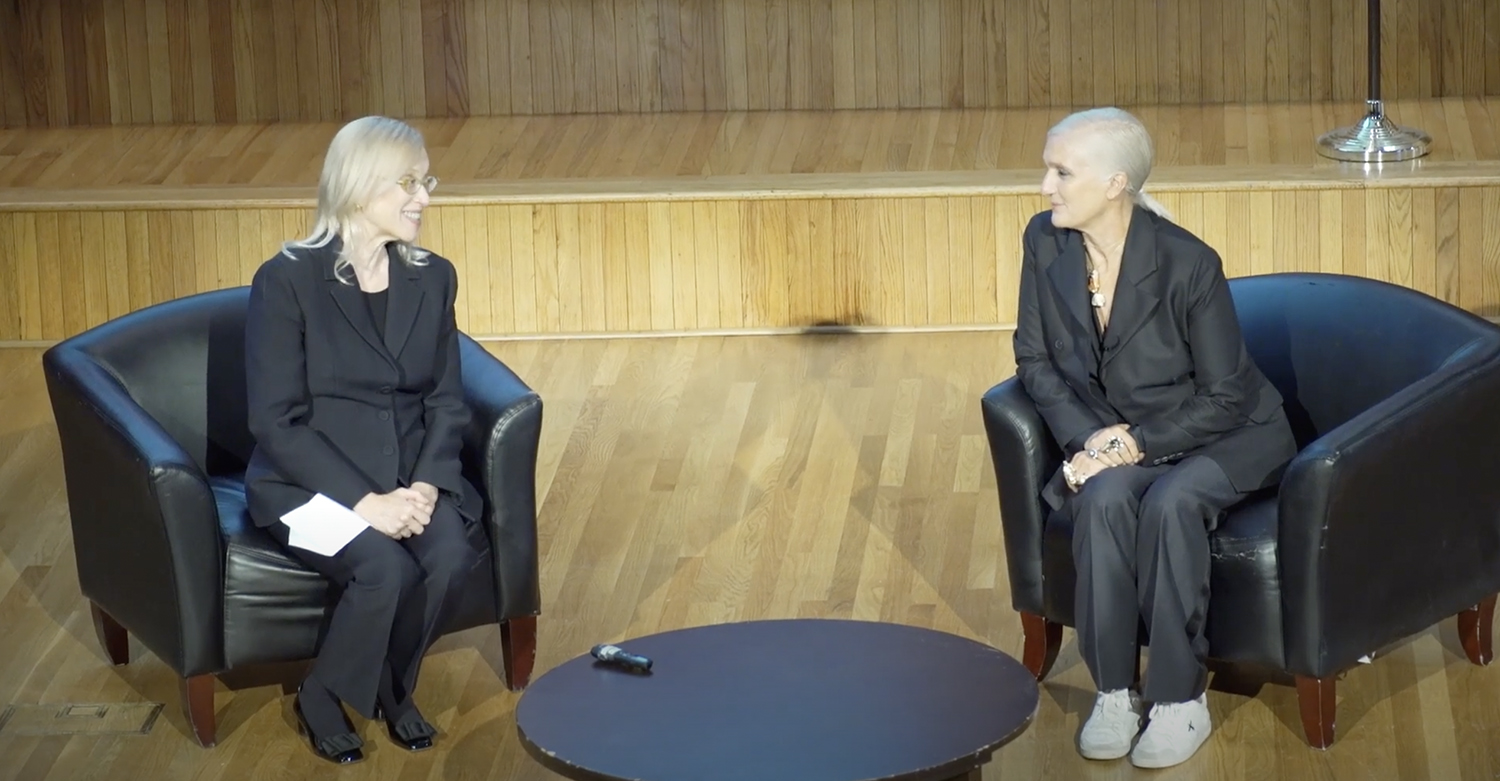 VIEW LUNCHEON IMAGES ON FLICKR
VIEW INSTASTORY LUNCHEON HIGHLIGHTS
Chiuri is one of the most successful designers in the fashion industry, known for her transformative artistic vision and authentic understanding of the needs of contemporary women. Since arriving at Dior in 2016, she has put a strong emphasis on universal empowerment and unity while creating feminist-inspired collections that help women express their true, multifaceted identity. Prior to Dior, Chiuri worked for 17 years at Valentino, first as accessories designer (following a successful stint designing handbags at Fendi) and later as joint creative director. Among her accolades, she has been decorated, in the name of the president of the French Republic, with the insignia for the Chevalier de l'Ordre National de la Légion d'Honneur (Knight of the National Order of the Legion of Honor) by Marlène Schiappa, France's secretary of state for gender equality. The recognition acknowledged her contribution to fashion and haute couture and to the standing of France and Dior around the world.
"I'm honored and thrilled that my work has been recognized with the prestigious Couture Council Award for Artistry of Fashion," said Maria Grazia Chiuri. "This award strengthens my conviction as to the importance today of completing a project in which research, experimenting, savoir-faire, and commitment are our daily challenges."
"Maria Grazia Chiuri believes that fashion is a fundamental part of life, and accordingly, designs—with elegance and grace—for women of all sizes, all ages, and all shapes," said Dr. Joyce F. Brown, president of FIT. "Her vision—that one can be both a feminist and feminine—is reflected throughout her collections. For aspiring designers, such as the students at FIT, she is an inspiration, and it is our honor to recognize her work and contributions to the world of fashion."
"We are proud to honor Maria Grazia Chiuri, the first female creative director at Dior, with the 2022 Couture Council Award," said Dr. Valerie Steele, director and chief curator of The Museum at FIT. "As [Chiuri] says, 'When you are a woman making clothes for women, fashion is not just about how you look; it is about how you feel and how you think.'"
ABOUT MARIA GRAZIA CHIURI:
Maria Grazia Chiuri was named creative director of women's haute couture, ready-to-wear, and accessories collections for Dior in July 2016, becoming the first woman to hold this position at the house. Across the seasons, and through her many collaborations, she reveals the talents, inventiveness, and commitment of artists and artisans from around the world, whose savoir-faire, techniques and images nurture and enrich a priceless collective heritage.
"I strive to be attentive to what is happening in the world and to create fashion that resembles the women of today. Fashion that accompanies them in their transformations, avoiding stereotypical categories of masculine/feminine, young/less young, and reason/emotion, which also have complementary aspects," Maria Grazia Chiuri explained at her first runway show for the House of Dior. Beyond gender and differences, she champions the importance of plurality and self-affirmation in the name of free will.
In her view, fashion is not only a means to better understand oneself, but also a tool for expressing one's identity and authentic, multifaceted singularity. Her work is inspired by personalities who embody a true balance between grace and strength of character. Her muses include dancers, artists, photographers, activists, and writers, as well as the courageous young women of today, first among them her daughter, Rachele.
Maria Grazia Chiuri was born in Rome in 1964. Inspired by her mother, a dressmaker, she knew early on that she wanted to work in fashion. She studied at the Istituto Europeo di Design in Rome, where she trained in the technical side of fashion design while exploring the cultural and artistic heritage of the Italian capital. Art history and cinema have always informed her work, notably during her time at Fendi, a house for which she designed handbags, starting in 1989. In 1999, she was appointed head of accessories at Valentino, and from 2008 to 2016 held the position of joint creative director alongside Pierpaolo Piccioli.
Since arriving at Dior in 2016, Maria Grazia Chiuri has encouraged a celebration of universal empowerment and sorority. Through the messages in her collections and runway presentations, which are conceived like so many manifestos, such as "We Should All Be Feminists," "Sisterhood Is Powerful," and "Women's Love Is Unpaid Labour," she reasserts and celebrates the values central to feminist (r)evolutions and the younger generations, transcending dictates and stereotypes more than ever through audacious artistic dialogues that are constantly reinvented.
On the occasion of the Dior fall-winter 2019–2020 haute couture show, Maria Grazia Chiuri was awarded the Chevalier de l'Ordre National de la Légion d'Honneur (Knight of the National Order of the Legion of Honor) by France's Secretary of State for Gender Equality Marlène Schiappa. This prestigious recognition distinguishes the creative passion and commitment of the creative director, who through her involvement and vision of fashion and haute couture contributes to the influence of France and the House of Dior around the world.
ABOUT NORDSTROM:
Nordstrom, Inc. (NYSE: JWN) exists to help customers feel good and look their best. Since starting as a shoe store in 1901, how to best serve customers has been at the center of every decision they make. This heritage of service is the foundation they're building on as they provide convenience and true connection for their customers. Their digital-first platform enables them to serve customers when, where, and how they want to shop—whether that's in store at more than 350 Nordstrom, Nordstrom Local, and Nordstrom Rack locations or digitally through their Nordstrom and Rack apps and websites. Through it all, they remain committed to leaving the world better than they found it.
ABOUT THE COUTURE COUNCIL LUNCHEON:
Fashion Icon Table $50,000 (Premium seating for a table of 10)
Haute Couture Table $25,000 (Priority seating for a table of 10)
Couture Table $15,000 (Table of 10)
Haute Couture Ticket $2,500 (Single ticket)
Couture Ticket $2,000 (Couture Council members–only price)


Past recipients of the Couture Council Award are Wes Gordon (2021), Christian Louboutin (2019), Narciso Rodriguez (2018), Thom Browne (2017), Albert Kriemler of Akris (2016), Manolo Blahnik (2015), Carolina Herrera (2014), Michael Kors (2013), Oscar de la Renta (2012), Valentino (2011), Karl Lagerfeld (2010), Dries Van Noten (2009), Isabel Toledo (2008), Alber Elbaz (2007), and Ralph Rucci (2006). In 2008, Giorgio Armani received a special award for Global Fashion Leadership.