Special Exhibitions Gallery
September 13, 2023 - November 26, 2023

Delvaux, French fries and burger miniature leather bags, 2017, Belgium. Gift of Delvaux, 2019.87.1
Share using #FoodAndFashionMFIT
Both food and fashion are central to our daily lives. They speak to people's most basic needs while also expressing our individual and cultural identities. The exhibition Food & Fashion explores how food themes and motifs are used to comment on critical topics from luxury, gender, and consumerism to sustainability, social activism, and body politics. Food has influenced fashion design from the eighteenth-century to today. So while the connection between the two genres is hardly new – think of woven pomegranates, embroidered ears of wheat, or fruit-trimmed hats – just this year, in 2023, the New York Times reported that food motifs are "the new florals" in fashion. Food & Fashion is an exciting and timely exhibition that includes over eighty garments and accessories by designers including Chanel, Moschino, and Stella McCartney. It is a multifaceted look at how intertwined these genres are and what they can express about our culture and society.
Food & Fashion is co-curated by Melissa Marra-Alvarez, curator of education and research, and Elizabeth Way, associate curator of costume at MFIT.
Read more about the exhibition via the press release (PDF).
Press, Related Events, and Additional Content

Read the Publication
Food & Fashion is accompanied by a beautifully illustrated book of the same name. With its superb selection of images, and thought-provoking and engaging discussion,
Food & Fashion
appeals to fashion enthusiasts who have an overlapping interest in food and food studies, including scholars and students, those who enjoy the fashion of food, and all who appreciate the visual culture of food, fashion, and art.
Purchase a Copy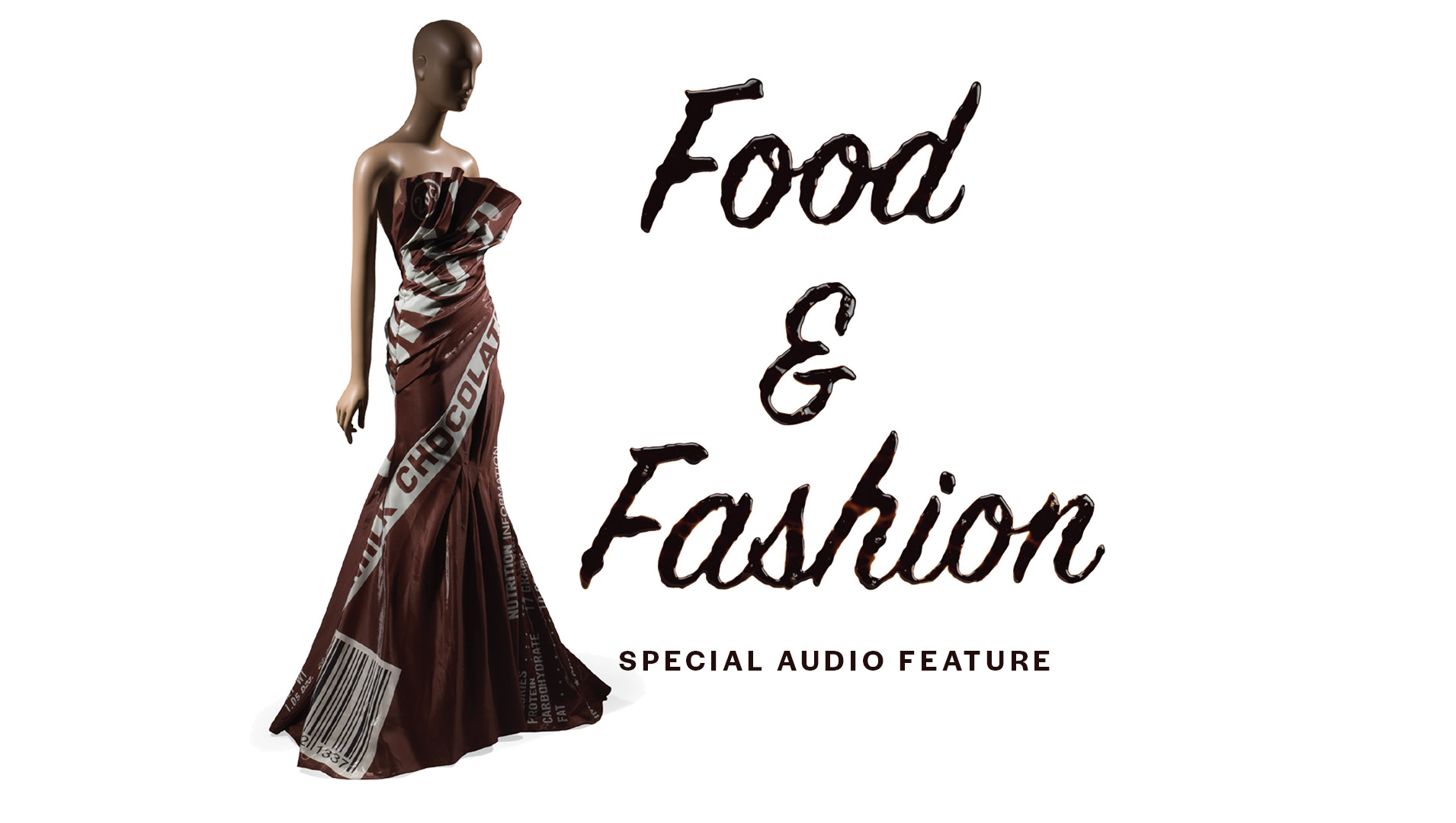 Food & Fashion has been made possible thanks to the generosity of the Couture Council of The Museum at FIT and The Coby Foundation. This project is supported in part by the National Endowment for the Arts. To find out more about how National Endowment for the Arts grants impact individuals and communities, visit www.arts.gov. Additional support was provided by The New York State Council on the Arts with the support of the Office of the Governor and the New York State Legislature.