Special Exhibitions Gallery
November 6, 2009 – April 10, 2010
Online Exhibition
American Beauty: Aesthetics and Innovation in Fashion was the first exhibition to explore how the "philosophy of beauty" is allied to the craft of dressmaking. Each of the 75 looks on display was chosen to exemplify the relationship between technical ingenuity and artistic excellence. Curator Patricia Mears focused on approximately 25 American fashion designers, ranging from the obscure, such as Jessie Franklin Turner, whose work dates from the late 1910s, to rising stars of the present day, such as the Mulleavy sisters of Rodarte. Other designers featured included Adrian, Bonnie Cashin, Maria Cornejo, James Galanos, Halston, Elizabeth Hawes, Charles James, Charles Kleibacker, Claire McCardell, Norman Norell, Rick Owens, Ralph Rucci, Isabel Toledo, Pauline Trigre, Valentina, Yeohlee, and Jean Yu.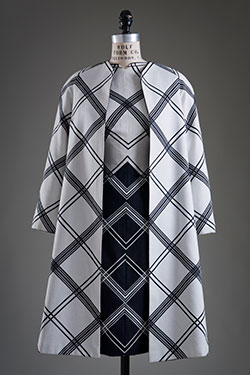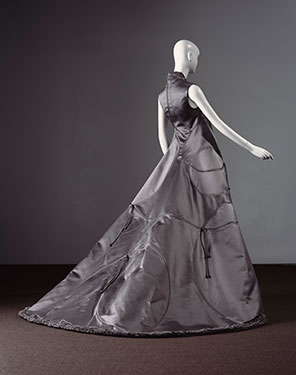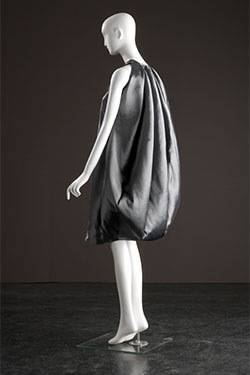 "The garments in American Beauty are connected by one overriding criterion: They have all been created by designers who utilized the craft of dressmaking as the point of departure to create beautiful, wearable objects," said Patricia Mears, deputy director of The Museum at FIT. "This focus on construction further illustrates that each designer's method of attaining innovative shapes and forms could only have come about because craft was the central focus of the creative process. While this exhibition most definitely is not a retrospective, the range of clothing types included in American Beauty is comprehensive in that it includes both high- and low-priced fashion from the past 100 years of American fashion."
American Beauty included such dressmaking disciplines as draping, geometric forms, tailoring, and rigid construction from a broad spectrum of clothing styles, including daywear, suits, evening gowns, and active wear. The link between aesthetics and innovation were further explored by illustrating highly functional and economical ready-to-wear garments to elaborate couture creations and Hollywood costumes. The exhibition was designed by Charles B. Froom.
The exhibition concluded with a never-before-exhibited menswear ensemble from the Civilizade collection (Spring/Summer 1989). This bi-colored knit ensemble, with articulated elbow- and kneepads, combined Westwood's interest in medieval heraldry with padding that is usually associated with skateboarding. The outfit underscores Westwood's ability to unite historical costume, street culture, and mainstream fashion elements that continue to be relevant to her work today.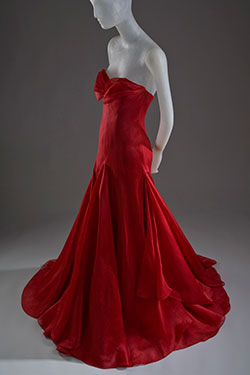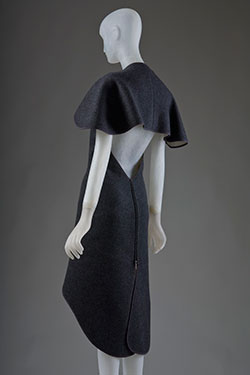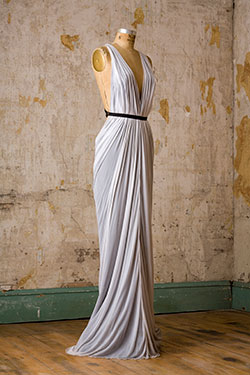 1stdibs.com
, the online resource for antique and vintage design, was a main sponsor of the exhibition,
American Beauty
, and the American Style symposium (December 2009). 1stdibs presented an exclusive editorial feature on its website throughout the run of the exhibition.
The Coby Foundation, a New York-based organization that supports exhibitions and educational programming that combine excellent scholarship and effective interpretation of the needle arts, including fashion, provided additional support for the exhibition and symposium (December 2009).
yoox.com
, the online fashion retailer, was the museum's media partner for
American Beauty
. The site had unique online content that included videos with curator Patricia Mears and a number of designers.