Reinvention and Restlessness: Fashion in the Nineties Symposium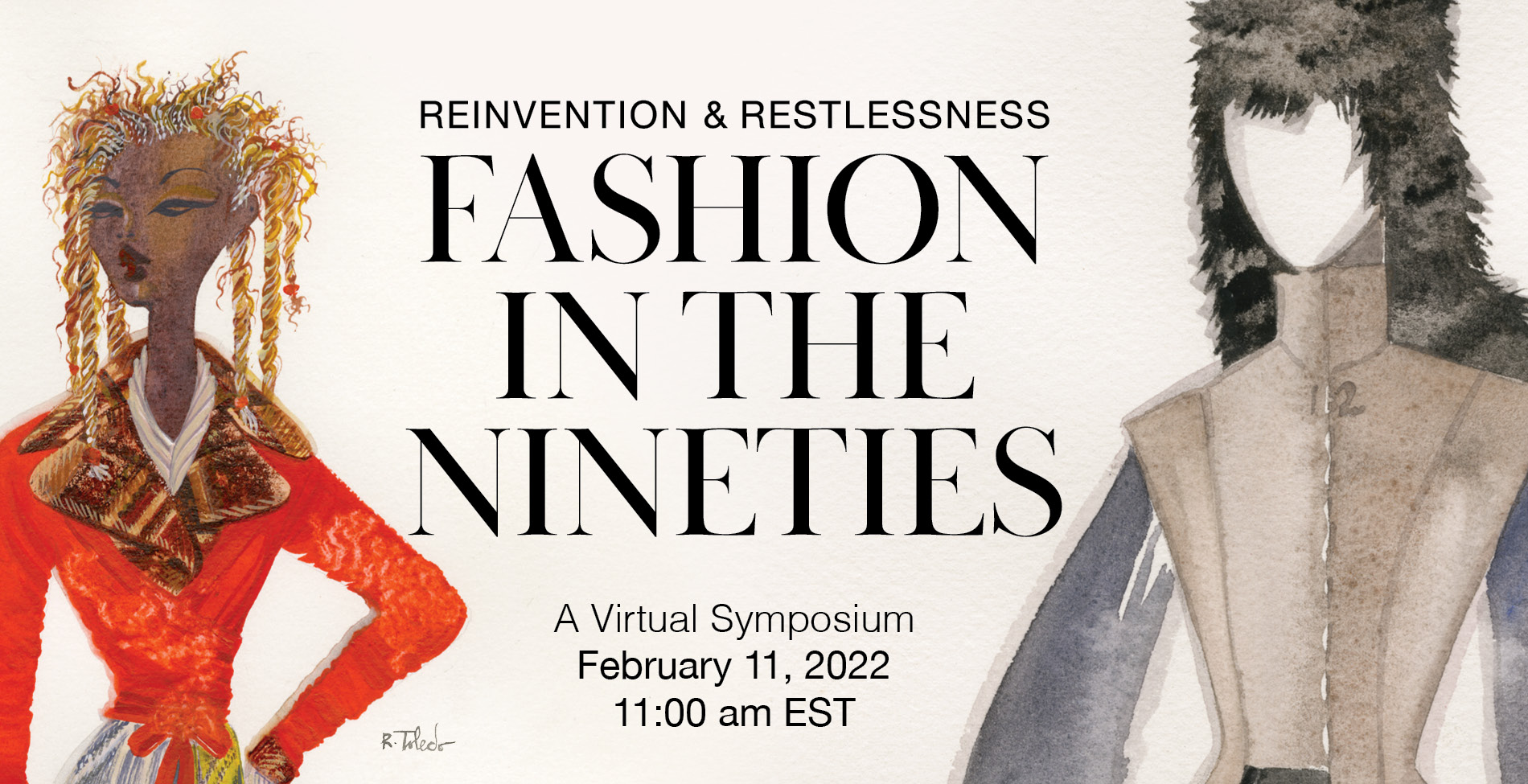 The 26th annual symposium organized by The Museum at FIT focuses on the 1990s, exploring how concepts such as globalism and technological advancement shaped fashion of the era. The dynamic line-up of speakers includes Paul Boudens, graphic designer; Colleen Hill, curator of costume and accessories at MFIT and curator of the exhibition; Lamine Badian Kouyaté, fashion designer and founder of the label Xuly.Bët; Patricia Mears, deputy director of MFIT; Marco Pecorari, program director of MA Fashion Studies at Parsons Paris; Alexandre Samson, curator of haute couture (from 1947) and contemporary creation at the Palais Galliera; and Dr. Valerie Steele, director of MFIT.
The symposium was organized in conjunction with the exhibition Reinvention and Restlessness: Fashion in the Nineties, which runs through April 17, 2022.
Symposium Schedule
Friday, February 11, 2022

11:00 am-11:30 am EST
Colleen Hill, "Reinvention and Restlessness: Fashion in the Nineties"

11:30 am-12:00 pm EST
Patricia Mears, "Spectacle: Fashion on Parade"
12:00 pm-12:30 pm EST
Alexandre Samson, "Martin Margiela / 1989–1999"
12:30 pm-1:00 pm EDT
Marco Pecorari and Paul Boudens, "1990s Fashion Ephemera: Trends, Desire, and Exclusivity."

1:00 pm-1:30 pm EST
Lamine Badian Kouyaté of Xuly.Bët in conversation with Dr. Valerie Steele
This symposium has been made possible thanks to the generosity of the Couture Council of The Museum at FIT, The Coby Foundation, and the New York State Council on the Arts.