2017 Couture Council Award for Artistry of Fashion: Thom Browne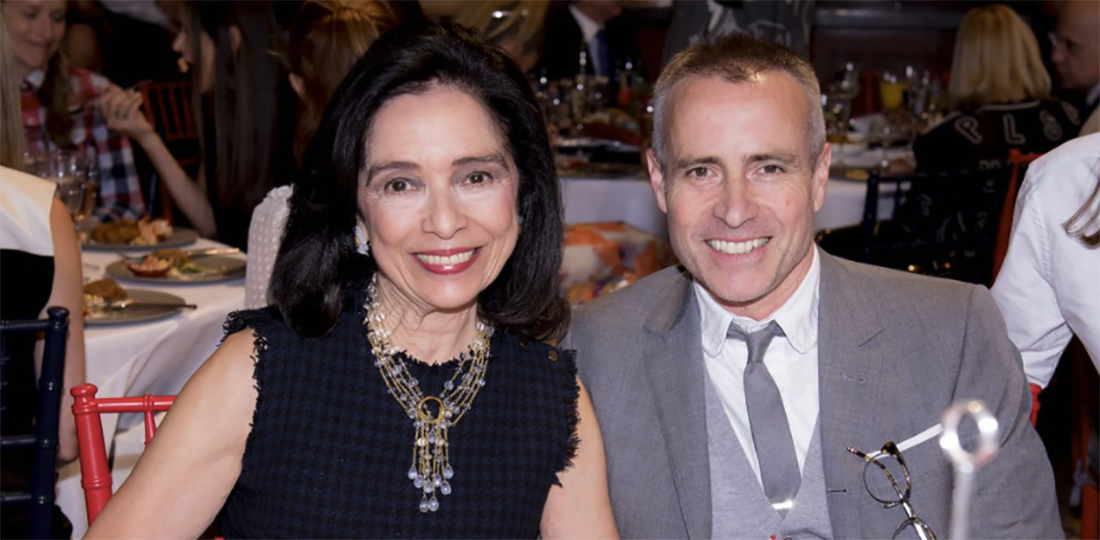 Couture Council Award for Artistry of Fashion on Wednesday, September 6, 2017, at a luncheon at the David H. Koch Theater at Lincoln Center in New York City. The luncheon benefits The Museum at FIT, New York's only museum dedicated exclusively to fashion. As has become tradition, the award and luncheon herald the arrival of fall New York Fashion Week. This year's luncheon was co-chaired by Sharon Jacob and Kathy Prounis.
SEE PHOTOS FROM THE LUNCHEON ON FLICKR
Thom Browne was chosen for his creativity, vision, imaginative spirit, and couture techniques by a distinguished international advisory committee that includes Suzy Menkes, Ken Downing, Linda Fargo, Hamish Bowles, Glenda Bailey, Nicole Fischelis, Caroline Milbank, Pamela Golbin, Akiko Fukai, and Patricia Mears.
I want to thank the Couture Council for this award," said Thom Browne. Winning the Couture Council Award for Artistry of Fashion is such an overwhelming honor—an honor that is humbling, seeing who has received the award in the past. I only hope to be able to live up to the expectations that comes with its acceptance."
"Thom Browne has long been acknowledged as one of our country's most distinctive designers of men's and women's apparel," said Dr. Joyce F. Brown, president of FIT. "Critically acclaimed, he has won numerous prestigious awards. The Museum at FIT is proud to add to this well-deserved record of recognition with its Couture Council Award."
"Thom Browne's fashion shows are so witty and provocative; everyone is frantically taking pictures," added Dr. Valerie Steele, director of The Museum at FIT and chair of the Couture Council Advisory Board. "Newcomers to his shows can be so overwhelmed by his image-making that they mistakenly assume his clothes must be unwearable, but in fact Thom's clothes are surprisingly classic and incredibly well-made. He's stayed true to his vision and made a real impact on fashion."
ABOUT THE COUTURE COUNCIL LUNCHEON:
The Couture Council luncheon began with cocktails on the David H. Koch Theater terrace. Guests were then ushered into the theater's promenade for a three-course luncheon, catered by Olivier Cheng. Bronson van Wyck of Van Wyck & Van Wyck designed the flowers.
Past recipients of the Couture Council Award include Albert Kriemler (2016), Manolo Blahnik (2015), Carolina Herrera (2014), Michael Kors (2013), Oscar de la Renta (2012), Valentino (2011), Karl Lagerfeld (2010), Dries Van Noten (2009), Isabel Toledo (2008), Alber Elbaz (2007), and Ralph Rucci (2006). In 2008, Giorgio Armani received a special award for Global Fashion Leadership.