The Museum at FIT Wins Silver AAM MUSE Award
July 9, 2020
The Museum at FIT (MFIT) is pleased to announce that it has won an American Alliance of Museums (AAM) Media and Technology MUSE award. MFIT's collaboration with Superficial on the Virtual Fashion Archive was recognized with the silver award for Research and Innovation.

The Virtual Fashion Archive animates culturally significant fashion objects through motion, interaction, and participation. Produced by the creative studio Superficial with collaboration from The Museum at FIT, this digital project uses 3D computer graphics to simulate motion, volume, and texture in order to broaden access and appreciation for extraordinary design.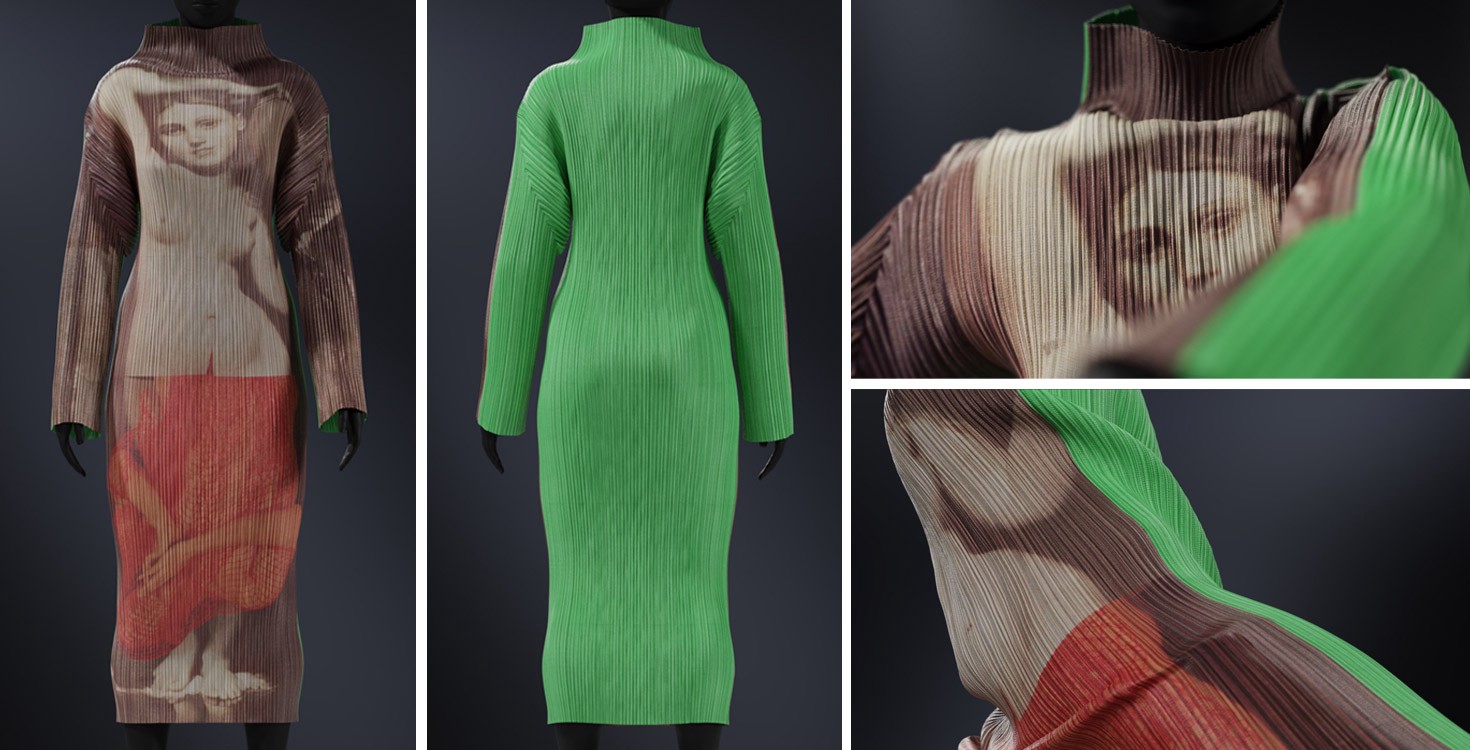 MUSE awards recognize outstanding achievement in Galleries, Libraries, Archives, and Museums (GLAM) media. The Media & Technology Professional Network's annual awards are presented to institutions that enhance the GLAM experience and engage audiences with useful and innovative digital programs and services. The MUSE awards celebrate scholarship, community, innovation, creativity, education, accessibility, and inclusiveness. Winning projects for each category are chosen by an international group of GLAM technology professionals.
This makes The Museum at FIT's fourth AAM MUSE award. In 2019, MFIT received the bronze award in Digital Campaigns for the crowdsourced project Wearing Memories in conjunction with the exhibition Fashion Unraveled, as well as an honorable mention in Onsite Digital Experience for a projection mapping project for the exhibition Fabric In Fashion. In 2014, MFIT received a silver MUSE award for the website and social media presence for the exhibition A Queer History of Fashion: From the Closet to the Catwalk.