MFIT Objects Featured in Virtual Fashion Archive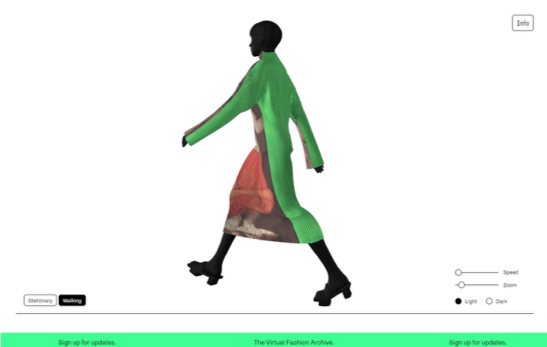 The Virtual Fashion Archive animates culturally significant fashion objects through motion, interaction, and participation. Produced by the creative studio Superficial with collaboration from The Museum at FIT, this new virtual project uses 3D computer graphics to simulate motion, volume, and texture in order to broaden access and appreciation for extraordinary design.
The inaugural collection of the Virtual Fashion Archive features four objects from the study collection of The Museum at FIT. The viewer can scale, spin, and animate a digital model of garments by Issey Miyake, Thierry Mugler, and Claire McCardell. In addition to the interactive feature, short animated films demonstrate how the pattern pieces form a final garment. The objects selected were chosen for their range of innovative construction techniques and variety of textile types.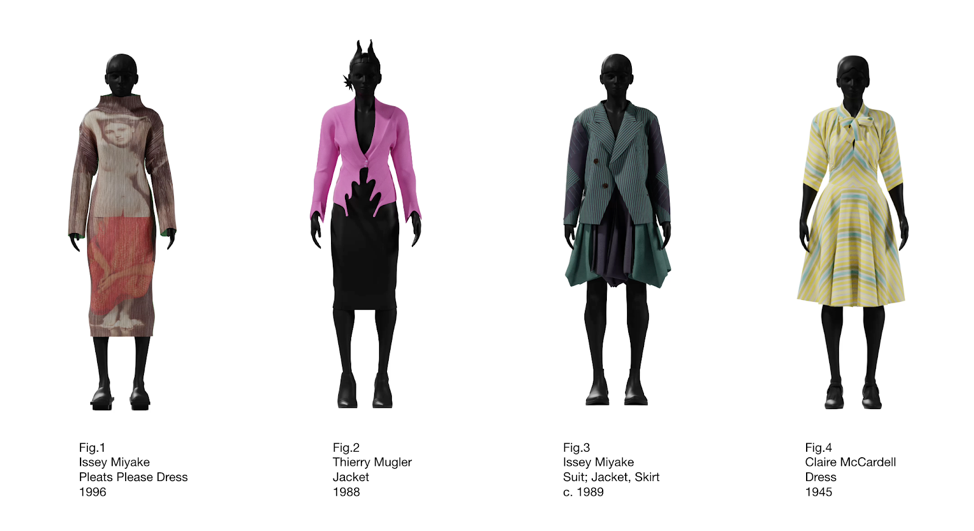 "The Museum at FIT was delighted to partner with Superficial on the Virtual Fashion Archive," says Dr. Valerie Steele, director and chief curator of MFIT. "It is exciting to see innovative technologies bring to life objects from our study collection so that students and designers have a new way to understand and engage with museum objects."
Visit the Virtual Fashion Archive to interact with these digital fashion objects. (Please note: you must enable flash in your browser to enjoy the interactive features) To learn more about the project and its methodology, read this recent article by Superficial, Fashion Beyond Physicality .
See the animated object in action below: