Asian Americans in New York Fashion: Design, Labor, Innovation
March 2, 2022 - March 27, 2022

Asian Americans in New York Fashion: Design, Labor, Innovation celebrated the Asian American community's diverse contributions to the fashion industry. The recent rise of violent, racially motivated attacks against Asian Americans in connection with the COVID-19 pandemic has shown the need to increase support and awareness around the complex narratives and expansive achievements of this community. New York City is a fashion capital with a large and diverse Asian American community whose members contribute to every aspect of fashion production, from manufacturing to creative design. This exhibition did not attempt to represent the entire Asian American experience; instead, it highlighted the depth and variety of Asian American design through object-based analysis. The exhibition examined topics such as labor and process in addition to exploring design motivation.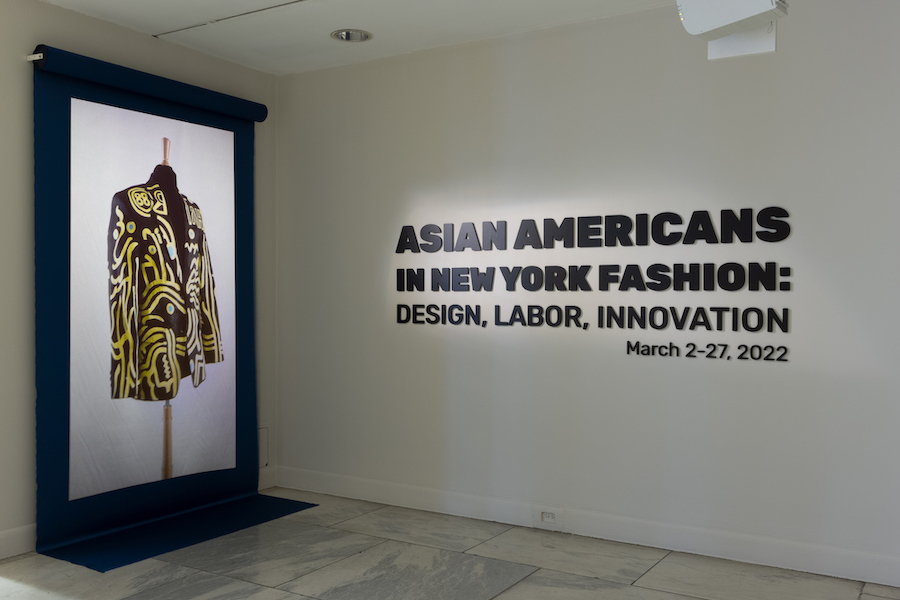 Artist Ruben Toledo's 1994 "The Tug of War Continues..." illustration shows how Asian American designers have acted as pillars, supporting one another and the American fashion industry as a whole, over the past few decades. However, the Asian American community has faced discrimination and exploitation, leading to their under-recognition and invisibility in the fashion industry, especially in production and manufacturing. Yeohlee Teng's brown jacket with gold sequins contains a tag with the seamstress's name, "Sue," under the brand label. The inclusion of Sue's name inside the jacket makes her role in its creation visible and also reflects Teng's high regard for garment workers. Harvey Wang's photographs of New York City garment workers serve to further humanize fashion labor by showing the actual people behind garment construction. Two publications, titled UNITE! and Justice, provide a space for unheard voices to expand the conversation around fashion production and showcase the large number of Asian Americans that were and are involved in the garment industry.
A designer's use of fashion materials can be influenced by many variables, including family history and political and aesthetic ideology. Naeem Khan, for example, has an intergenerational connection to the global fashion industry through his family's embroidery company in Mumbai, India. Khan's signature interest in embellishment, as seen in the embroidered bodice of his Riazee evening dress, demonstrates his continued engagement with his family's legacy. Material choice can also express beliefs on the fashion industry's wasteful practices. Mary Ping and Jean Yu both advocate for sustainability in their work. Jean Yu's made-to-measure lingerie embraces artisanal production to promote the longevity rather than the disposability of clothing. Likewise, Ping's use of canvas to interpret a Balenciaga motorcycle bag offers a comment on both sustainability and minimalism.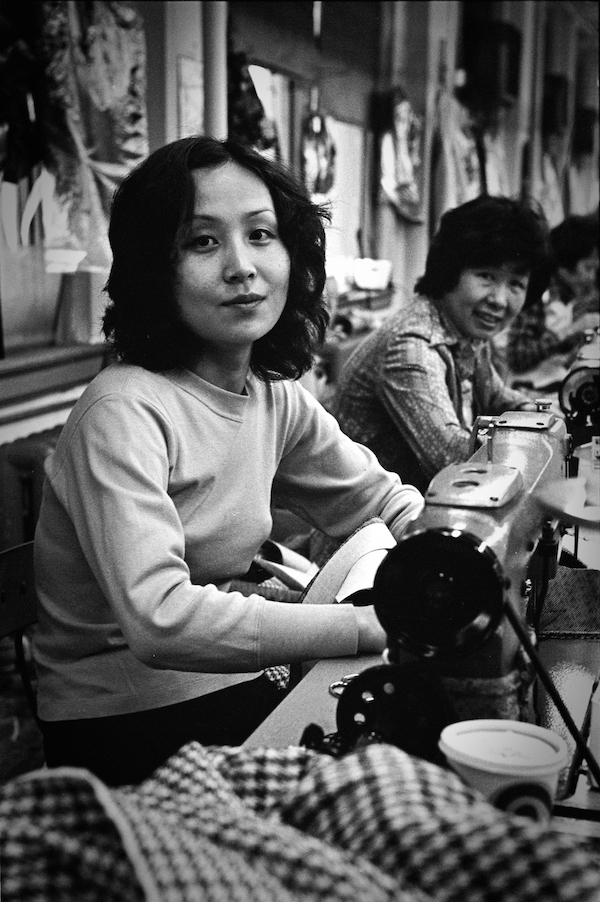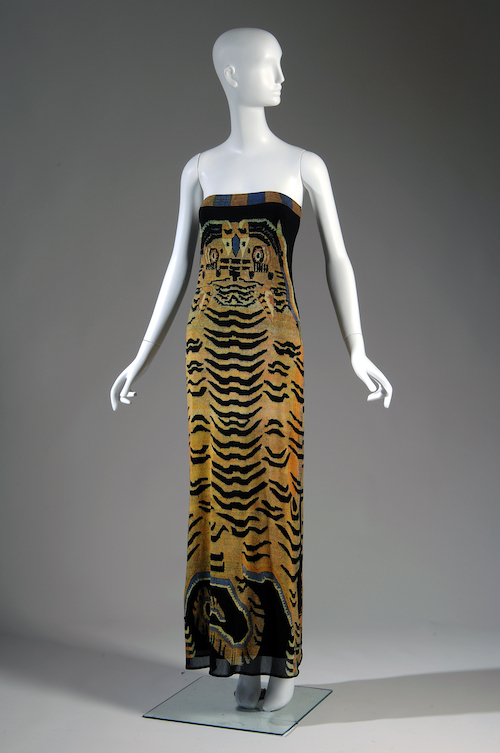 "I feel very Asian and have a strong connection and respect for my cultural background and upbringing. I think I wouldn't be human if I didn't. But ultimately, what does 'feeling Asian' feel like? For me, it's just me. It is who I am and what I know."
-Phillip Lim
Asian American designers create an expansive range of design narratives, expressing their roles in the industry, their sources of inspiration, and how they consider their clientele. A one-of-a-kind jacket commissioned by Shail Upadhya bridges fashion and art, while a ready-to-wear coat by designer Gemma Kahng shows the contrasting role of mass-produced design in the New York fashion industry. An Opening Ceremony ensemble and a look by Public School both incorporate layered references to streetwear. The brands fuse cultural elements through motifs, decorative elements, and silhouettes, such as Opening Ceremony's use of a Korean landscape print on a biker jacket and Public School's mixing of playful fringe and military fatigues. These designs embody the personal experiences of the designers and pay homage to the locations they associate with home. Public School discussed the importance of New York City as part of their design inspiration in Women's Wear Daily in 2014, stating, "Streetwear is such a hot topic right now, but to us it's really inherent in who we are and collectively our passion for New York City as our foundation."
Several garments in Asian Americans in New York Fashion: Design, Labor, Innovation embodied visibility and success. A 1950s evening gown designed by Linda Kinoshita and worn by actress Lisa Kirk showed the history of Asian American designers beyond the late twentieth century and their influence through styles worn by prominent clients. Kinoshita's dress was the oldest piece in the exhibition and indicates a deeper history of Asian Americans' presence in design roles. On a larger stage, Michelle Obama wore Thakoon Panichgul's multicolor printed dress to the 2008 Democratic National Convention, creating unprecedented exposure for Panichgul who produced similar versions of Obama's dress for an interested public. Together, these pieces represented the important role designers have played in dressing influential American fashion icons and in crafting America's fashion identity.
"I began explaining that American style had always been seen through a white lens. I wanted to redefine the country's style, because our experiences have been underrepresented."
- Prabal Gurung

The exhibition concluded with a video display of runway shows from emerging designers Sandy Liang's and Peter Do. Liang's collection draws on the style created by her local community by looking at elderly women in Chinatown for fashion inspiration. Peter Do, by contrast, looks to the future with his innovative use of technologically-advanced spacer material (insulated synthetic rubber) and tailored designs. These videos accompanied by garments, and other material objects showed that the legacy that Asian Americans contribute to the New York fashion industry stretches from the workroom to the red carpet, each role equally important and impactful in defining the fashion industry as a whole.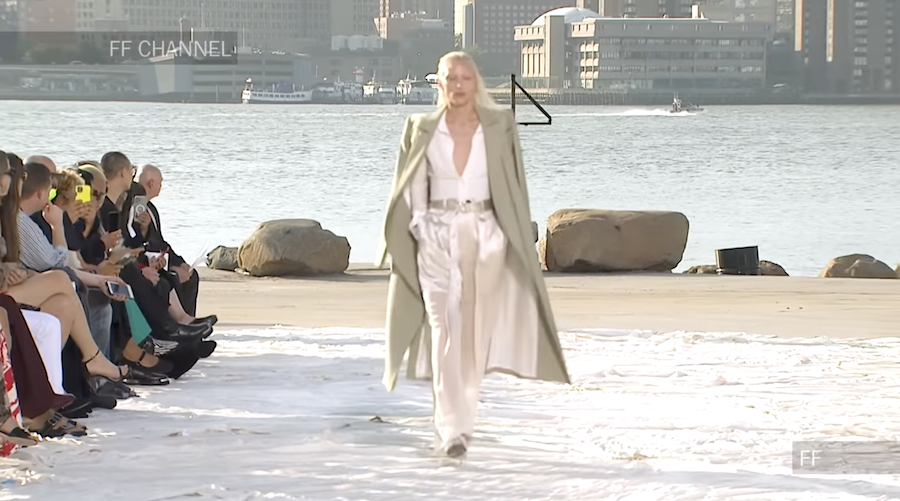 Learn more about the exhibition
Part of FIT's School of Graduate Studies, the Fashion and Textile Studies: History, Theory, Museum Practice MA program builds knowledge in fashion and textile history, object conservation, and exhibition theory over the course of two years. During their second year, students utilize the interdisciplinary skills they have acquired through the program to collaborate with The Museum at FIT, developing and installing an exhibition of fashion objects from MFIT's collection.
The School of Graduate Studies at FIT provides advanced professional education in seven distinctive areas, promoting excellence in the post-baccalaureate study of fashion, business, art, and design. The school offers programs leading to the MA, MFA, and MPS degrees and is dedicated to advancing research in the creative industries and fostering innovative collaborations that link students and faculty with industry and professional partners worldwide.
Over a year in the making….
During the spring of 2021, New York City was still in the midst of the COVID-19 pandemic that has been accompanied by a surge in Anti-Asian hate crimes. This is when the idea for Asian Americans in New York Fashion: Design, Labor, Innovation emerged. In response, graduate students in the Fashion and Textile Studies program wanted to highlight Asian American contributions to the fashion industry.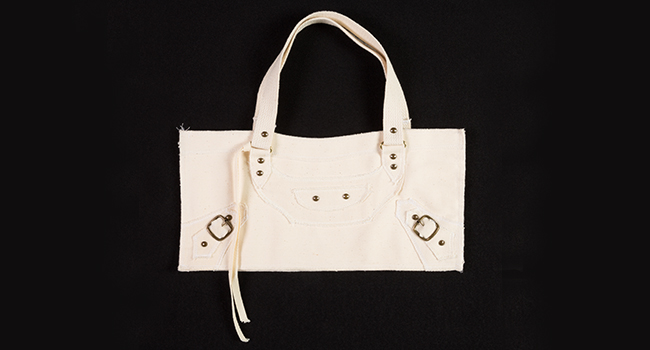 Exhibition Brochure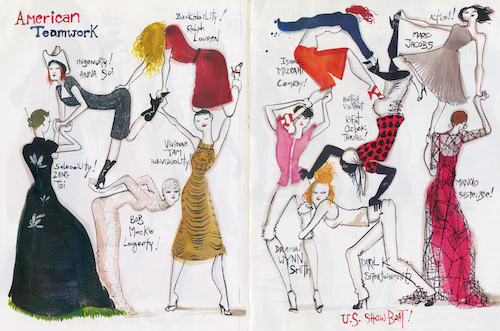 Behind the Scenes of the Exhibition
Past Event
Designer Mary Ping and scholar Christina Moon discuss the contributions of Asian Americans in the New York fashion industry.