Calendar of Events
Symposia Fashion Culture Programs Talk and Tours
Fashion Culture
Fashion Culture programs are organized by The Museum at FIT to provide new perspectives on the culture of fashion.
Admission
All programs are free unless otherwise indicated. However, reservations are strongly encouraged, as space is limited. The Museum at FIT and the college reserve the right to cancel a program at any time.
Program Venues
The Katie Murphy Amphitheatre is in the Fred P. Pomerantz Art and Design Center on the northwest corner of Seventh Avenue and 27th Street.
Past Programs
A list of past programs is available here. Many of them you can watch on demand on our YouTube channel. You can also visit our symposia page to watch past symposium talks on demand.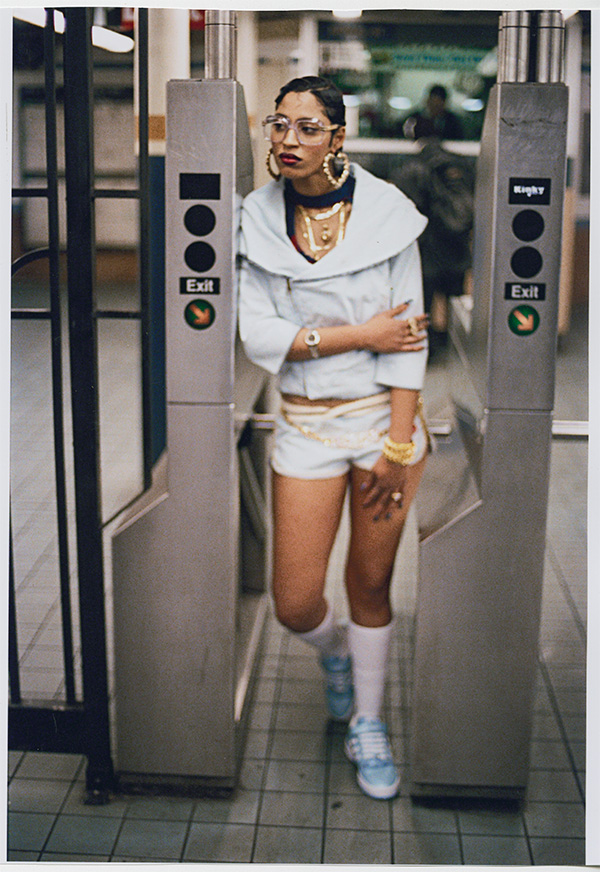 Katie Murphy Amphitheatre
Fresh, Fly, and Fabulous: Fifty Years of Hip Hop Style
Friday, February 24 10 am–5 pm

Join us for Fresh, Fly, and Fabulous: Fifty Years of Hip Hop Style, a fashion symposium hosted by The Museum at FIT and led by the exhibition's co-curators Elena Romero and Elizabeth Way. The symposium will draw on the expert voices of hip hop style from journalists, designers, and stylists to curators, professors, and archivists who will explore topics that center hip hop fashion as a force that has shaped American culture for five decades. Talks and panels focus on the role of jewelry, custom design, media, collecting, and designer brands in amplifying hip hop's impact on fashion and society. This symposium is held in conjunction with the exhibition Fresh, Fly, and Fabulous: Fifty Years of Hip Hop Style (February 8–April 23, 2023).
Image: Kisha, New York City, 2000. Photo courtesy of Jamel Shabazz.
Talk & Tours
Unless otherwise indicated, check-in for all Talk and Tours is in the lobby of The Museum at FIT, in the Shirley Goodman Resource Center located at the southwest corner of Seventh Avenue and 27th Street.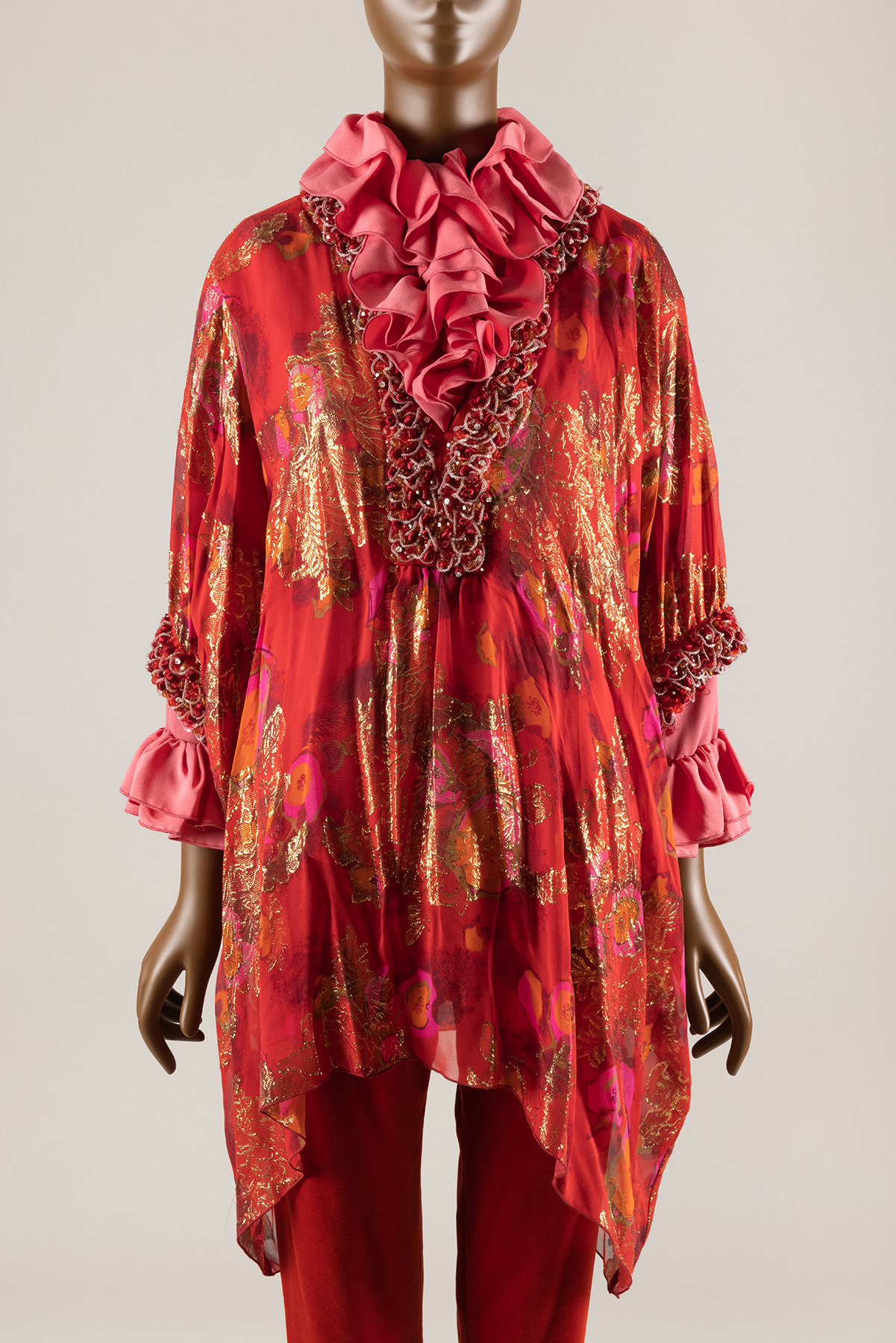 Wednesday, March 8 at 11:00 am
Monday, May 1 at 5:30 pm

Designing Women: Fashion Creators and Their Interiors is the first exhibition to explore the connection between fashion and interior design. Approximately 70 garments from The Museum at FIT's permanent collection are on view alongside photographic images of the most compelling interiors created for leading female fashion designers from the 1890s to the 1970s. Featured creators include Jeanne Paquin, Lucile, Jeanne Lanvin, Madeleine Vionnet, Pauline Potter (later Baroness Pauline de Rothschild), and many others.
Image: Anna Sui, kaftan ensemble, polyester and cotton velvet, autumn 2012, USA, gift of Anna Sui, 2022.70.1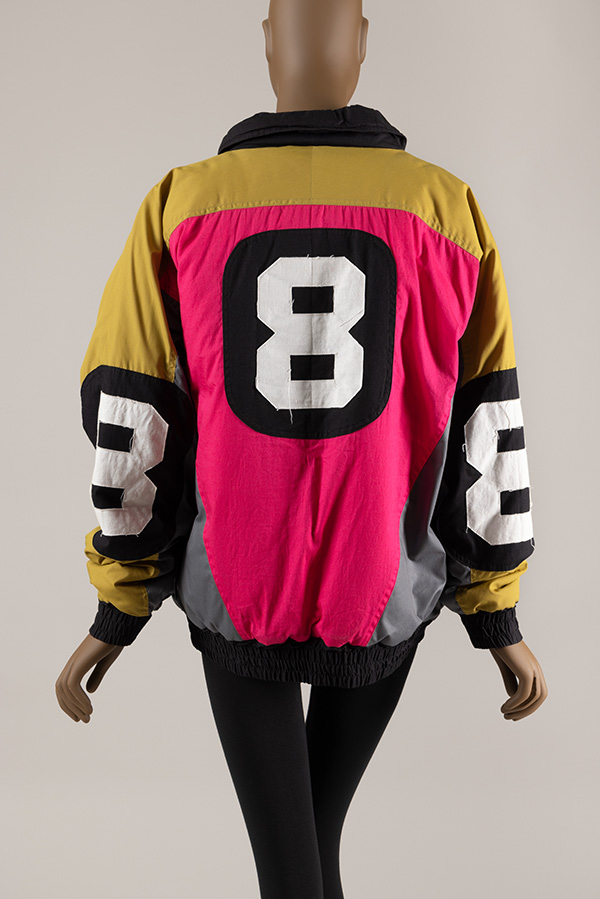 Monday, March 6 at 5:30 pm
Wednesday, April 12 at 11:00 am

Fresh, Fly, and Fabulous: Fifty Years of Hip Hop Style celebrates the 50th anniversary of the birth of hip hop by examining the roots and history of hip hop fashion from its inception to the present time. This exhibition explores themes such as the transition of hip hop from the 'hood to the runway, luxury and designer influence, the impact of hip hop celebrities on the fashion industry, and the growth of hip hop style as an international phenomenon.
Image: Copy of an eight-ball jacket, cotton, 1991, USA, gift of Richard Martin, 91.237.1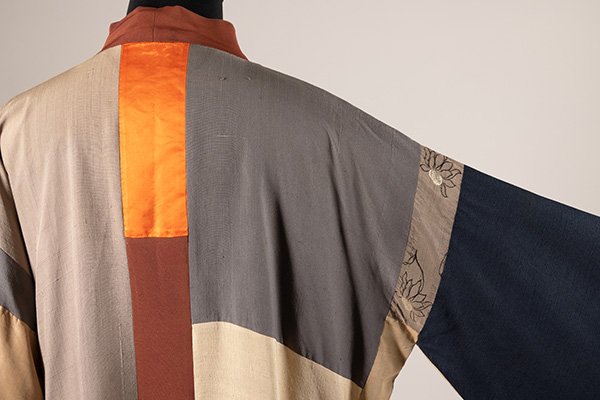 Wednesday, March 15 at 11:00 am
Monday, March 20 at 5:30 pm
Elizabeth Hawes: Along Her Own Lines revives the legacy of Elizabeth Hawes, a New York designer and writer who was as outspoken as she was innovative. Hawes fought to bring high-quality garments to the masses, and she championed timeless style over passing trends throughout her long career. Using examples of her designs from The Museum at FIT and written materials from FIT's Special Collections and College Archives, the exhibition explores Hawes' ideas about fashion, dress reform, politics, and hopes for the future.
Image: Elizabeth Hawes, men's kimono-style robe, silk, 1959–1964, USA, gift of Barnes Riznik, 88.65.12
The public is always welcome at The Museum at FIT and our programming is always free.
If you are able, please consider supporting the Museum's collection and programming by making a donation in any amount.
Your support helps the Museum continue to educate and inspire diverse audiences with world-class exhibitions and public programs that focus on diverse and inclusive themes and are free to the public.
Fashion Culture Spring 2023 is made possible with the support of the Couture Council of The Museum at FIT. The Museum at FIT's programs are made possible by the New York State Council on the Arts with the support of the Office of the Governor and the New York State Legislature.