Welcome to the CET Instructional Technology page, which is designed to inform and support your efforts to integrate and enrich your teaching with technology. We seek to enhance the learning process through the use of new and relevant technologies that mesh with your pedagogic goals. On this page you will find resources and links that will enrich your process. Please check our calendar frequently for events and workshops.
---
New: Mixed Realities, which includes augmented and virtual reality, is an incredibly hot topic in education and technology. This new page offers you resources, examples and information to help you get started. Visit Mixed Realities Resource Webpage
---
Blackboard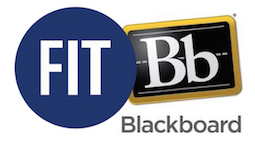 Online Self-Guided Tutorials: All faculty have access to the Blackboard Faculty Resource which is located on your Blackboard Home page under My Organizations once you login to fitnyc.open.suny.edu/. This resource contains numerous self guided tutorials that span the most frequently needed tasks and procedures. You will also find tutorials on how to access and use lynda.com, VoiceThread and other tools of value for you to consider.
Training: Visit the CET Calendar at http://www.fitnyc.edu/cet/calendar.php to schedule Blackboard training for enhanced use. Click on the events you'd like to attend to RSVP. For Online Training, Contact the Office of Online Learning at 212 217.4070
Online Help with Blackboard: The Open SUNY Helpdesk is available 7 days a week to assist faculty (and students) with problems, tasks and to guide you through procedures you may not feel comfortable handling on your own. Call them at 800-875-6269 or email them [email protected] Visit them at http://open.suny.edu/support/contact-us/current-students/.
---
Syllabus Connect Project
The FIT Concourse Digital Syllabus (also known as Syllabus Connect) is a campus-wide, syllabus template that automatically includes key FIT resources and information to benefit students. You can easily build and/or edit your course syllabus with the Concourse Syllabus template. Please contact the CET with questions or comments. 212-217-4063
Please note that this product is to be used to create a course syllabus not, a course of study.
This tutorial will show you how to access edit and share your course syllabi.

---
lynda.com is an online education company offering thousands of video courses in software, creative, and business skills. Founded in 1995, the company produces video tutorials taught by industry experts.
Lynda Website
Lynda.com Tutorial Download - FIT login credentials required
---

VoiceThread
FIT has a campus license for VoiceThread which is a multimedia interactive tool that brings students and faculty together for fully online or face to face classes. Some interesting examples of VT use by educators https://voicethread.com/blog/

---
FIT FABLAB Resources for 3D Printing
---
Useful Technology Links
MyFIT https://myfit.fitnyc.edu Web services, grades, lynda.com
Center for Excellence in Teaching B502 http://fitnyc.edu/cet
Tech help desk (IT) C305B
email: [email protected] with any tech problems
---