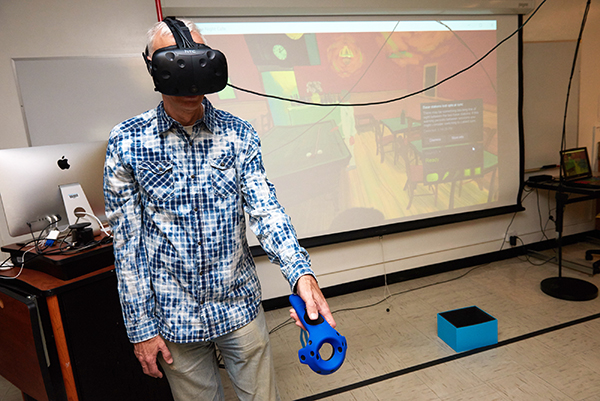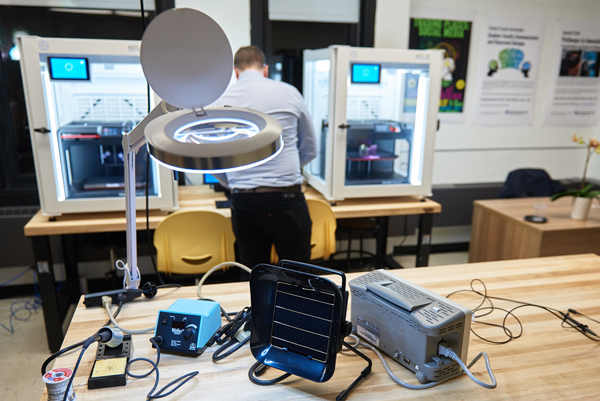 FIT's Faculty Research Space (FRS) is an interdisciplinary lab space intended to foster work across schools, and support a commitment to technology, innovation, and exploration, along with research and development. Faculty can explore on their own, collaborate, and/or bring students into the lab for demonstrations.
The FRS is designed to give faculty members the opportunity to:
explore and assess new technologies;
experiment and engage with new materials;
determine technology's potential for pedagogical purposes or for development of new areas of scholarship and research; and
have a dedicated space to meet and work collaboratively on new initiatives, research, and scholarship.
The FRS is staffed by qualified IT personnel.
Share your ideas:
Share your ideas on emerging technologies we should evaluate at Emerging Technologies at FIT
Contact
Pomerantz Center, D524
[email protected]
Monday - Friday, 8:30 am - 5 pm (appointments are available at other times)
Check out our GitHub: FITNYC-FRS