Museum at FIT Partners with Google for "We Wear Culture" Project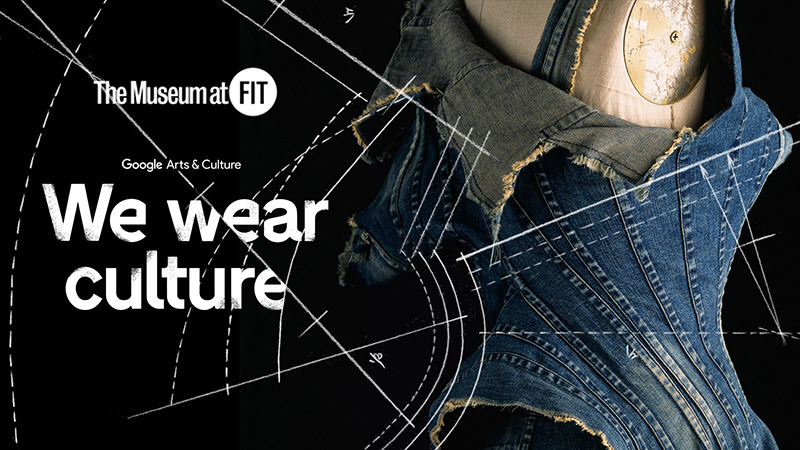 Three thousand years of the world's fashion is brought together in the largest virtual exhibition of style. The "We Wear Culture" project by Google Arts & Culture is a collaboration with The Museum at FIT and over 180 renowned cultural institutions from New York, London, Paris, Tokyo, São Paulo, and around the world. Fashion experts, curators, and designers as well as universities, museums, and NGOs from around the world have collaborated to show that fashion is a part of our culture, a form of art, and a result of true craftsmanship with a multifaceted impact.
The Museum at FIT brings the world of fashion to the fingertips of millions through eight virtual exhibits:
The Museum at FIT's "We Wear Culture" exhibitions are available online and through the Google Arts & Culture app on iOS and Android devices. Read more about the project.