Fairy Tale Fashion Interactive Experience
The Museum at FIT and Synthescape Art Imaging have teamed up once again! This time we invite you to explore eight 360-degree, high-resolution views of ensembles from Fairy Tale Fashion.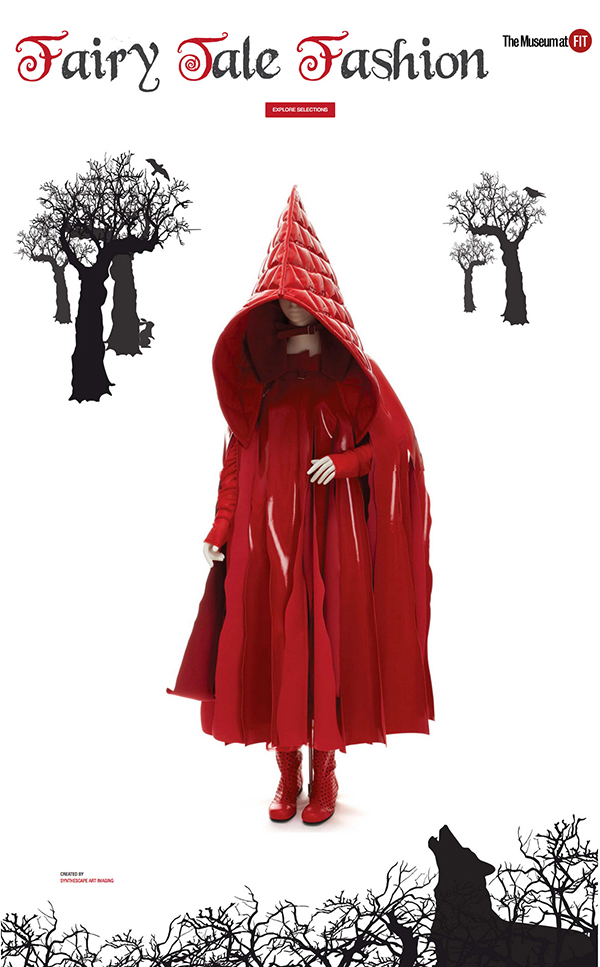 The high-resolution photo-imaging team of Synthescape were given access to eight objects prior to their going on view in the exhibition. Synthescape photographed, in the round, ensembles designed by Alexander McQueen, Prada, and Rodarte, among others. Synthescape then stitched the images together so that you can spin, zoom, and pan around these amazing high-res 360-degree objects.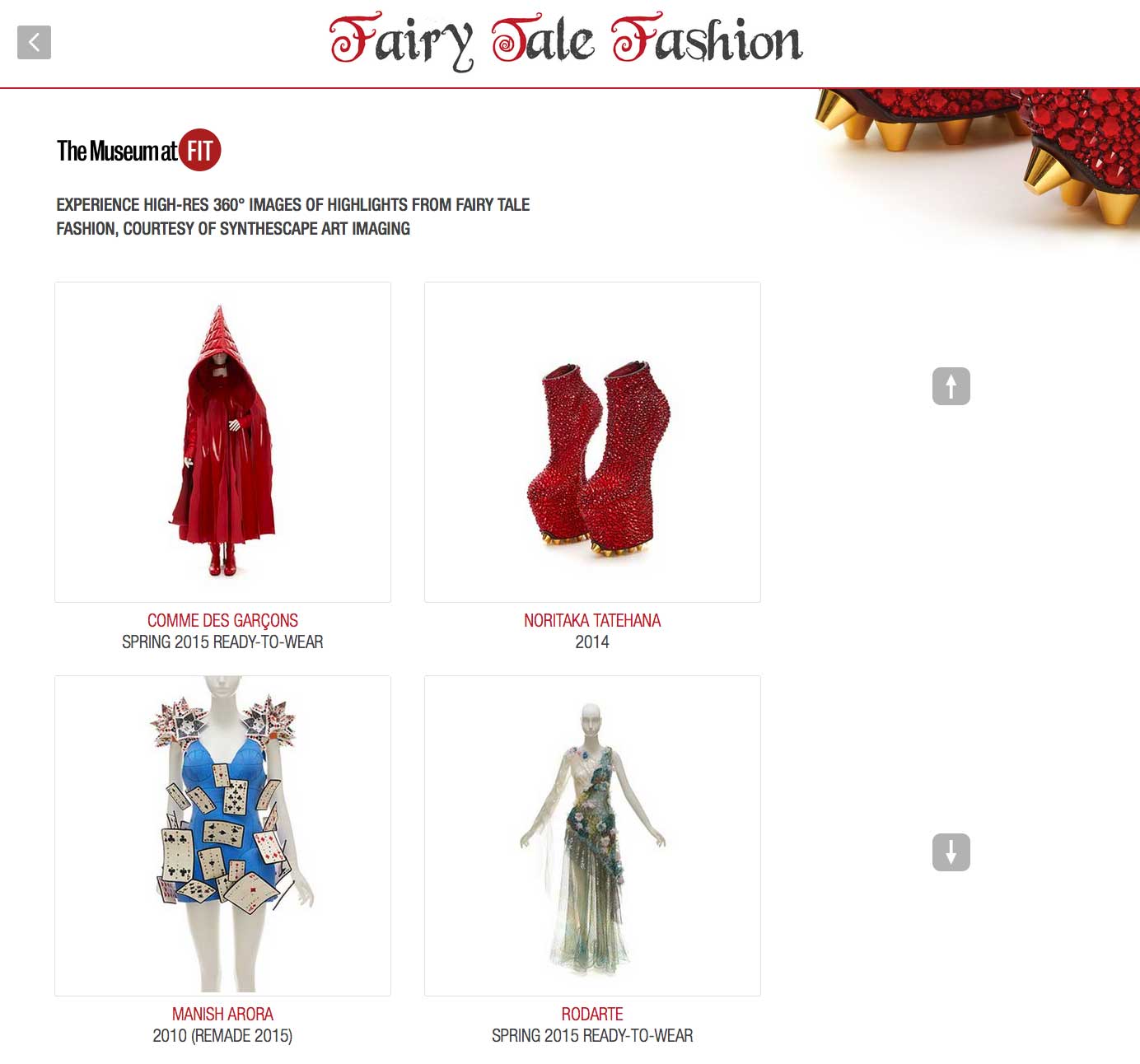 This interactive experience is also installed on a touchscreen monitor in the Special Exhibitions Gallery.
A big thanks to Synthescape Art Imaging whose generosity made this project possible.