Patricia Mears, Deputy Director, The Museum at FIT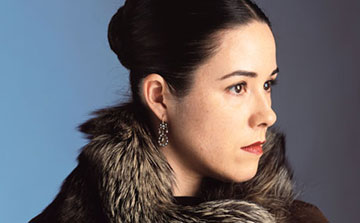 Photo: William Palmer
Tokyo is one of my favorite places in the world. Not only is it a huge and dynamic metropolis, it is perhaps the greatest fashion capital in the world. My assessment might surprise some, who see Tokyo as but one of several cities with an array of chic boutiques, significant runway show seasons, and top-rate fashion magazines. However, for a city to be a true capital of fashion, I believe that clothing must be the passion of the masses who live there, as well as the connoisseurs. It must be a creative endeavor on a par with art, film, and music. Fashion must be a place where fashion is treated as a necessity, not a luxury. For me, Tokyo is such a city, one where creating and consuming fashion are serious intellectual endeavors. It is in this environment that the greatest concentration of Ivy style enthusiasts resides.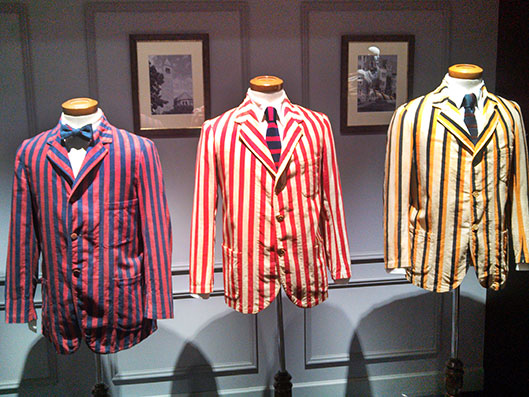 I am fortunate to have visited Tokyo over a dozen times, beginning in the early 1990s. My most recent stay this past October to November, was quite different from past trips. Although I was again working as a curator, the focus was not on haute couture but on menswear, specifically Ivy style. One year ago, a team of menswear buyers from Isetan department visited the Ivy Style exhibition that I organized with G. Bruce Boyer and Richard Press at the Museum at FIT. Subsequently, they asked MFIT to bring a version of the exhibition to their flagship store in the Shinjuku neighborhood of Tokyo.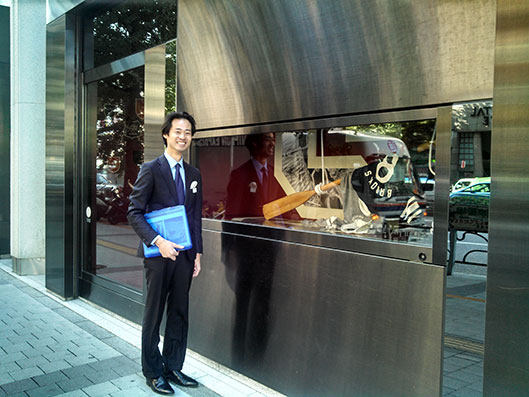 Headed by Mr. Hiroshi Ohnishi, President & CEO, Tomohiko Shimura, Executive Officer, and General Managers Kentaro Asami, Shigeharu Takeda, Naoki Kaneko, especially buyer Masakazu Ochiai (who I dubbed my co-curator) and the New York-based team of Tai Ogata and Yuta Tanahashi (who served as my translator), a mini version of Ivy Style went on view in Tokyo from 27 October to 4 November, 2013. Although the run was only a week long, the buzz surrounding the exhibition and related events was intense. Radio shows devoted to the cult of Ivy were broadcast on Saturday and Sunday from a corner of the store devoted to pop-up shops of American firms such as Martin Greenfield and Individualized Shirts, as well as classic companies such as J. Press and Brooks Brothers.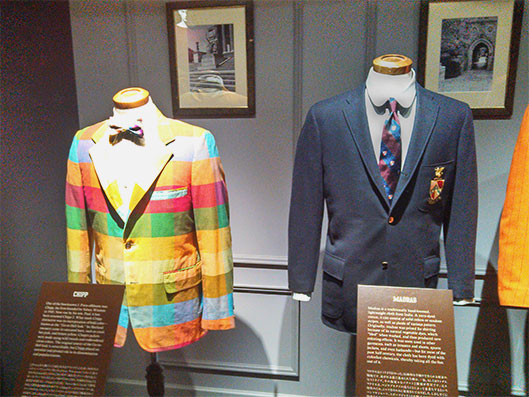 Isetan's Ivy Style exhibition was only about one-fifth the size of the MFIT original. The choice of objects was entirely historical, with nothing dating later than circa 1970, and each garment was designed and made in the United States. Clearly, the organizers wanted original Ivy material. Although this exhibition was considerably smaller, the layout and design were remarkably faithful to the original. A display of blazers (three striped versions from the late-nineteenth century, three navy versions dating between the 1920s and the mid-century, and the bright madras version by Chipp), athletic wear (three full ensembles), and early Brooks Brothers suits (two formal and one day), and an early tweed sports suit, were set against backdrops nearly identical to those created in New York.
Even before one entered the main store, it was thrilling to see that all the street level windows in the Isetan menswear store were filled with Ivy-inspired designs from domestic Japanese and American firms alike. Prior to entering the exhibition space, which was on the seventh floor, set among Isetan's restaurant row, an adjacent corridor was covered with graphics used in the MFIT exhibition, including images from Apparel Arts and our own original graphic design. A timeline created by the Isetan team consisted of images not featured in our original show, including photographs of JFK and other Ivy luminaries. Just in front of the gallery entrance was a large-screen monitor that played both the video produced in conjunction with the MFIT exhibition, which prominently featured Richard Press, and a shorter but more succinct creation by Andrew Yamato, with interviews of G. Bruce Boyer and Christian Chensvold.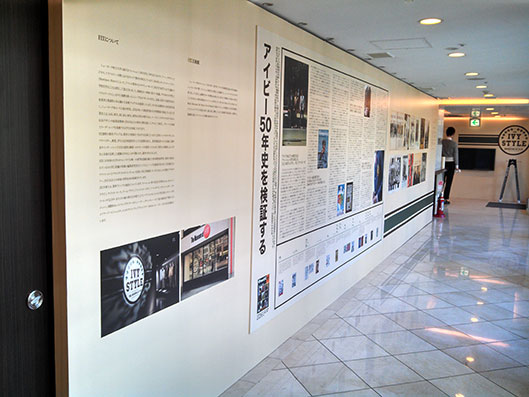 Most of my two weeks in Tokyo were spent working on the installation and de-installation of the exhibition and being graciously invited to lunches and dinners with members of the Isetan team, including Mrs. Ohnishi, Asami, and Ochiai. Unlike previous visits to Japan, my remaining spare time was spent surveying the rich and varied menswear terrain, as opposed to the more visible street style culture and women's high fashion, the latter of which has become decidedly less interesting over the past decade.
One of the great highlights was meeting Shosuke and Rui Ishizu, the son and grandson of Van Jacket founder, Kensuke Ishizue, also of Take Ivy fame. Gracious, knowledgeable and possessing a wicked and sharp sense of humor, they conveyed how creative and ground- breaking Ishizu senior has been. Translation and additional information was communicated by the American expatriate, David Marx. David's own work on Ivy in Japan will be the subject of an upcoming publication that will no doubt be a great addition to this field.
Although I could have spent much more time surveying the scene at the superb Isetan menswear store, venturing farther afield gave me a better picture of the diversity of the Tokyo menswear scene. From cutting edge and counterculture designs in Harajuku, to purveyors of artisan denim in micro stores such as Maiden Shop (which carries Boncura jeans, the latest label by Yoshiyuki Hayashi, of the fabled Osaka Five, the role of men's clothing is remarkably diverse. I had hoped to make it to Osaka, home of the country's traditional tailoring center and the contemporary artisanal denim movement, as well as to Kobe, where the fashion museum has an exhibition that presents a historical overview of menswear in Japan since the Meiji era. But such trips were not possible.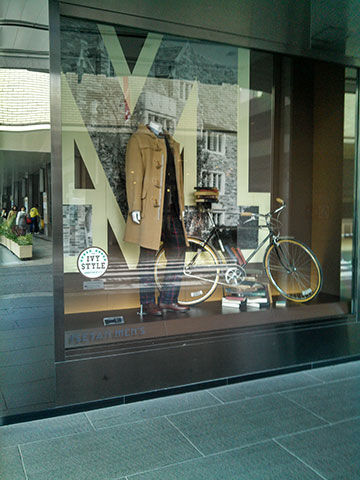 I was able instead to meet one of Japan's leading bespoke tailors, Yuhei Yamamoto, whose firm is called Caid, Modern Tailoring. Not only is Yamamoto a superb craftsman, he is an ardent connoisseur of mid-century American design. He collects objects ranging from Brooks Brothers Own Make suits (replete with hand workmanship) to vintage records and photographs of Henry Fonda, Steve McQueen, and Frank Sinatra. While he can replicate nearly anything, his own suits are a blend of continental panache and Ivy style ease. Belts have tabs identical to those worn by Sinatra and are finished off with shirts and ties of his own design and manufacture. Mr. Yamamoto is a favorite of Mark Cho, owner of the Hong Kong store, The Armoury. A New York branch of this elegant menswear purveyor will make Yamamoto's custom made designs available to clients stateside.
I have to say that for me, aside from the exhibition experience, the highlight of my visit was spending time with the editors of Free & Easy, one of the world's great menswear magazines. From a tour of their retail space, Rugged Museum (perhaps the only magazine in the world with its own, full-fledged retail and design/manufacturing company), to an invigorating meeting with editor-in-chief Minoru Onozato, and his editors Takashi Ouchi and Takeo Goto, I began to fully embrace the excitement and passion of the Japanese menswear scene. Mr. Onozato gave me a copy of his book, My Rugged 211, an in-depth survey of the most beloved 211 items in his own wardrobe. Most objects are American and many are part of the Ivy arsenal; all of them are described in meticulous detail. This book is akin to a detailed presentation more of rare and ancient art objects than modern clothing.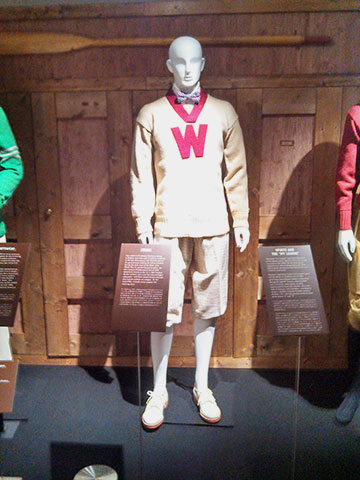 The entire experience was exhilarating for me, not only for a chance to work with the Isetan team, but to get fresh, new view of Tokyo that focused on the menswear scene. I am grateful for the chance to share The Museum at FIT's Ivy holdings with an audience that not only relished the chance to see historical Brooks Brothers material, but who are ardent advocates of Ivy style, keeping its classical elements alive and relevant.