The Museum at FIT Joins 42 Major Cultural Institutions in Annual Instagram Swap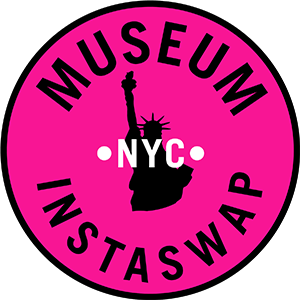 On Wednesday, June 27, The Museum at FIT, along with 42 cultural institutions in the New York City area, will participate in the annual Instagram Swap digital initiative. Showcasing the breadth and depth of arts institutions across the city, this digital initiative encourages participating institutions to swap Instagram accounts in order to draw parallels between each other's themes and exhibitions.
The Museum at FIT will partner with Bard Graduate Center Gallery to develop posts that resonate with each of their collections, exhibitions, and programming, posting with the hashtag #MuseumInstaSwap. This year's theme is hidden treasures.
First organized in New York City in 2016, #MuseumInstaSwap allows audiences to see the collections of partnered institutions with a vibrant new perspective. To see what The Museum at FIT and Bard Graduate Center Gallery are sharing about each other, follow their Instagram accounts ( @museumatfit / @bardgradcenter ) and the initiative using #MuseumInstaSwap.