MFIT Gets New Storage Facilities
August 26, 2015
A lot goes on behind the scenes of a museum. Recently, The Museum at FIT has been hard at work upgrading our collections storage area. With two floors to house our costume, accessories and textiles, it's not been an easy task. But we've completed the renovation of one storage space and we are well on our way through the second area.

Here's a before picture....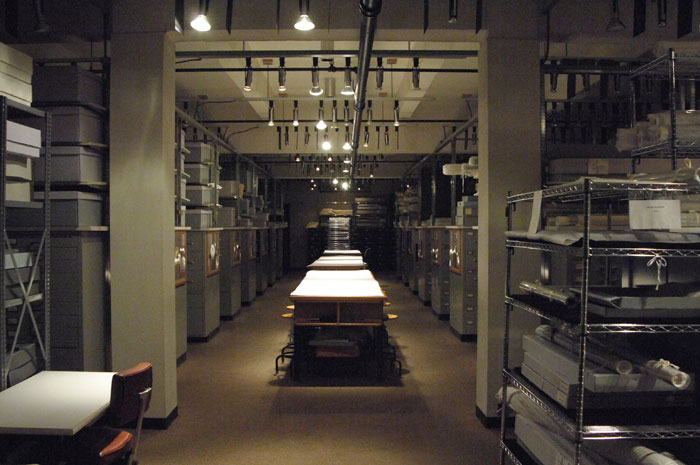 Here's one after.....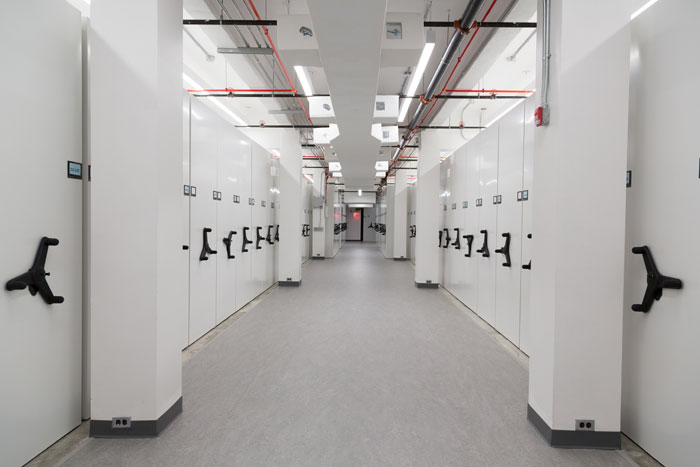 The room now is now fully climate-controlled, has improved lighting, and uses the space efficiently with a compact storage system. But don't take our word for it! Vogue Magazine came by and were thoroughly impressed.
"People go, 'How many shoes do you have?' And I say 'Well, at work I have nearly 5,000!' " cheers Museum of FIT director and chief curator Valerie Steele.........
Interview Magazine toured the space with Valerie Steele. She shared spectacular ensembles from Azzedine Alaïa, Cristóbal Balenciaga, Gabrielle "Coco" Chanel, Alexander McQueen, Yves Saint Laurent, and more. Read the article at Interview Magazine.