Computational Fashion: Topics in fashion and wearable technology
January 30, 2015
Computational Fashion: Topics in fashion and wearable technology is a survey of ideas explored during Eyebeam's public events in 2012-14. The book features excerpts from panel discussions.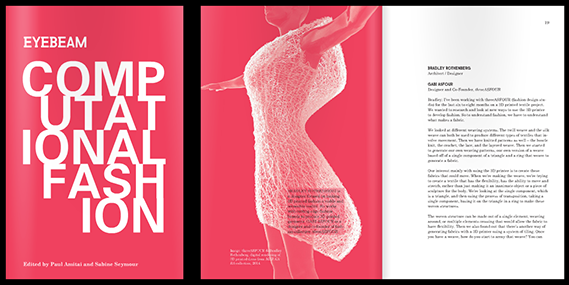 One chapter of the book Fashion and the Body is devoted to a panel discussion on wearable tech. Ariele Elia, assistant curator at MFIT, is one of three panelists who look at the challenges facing the fashion and technology industries to collaborate and advance the production of more fashion-forward wearable technologies.
A downloadable version of the book is available via
this link
.
A hard copy of the book can be purchased
here
.