Special Exhibitions Gallery
February 8, 2013 - April 13, 2013

Shoe Obsession
examined our culture's ever-growing fascination with extravagant and fashionable shoes. Accessories used to be just that
—
secondary to clothing fashions. Today, however, shoes have become the main fashion story, replacing the
"It"
bag as the most desirable accessory. High-heeled shoes—the fashion shoes of the 21st century—have become so tall that even a 4-inch heel is considered low.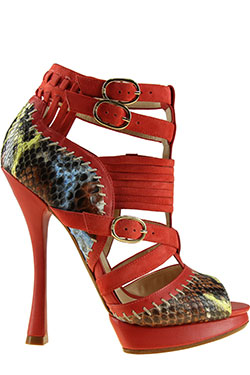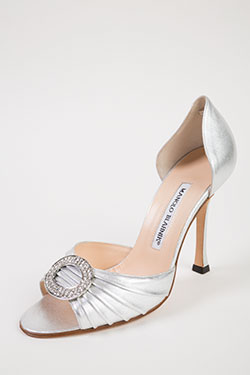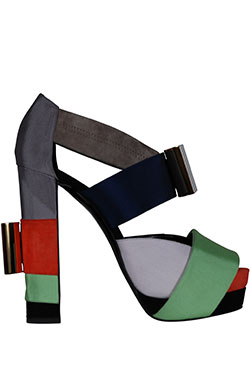 The popularity of designer shoes has grown rapidly. The television series
Sex and the City
, which was broadcast from 1998 to 2004, is often credited with helping to launch the cult for designer shoes. Who can forget Carrie Bradshaw's Manolo Blahnik pumps or her assertion of a woman's right to shoes. Blahnik's popularity paved the way for other high-end shoe designers, a number of whom have become celebrities in their own right. Christian Louboutin's undeniably sexy shoes
—
with their signature red soles
—
have established him as one of the best-known footwear designers in the world.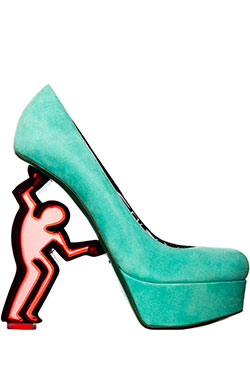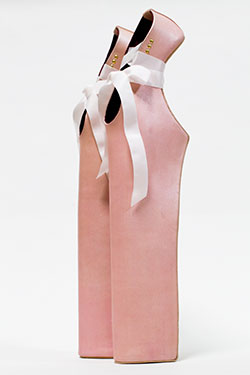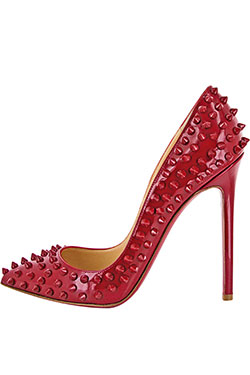 Shoe departments everywhere have expanded, as the great designer shoe wars have escalated. New high-end brands, like Nicholas Kirkwood and Charlotte Olympia, are moving onto designer shoe floors to share space with perennial bestsellers, such as Blahnik and Louboutin. Established designer shoes brands, including Salvatore Ferragamo and Roger Vivier, are also thriving under new creative direction.
In addition to showcasing leading shoe designers,
Shoe Obsession
featured extraordinary styles from major fashion houses such as Azzedine Alaïa, Givenchy, Alexander McQueen, and Prada. Avant-garde designers such as Kei Kagami and Noritaka Tatehana
—
who have made some of the most extreme shoes of the 21st century
—
further underscored the exceptional creativity of contemporary shoe design.
Today the average American woman has about twenty pairs of shoes
—
nearly double what she owned in the late 1990s. True shoe enthusiasts, however, may possess hundreds of pairs. The exhibition also included highlights from the incredible shoe collections of several stylish women, including jewelry designer Lynn Ban and fashion icon Daphne Guinness.
Shoe Obsession was curated by Dr. Valerie Steele, director and chief curator, and Colleen Hill, associate curator of accessories.
Shoe obsession is not a new phenomenon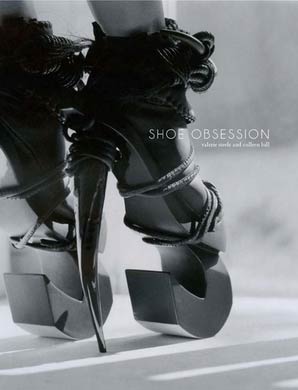 Exhibition Publication
A book accompanying the exhibition, by Valerie Steele and Colleen Hill, was published by Yale University Press.
Order a Copy of Shoe Obsession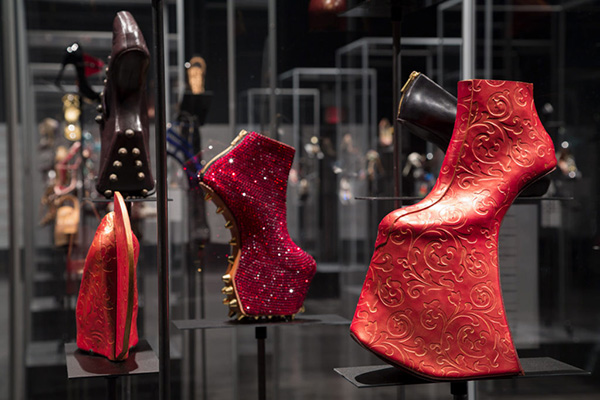 Explore the Exhibition Online