Past
Fashion & Textile History Gallery
May 31 – August 27, 2023
¡Moda Hoy! Latin American and Latinx Fashion Design Today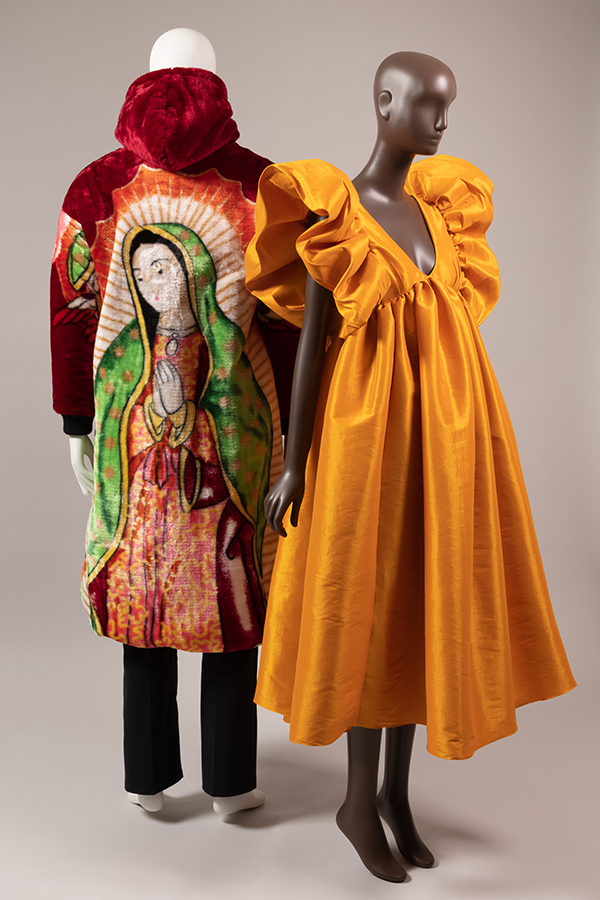 Exhibition Page (English) | Página de la exposición (español)

Please be advised that due to unexpected maintenance issues, the ¡Moda Hoy! exhibit is now closed. We apologize for any inconvenience. Please check the MFIT website for future exhibition schedules.

Debido a problemas de mantenimiento inesperados la exposición ¡Moda Hoy! ha cerrado. Nos disculpamos por los inconvenientes que esto pueda causar. Por favor visita nuestra página web para consultar el calendario de nuestras próximas exposiciones.

/////////////////////////////////////

Image: (L) Equihua, Devotion coat, New Classics collection, 2018, USA, museum purchase, 2022.24.1 (R) Kika Vargas, dress, 2022, Colombia, gift of Kika Vargas, 2022.83.1

(Izq.) Equihua, abrigo Devotion, colección New Classics, 2018, EUA, 2022.24.1 (Der.) Kika Vargas, vestido, 2022, Colombia. Donación de Kika Vargas, 2022.83.1

Current
Special Exhibitions Gallery
September 13 – November 26, 2023
Food & Fashion
LEARN MORE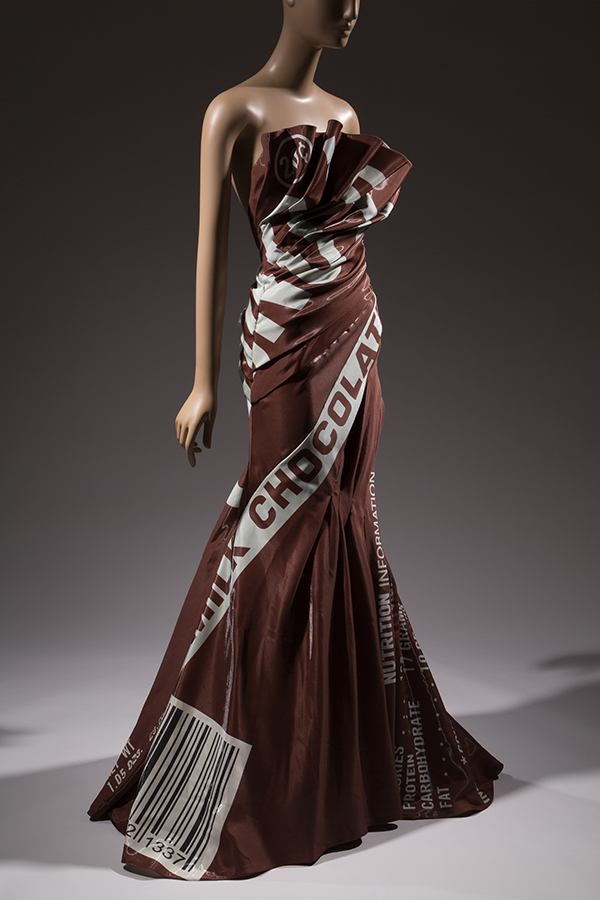 Food and fashion are two modes of expression central to our daily lives. They address humankind's most basic needs, and also offer a significant window into our societies. The histories of food and fashion as consumer and cultural products have converged over the past three centuries. Fashion designers turn to food themes and motifs to comment on critical topics ranging from cultural identity to sustainability, social activism, and body politics, to ideas related to femininity, domesticity, nostalgia, and consumerism.
Food & Fashion
is a major exhibition exploring the relationship between these related topics. Featuring over 90 works, it includes garments, accessories, and textiles by designers such as Chanel, Delvaux, Comme des Garçons, Carla Fernandez, Stella Jean, Judith Leiber, Issey Miyake, William Morris, Moschino, Rick Owens, Charles Frederick Worth, and Jason Wu. Food and Fashion illuminates the dynamic relationship between these two mediums as expressed in fashion design.
Food & Fashion
is accompanied by a
book of the same title
(Bloomsbury, 2023).
Image: Jeremy Scott for Moschino, chocolate bar gown, wool/silk and polyamide-nylon blend, fall 2014, Italy, museum purchase, 2019.55.1
Current
Gallery FIT
September 16 – October 15, 2023
The Loop for Good | 2023 Annual Sustainable Design Exhibition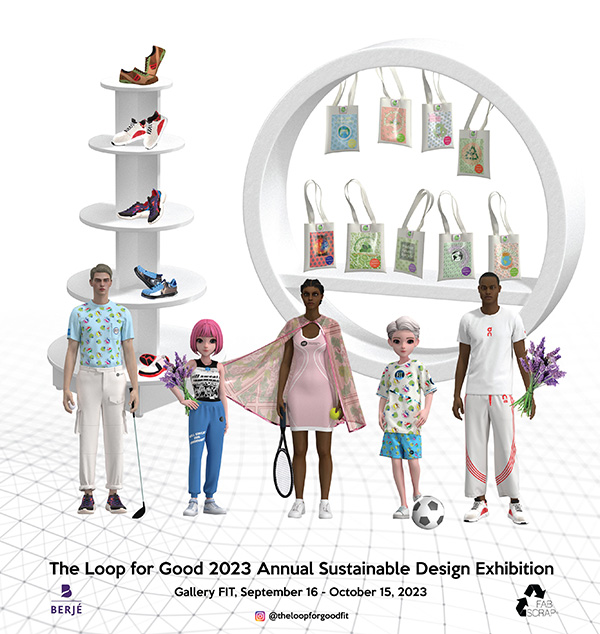 Founded in 2019, the Loop for Good is a college-wide interdisciplinary experiential learning project focused on sustainability and technology. This year's exhibition celebrates the 5th anniversary of the Loop for Good. The exhibition theme is "Digital Athletes for Sportsmanship" to promote respect, ethics, and fellowship in a broader community. Each participating student artist integrated academic research, creativity, innovation, digital design technologies, and the art of physical craftsmanship into the presented work.
Image: Jennifer Lee
Looking for a longer read? Find something on our list of publications!
MFIT on the Road
The Museum at FIT often loans objects from its permanent collections to other institutions for use in exhibitions. Check out what venue is featuring MFIT on the road.
Read more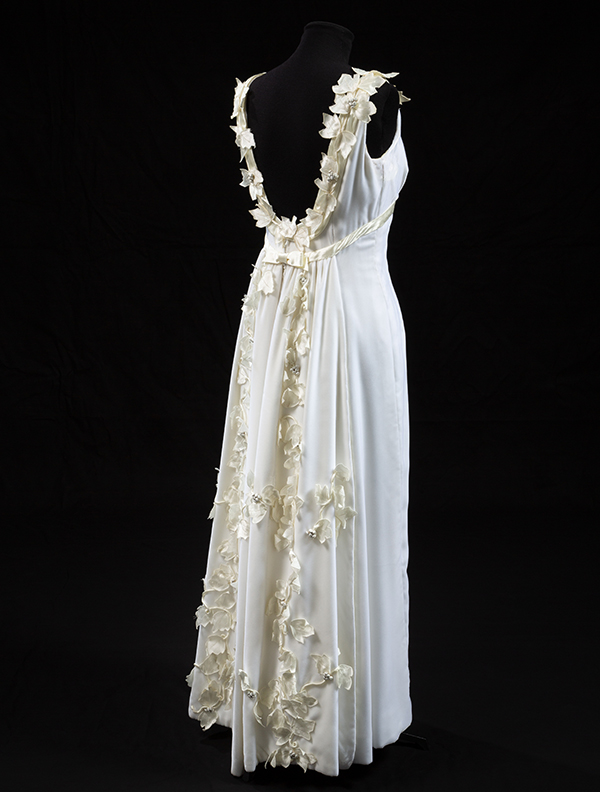 There's no shame in living in the past
We have an archive of over ten years of exhibition websites. Take some time to explore our curatorial history!