Special Events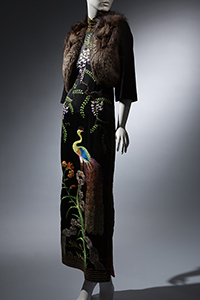 Online: Human Stories of Dress: The Qipao
February 11 at 1 pm EST
Sartorial Society
MFIT's Education Assistant Faith Cooper explores the history of the qipao and Western sexualized stereotypes associated with the garment as part of a free digital seminar of the Sartorial Society.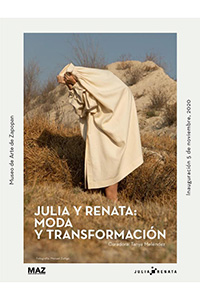 Julia y Renata: Fashion and Transformation
Closes February 14, 2021
Zapopan, Mexico
The exhibition Julia y Renata: Fashion and Transformation celebrates the career of sisters Julia and Renata Franco, who helm their homonymous brand. Established in 1993, Julia y Renata is one of the most resilient and influential brands in Mexico. The exhibition is organized in three sections that explore concepts essential to the brand: form, materiality, and transformation. It surveys recurring themes for the Franco sisters including duality, abstraction, geometry, and color, as well as construction techniques such as pleating, draping, and deconstructing.
Additionally, this exhibition highlights the design duo's synergies with other local designers from Guadalajara, where they are based. Julia y Renata have devoted their careers to questioning traditional notions of what we understand as fashion. As designers, business women, and style icons, the Franco sisters are Mexican trailblazers, who have created a space for femininity underpinned by reason, sensual pleasure, and self-determination.
Tanya Melendez-Escalante, senior curator of education and public programs at The Museum at FIT, was guest curator of Julia y Renata: Fashion and Transformation. She holds an MA in Museum Studies: Costume and Textiles from the Fashion Institute of Technology. She was a Fulbright scholar from 2002-2004 and her BA thesis was awarded best museography thesis in Mexico in 2000. Her research focuses on Mexican fashion.
---
Past Projects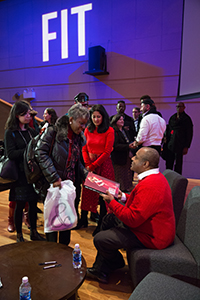 #MyMFIT
In celebration of The Museum at FIT's 50th anniversary in 2019, we gathered and shared stories of visitors' favorite MFIT exhibitions, events, and experiences.
---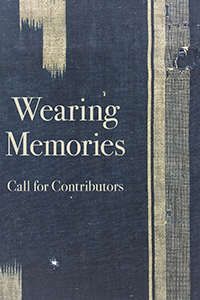 Wearing Memories

In conjunction with the exhibition
Fashion Unraveled
, The Museum at FIT invited the public to help tell the story of clothes.