Special Events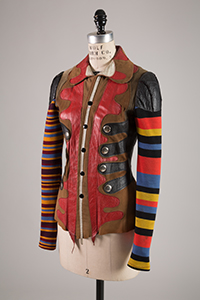 Photo: Stephen Burrows Jacket, fall 1970
Gift of Stephen Burrows ©The Museum at FIT


Fashion Media: Discourse on Diversity -

CANCELED
Katie Murphy Amphitheatre
Fred P. Pomerantz Art and Design Center
Panel Members
Kelly Augustine - Blogger and Content Creator
Thatiana Diaz - Refinery29 Beauty, Senior Writer and a former Miss New York
Shirae Ravenell - Coach, Senior Materials Manager
Hosted by Christianna Rice
Eleanor Lambert was a champion for including a diverse breadth of individuals throughout her career. Lambert included black models and designers in key events such as the 1959 American National Exposition in Moscow and the Battle of Versailles in 1973. She also advocated for Ebony Magazine by instructing fashion designers to allow the borrowing of their garments for fashion shoots and showcases. Unfortunately, the battle for diversity is still being waged in the fashion industry. Join us for this panel discussing the many different ways we can push
diversification forward.
---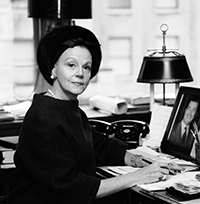 Photo: Eleanor Lambert at her desk in NYC
December 23,1963, ©Associated Press.


All About Eleanor – Alumni Night -

CANCELED
John E. Reeves Great Hall
Fred P. Pomerantz Art and Design Center

Panel Members
Moses Berkson - Eleanor Lambert's grandson; Photographer and Filmmaker
James LaForce - President, LaFORCE
John Tiffany - Former assistant and Author of Eleanor Lambert: Still Here
Hosted by Faith Cooper
A night celebrating the life and legacy of famed fashion publicist Eleanor Lambert. This event will include a screening of the film Eleanor - Godmother of American Fashion directed by Moses Berkson, Ms. Lambert's grandson. Following the film will be a discussion about Eleanor, highlighting her contributions and initiatives throughout her 70+ year career, with those who knew her best, Moses Berkson and former assistants James LaForce, President, LaFORCE and John Tiffany author of her biography Eleanor Lambert: Still Here.
---
Past Projects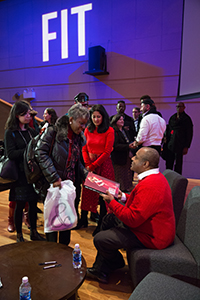 #MyMFIT
In celebration of The Museum at FIT's 50th anniversary in 2019, we gathered and shared stories of visitors' favorite MFIT exhibitions, events, and experiences.
---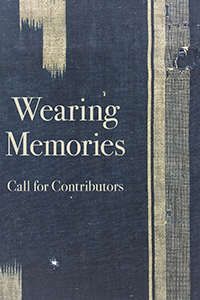 Wearing Memories

In conjunction with the exhibition
Fashion Unraveled
, The Museum at FIT invited the public to help tell the story of clothes.